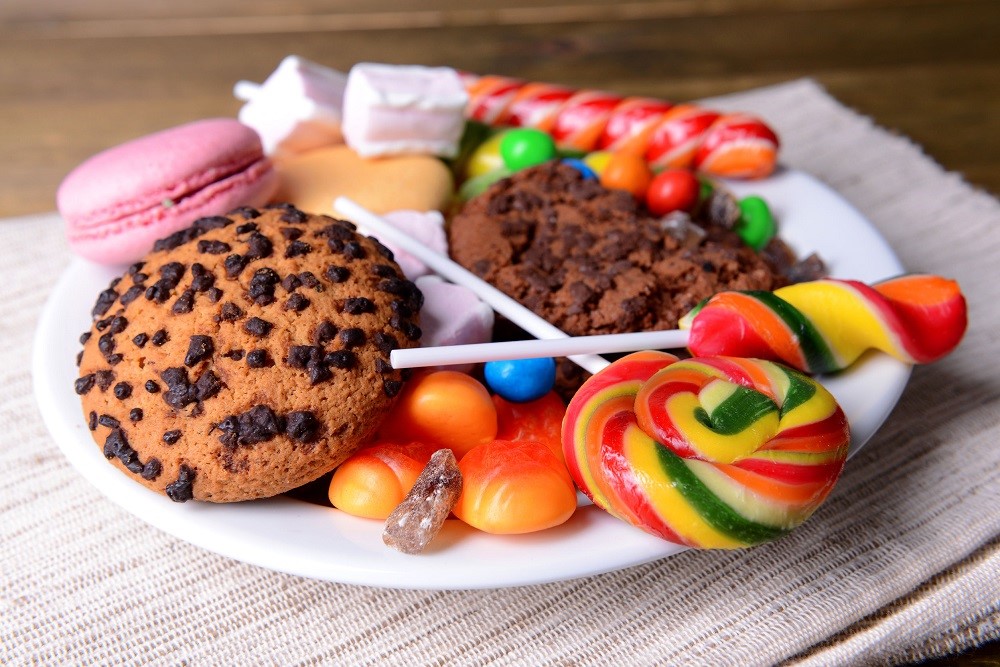 Junk foods include high-calorie refined carbs, but that only accounts for 1% of their detrimental impacts; there is much more to consider. Such foods are made in such a way that they appear desirable and delightful, and you will be chemically trained to consume more and more of them.
The word "junk food" refers to food that is poor in nutritional content while having high calorie content. Regardless of the fact that several food producers make a variety of goods that could be termed junk, many individuals attempt to avoid or minimize this food in regular diets due to worries that it is unhealthy.
Harmful impact of such processed foods is known to everyone though they taste good. Hence, we keep having more of junk food but you should now be aware about your health especially after Covid-19 outbreak your immunity should be first priority and minimizing or restricting fast food is one step of your to increase your immunity. So, before you become addicted to junk food, you must be aware of its drawbacks.
Tooth Decay
Processed foods contain a lot of added sugar, which equals extra calories. Sugar consumption should be limited to 100 to 150 calories each day.  Sugar is added to dry fruits like cranberries and plums, which attracts germs. Cleaning your teeth simply aids in the maintenance of oral hygiene; it does not safeguard it. Carbonated drinks, on the other hand, are full of sugar, that destroys your enamel and weakens your teeth. The excessive sugar level, in particular, makes you eat junk food. The negative consequences of junk food do not end there. Limit your sugar intake and take tiny actions to improve your mouth health, such as replacing coke with water, drinking more green juices, and avoiding sweets like doughnuts or candies.
Bloating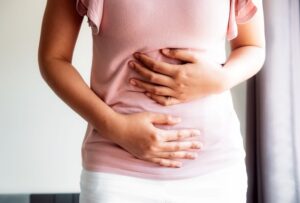 Most fast foods have a greater salt content than most other foods. Furthermore, salt is used as an ingredient in many junk foods. Sodium-containing chemicals include monosodium glutamate (MSG), sodium saccharin, sodium nitrite, sodium bicarbonate (baking soda), and sodium benzoate. These compounds are used as flavour enhancer and occasionally as preservatives. The higher salt content in fast foods can cause water retention in the body, making us feel puffy, inflated, or bloated after eating them.
Ingredients That Are Harmful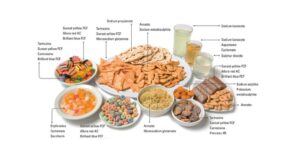 Junk food, obviously, contains unhealthy elements. What seems to be delicious is actually harmful to one's health. It includes a high quantity of nitrate, that is used to protect food from dangerous bacterial infections and can be cancerous if taken in large quantities over time. Saturated fat included in unhealthy food can raise LDL cholesterol levels (bad cholesterol). They also include a lot of salt,  that is a preservative that is bad for your body.
Reduces appetite
Excessive consumption of refined and greasy meals can confuse the brain, making it harder to determine how peckish you are and how content you are. Junk food deprives your body of important nutrients while also suppressing your hunger by making your belly full for a lot longer. This reduces your intake of healthful meals and can lead to a variety of health problems.
Inadequate Development & Growth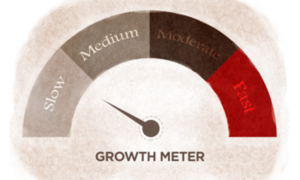 Junk food deficit results in a lack of key necessary nutrients needed for normal bodily growth and progress. Bad eating habits, together with an excess of fatty acids as well as other nutrition, can stymie brain and body growth. Too much soda and sugar can also lead to tooth damage and bone deterioration.
Although there's no substitute for good food patterns and nutrient-dense foods, it's a good idea to have a health insurance plan in place to protect yourself from diseases and afflictions that can drain your bank account with exorbitant medical bills.
It has the potential to cause depression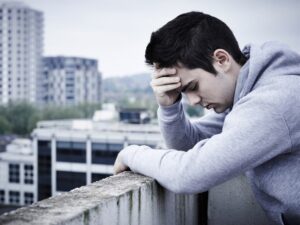 Many studies have demonstrated that eating high-sugar, high-fat diets alters the chemical function of the brain, rendering it more reliant on these nutrients. These withdrawal effects in people could result in a failure to cope with stress, making you feel miserable, and eventually making you return to those foods to soothe yourself and cope with your feelings. You could find yourself locked in a vicious cycle before you realise it. Furthermore, snacking might deplete vital nutrients such as the amino acid tryptophan, that can worsen depressive symptoms. Another cause why those who eat excessive unhealthy food have a higher prevalence of depression is a fats disequilibrium.
Obesity Possibilities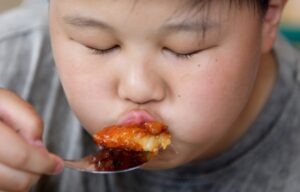 Another drawback of processed food is the possibility of obesity. If we include a solitary fast-food meal in our otherwise well-balanced diet of healthy foods, the calorie consumption value will skyrocket. It will eventually lead to abdominal fat. Obesity is caused by consuming too many calories, which increases the risk of several chronic illnesses.
According to a report, those who consume junk foods once every two days had a higher body mass index (BMI) than people who do not consume junk food. Intake of fast food on a regular basis leads to excess weight.
Problems with Behaviour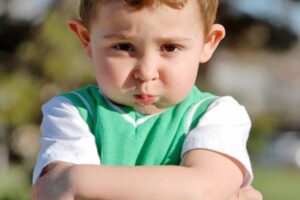 Junk food has extremely negative consequences on youngsters. Junk food has also been linked to behavioural disorders in youngsters as a result of poor eating habits. Junk food has little nutritional content, which can have an affect on a child's central nervous system if consumed by them. They can become dull, sluggish, and even violent if they don't get enough essential nutrients.
Increases the chance of cancer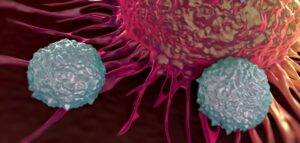 A report conducted in Cancer Prevention found a link among fast food intake and risk of colorectal cancer. Consuming fast foods including falafel, snack foods, and corn chips was connected to an elevated risk of colon cancer, according to the findings of the study. According to the study, consuming one to three or more than five meals of French fries or two to three dishes of fried chicken each week enhances the risk of colon cancer.
Fatigue
Fatigue is a key drawback of junk eating. These feel good and satisfy your hunger, but they are devoid of nutrition. While you eat junk food when you're hungry, you're taking a step toward poor health. Junk food depletes your energy levels, making you tired. As a result, junk food's excessive sugar and salt contents might deplete your energy. On the other side, it has the potential to be as addicted as alcohol, which is harmful to your health. When you're craving something, try eating fresh fruits or unsalted snacks.
The Respiratory System's Effects
Fast food's drawbacks also have an impact on the respiratory system our Fat raises the risk of a variety of respiratory problems, such as asthma and shortness of breath. Obesity puts stress on the heart and lungs, causing symptoms to appear quickly.
While working out at the gym or even strolling, we may suffer breathing issues. Children are more susceptible to these respiratory disorders. As to one study, kids who consume fast food at least three times a week are more likely to develop asthma.
Problems with the Skin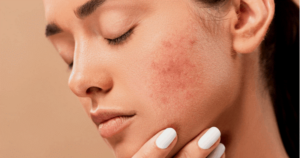 Some of the negative impacts of junk food include acne and other skin disorders. If you have acne or other skin issues, here is the place to be. It's possible that junk food is to blame. To begin with, these high-fat junk meals create inflammation and increase the growth of harmful bacteria, which leads to skin problems. It lowers your immune system over time, making you vulnerable to a variety of skin and health concerns. Second, eczema is more likely to develop in kids or people who eat junk food three times a week. If you already have acne, drinking a lot of sugary drinks or eating fatty foods can aggravate your problem. As a result, you can consider it a significant drawback of junk food.
Heart Problems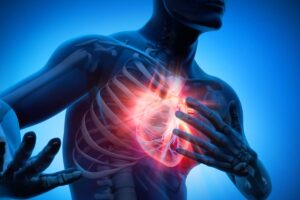 Junk food has been linked to early heart disease in numerous studies. Furthermore, excessive salt elevates blood pressure, and saturated fat creates obesity, which puts stress on the heart. The disadvantages of junk food include the fact that the heart battles to circulate blood throughout the body through time, which could also result to cardiac arrest or paralysis. Greasy food delivers only temporary satisfaction while causing permanent harm. The glycaemic load is detrimental to the heart. Junk food contains fatty acids that can clog arteries and cause heart failure.
Negative Effects on a Healthy Lifestyle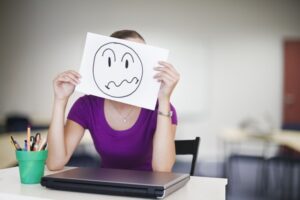 Junk food can be a convenient way to consume. It has the potential to make individuals sluggish and hooked. People are spending the majority of their time on the sofa or couch, consuming junk food while watching television. This also keeps individuals from engaging in physical activity. Furthermore, anytime people are hungry, they choose to reach for a junk food product, which rapidly fills their belly but puts their health in danger.
Kidney Impairment
Kidney disease can be caused by eating junk food over an extended length of time. Fries and chips have a large amount of highly refined salt, which is why no one can say no to them. This stimulates salivary flow and enzymatic release, which promotes desires. High levels of unhealthy lipids and sodium (salt) raise blood pressure and wreak havoc on renal function.