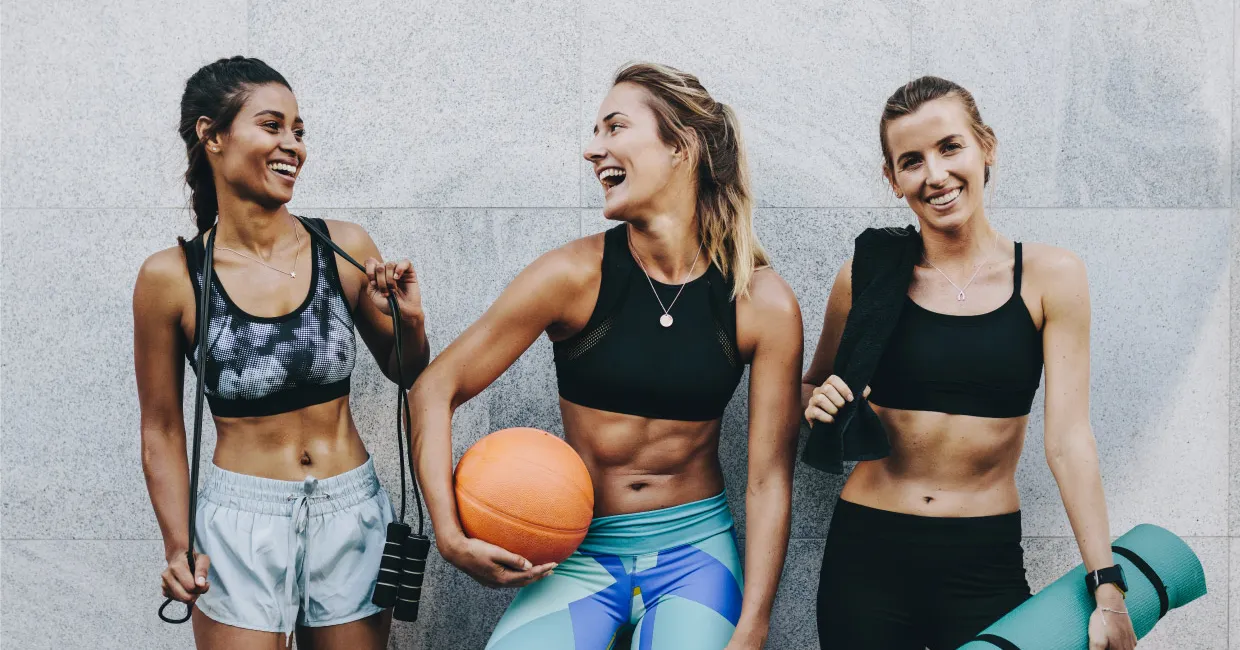 Wearable technology
Except for 2018 (no. 3) and 2021, wearable technology has been the top trend since the survey's inception in 2016. (no. 2). Fitness or activity trackers, smart watches, heart rate monitors, and GPS tracking gadgets are examples of this trend. Fitness and activity trackers made by Polar, Fitbit, Wyze, Whoop, Samsung, Jawbone, Misfit, Garmin, Coros, and Apple are examples. These gadgets can be used to track heart rate, body temperature, calories, sitting time, sleep time, and much more.
Home gyms for exercise
As a result of the global COVID-19 pandemic, home gyms will remain a popular alternative to going to the gym. People will continue to isolate themselves by staying at home and making use of the ample equipment and effective online programs that are now available. Home gyms can employ inexpensive treadmills and bikes or more expensive treadmills and bikes. Home gyms can be solitary or family affairs. Home workout gyms have emerged as a fitness trend for the first time this year. As the world emerges from the COVID-19 pandemic's isolation, home gym producers will need to make significant changes, including lowering equipment prices, to convince consumers that home gyms are a better option than place-based gyms.
Outdoor pursuits
More outdoor activities, such as small group walks, group rides, or organized hiking groups, may have been popular as a result of the COVID-19 epidemic. Outdoor activities were ranked fourth for 2021. Outdoor activities might be short-term, day-long, or organized weeklong trekking vacations. Participants often gather in a nearby park, hiking area, or on a bike trail with a chosen leader. This trend began in 2010 when health and fitness experts began to provide outdoor activities to their clientele. Outdoor activities were placed 25th in the annual poll that year, and 27th in 2011.
Free weights for strength training
Before 2021, surveys featured a category called "strength training." Because such a description was deemed too broad, strength training was phased out in 2020 in favor of the more precise "strength training with free weights." Classes that use free weights, barbells, kettlebells, dumbbells, and medicine balls do not just include barbells in another functional class or activity. Instructors begin by teaching good form for each exercise, then gradually raise the resistance until proper form is achieved. For each new exercise introduced, proper technique/movement skills are taught. Training with free weights debuted at number four in 2020 and fell to number eight in 2021.
Weight loss exercise
Perhaps as a result of the COVID-19 pandemic's self-quarantine and the resulting apparent (or real) weight increase, exercise for weight loss made a reappearance in 2022. Most diet plans propose incorporating some form of exercise program into the daily caloric restriction routine, thereby incorporating the caloric expenditure of physical activity into the equation. Since the survey's inception, exercise in weight loss programs has been a top 20 trend. Exercise and weight loss were listed as low as number 18 in 2009 before regaining popularity in 2015. Beginning in 2016, this tendency began to fall down the list, reaching a low of 16 for 2021.
Personal development
One-on-one training remains popular as the profession of personal training becomes increasingly accessible online, in health clubs, at home, and work. Personal training entails fitness assessment and goal planning, with the trainer working one-on-one with the client to prescribe workouts tailored to their personal needs and goals. Personal training has been a top ten trend since this study was originally released in 2006 (1).
Interval Training at High Intensity
HIIT was no. 1 in the survey for 2014 and 2018 and remained in the top 5 each year between 2014 and 2021 (no. 5); however, HIIT drops out of the top 5 for the first time in 2022, to no. 7. These workout routines usually consist of short bursts of high-intensity activity followed by a brief time of relaxation. Although there are numerous HIIT styles and programs available, all emphasize higher maximum intensities (over 90%) during the increased intensity stages, followed by times of rest and recovery. Despite some fitness professionals' concerns about the possibility of greater injury.
Bodyweight exercise
Body weight training initially featured on the trends survey in 2013 (at no. 3), then rose to no. 2 in 2017, no. 4 in 2018, and no. 5 in 2019, before falling to no. 7 in 2020 and then rebounding to no. 3 in 2021. Body weight training did not appear as a survey trend choice before 2013 because it was only recently that it became popular (as a defined trend) in gyms around the world. This program focuses on employing body weight as a training modality by combining variable resistance bodyweight training and neuromotor movements in numerous planes of movement. Body weight training requires less equipment, making it a low-cost method.