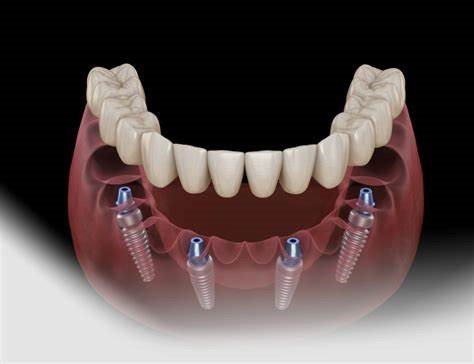 Dentures are artificial teeth that restore damaged healthy teeth. Tooth loss can be caused by tooth decay, gum disease, or facial injury. Dentures can be used to replace a few lost teeth. Many substitutes all of the teeth, gums, and tissues around them. Face musculature might sag as a result of missing teeth. Dentures are made to assist you to enhance your looks by filling in the gaps in your visual profile. They also make daily eating, chewing, and speaking simpler.
If you believe you may require dentures, it is critical to understand the differences between the many types of dentures accessible. One sort of artificial tooth choice may be preferable for you than others, based on your finances and individual demands. To know more about dentures type in this article. Also, be aware of what other alternatives to dentures you may have.
Different Types of Dentures and Alternative options:-
Temporary Dentures
Immediate dentures are another name for temporary dentures. This is because they are implanted post-surgery. After oral surgery, they are utilized as a sort of stand-in substitute.
The basic purpose of temporary dentures is to maintain correct spacing between your actual teeth while your gum tissue recovers. After that, you'll have to be prepared for regular dentures because the stand-in interim dentures aren't designed for long-term use.
Complete Dentures
Dentures that substitute all of a patient's teeth are known as complete dentures. Unlike dental bridges, which are attached to existing teeth, these layers are on top of the gums. Only after teeth have already been extracted/removed, complete dentures are usually implanted after 8-12 weeks.
Partial Dentures
If you are lacking a few teeth but still have some natural teeth, partial dentures may be utilized. Such dentures are made out of a plastic bridge with metal clasps that allow them to be securely fitted around your natural teeth. Partial dentures are offered in both upper and lower sets, and also one missing teeth dentures.
The color of a partial denture set is chosen to match the color of your natural teeth. More robust materials, such as chromium, are used in traditional detachable partial dentures. There are currently more sophisticated nylon-based flexible options available.
Overdentures
Overdentures also referred to as implant-supported dentures, are a kind of denture that lies on top of the gums. With the help of a dental implant, they are secured firmly in place. Overdentures are not just detachable, but they can also be made for just the top teeth or even just the lower teeth, based on the circumstances.
Upper Dentures 
Upper dentures are exactly what they sound like: dentures for the upper teeth. Upper dentures could be the right approach if you are lacking teeth in your upper jaw.
Custom Dentures 
Customized dentures are constructed from higher-quality teeth, resulting in a much more natural-looking grin. The prosthetic denture is visible even before it is finished. The denture is made just for your smile, so it looks natural and meets your needs.
Snap-in dentures
Snap-in dentures are held in place by dental implants or anchors linked to natural teeth. These are handy and diet and are commonly used by people who have lost all of their natural teeth. Such dentures are one-of-a-kind in that they have integrated adhesives that help "find" receivers in the implants for easy fitting.
Economy Dentures
Economy dentures would be on the other side of the scale. Because these are usually generic fake teeth, they might not even fit as firmly or snugly in the mouth as more expensive versions. Dentures made on a budget feature lower-quality teeth, making them appear less real. A denture glue is frequently necessary for those who have this sort of denture to hold it in place.
Alternative options for Dentures
Alternative options are just as efficient as false teeth in terms of improving your smile and boosting your self-confidence. Dental implants, overdentures, and dental bridges are among them. The best part is they are affordable convenient and firm enough so you don't need to worry about accidental slips while talking to someone or laughing out loud.
Dental implants 
Dental implants are the most renowned and efficient denture replacement option. Dental implants are titanium anchoring that is surgically placed into your mandible to hold your new teeth in place. To guarantee the effectiveness of your restorative dentistry, you must wait 3-6 months after receiving the implants for the implants to attach with the jawbone.
Dental implants are preferred by many people since they are a better long-term and robust choice. If properly cared for and maintained, dental implants could last a lifespan. Dental implants are not like dentures, as they are not detachable, making them quite convenient for daily activities such as eating and speaking. You should have healthy gums and a decent amount of supporting bone to be eligible for dental implants.
Dental Bridges 
A dental bridge is an artificial tooth that is kept in place on the bends by crowns or dental implants. The sole disadvantage of a dental bridge is that to place the crowns, we must remove actual tooth material from neighboring teeth. A dental bridge, on the other hand, can be a terrific alternative to dentures. You will not have to worry about a tooth bridge sliding while you communicate, eat, or laugh as you do with dentures.
Overdentures
When the majority of teeth are lacking, overdentures are frequently the best false teeth option. Overdentures are kept in position whether by dental implants or residual teeth, rather than adhesives, as is the situation with standard dentures.
Overdentures are firm and do not shift around while you eat or talk since they are secured securely in place. They're also known to deliver stimulus to the jawbone, which may help to avoid bone resorption.
Hopefully, you have understood about the options you have indentures and also the substitutes to the dentures. As per your budget and comfort you can choose any of them.