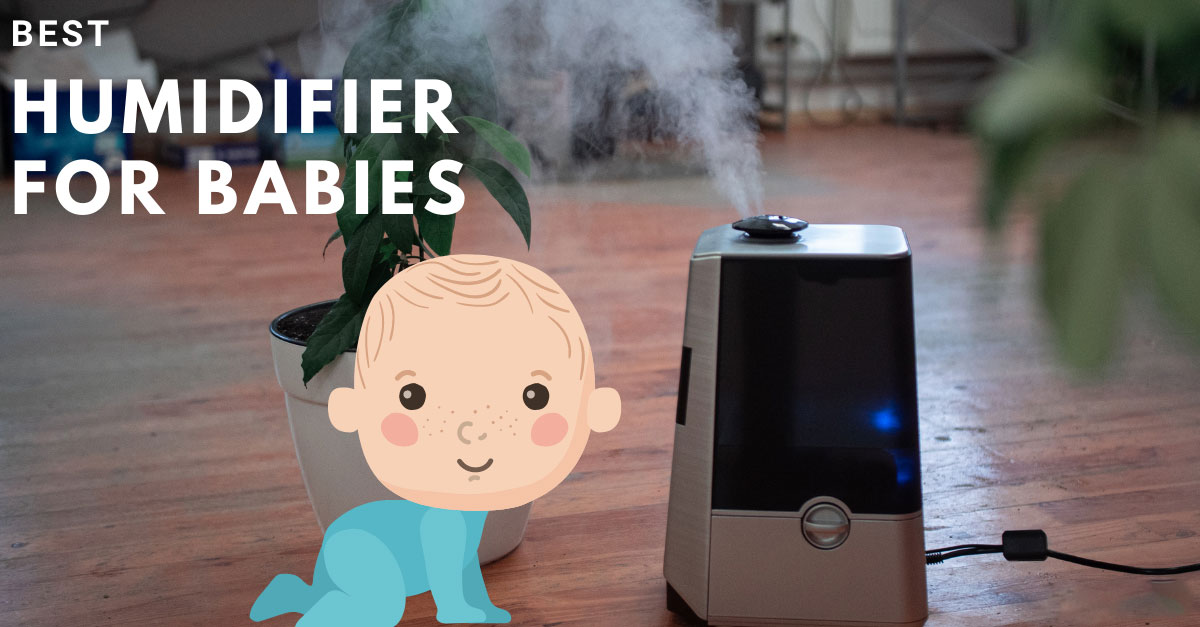 Top 5 humidifier for babies cough and congestion in 2021
As babies can't explain what they are feeling they just cry and you feel troubled and that's quite obvious because it is not easy to witness your child suffering through sickness. Most babies suffer from cold, chest congestion, itchy or dry skin but it's not advisable to give them medicines as it can cause side effects in babies but then you might be thinking about how to deal with this so just buy the best humidifier and place it in the babies room and witness the change your baby will have sound sleep and off course if your baby is sleeping happily you can have a good sleep too.
While your child sleeps, a humidifier delivers moisture to the air, which can help relieve upper respiratory symptoms and soothe sore throats. It can also aid with dry, itchy skin and simply make a more relaxing sleeping atmosphere.
Ayurvedic medications can be used to treat a variety of illnesses, including diabetes. As there will be no side effects of ayurvedic medicines at all.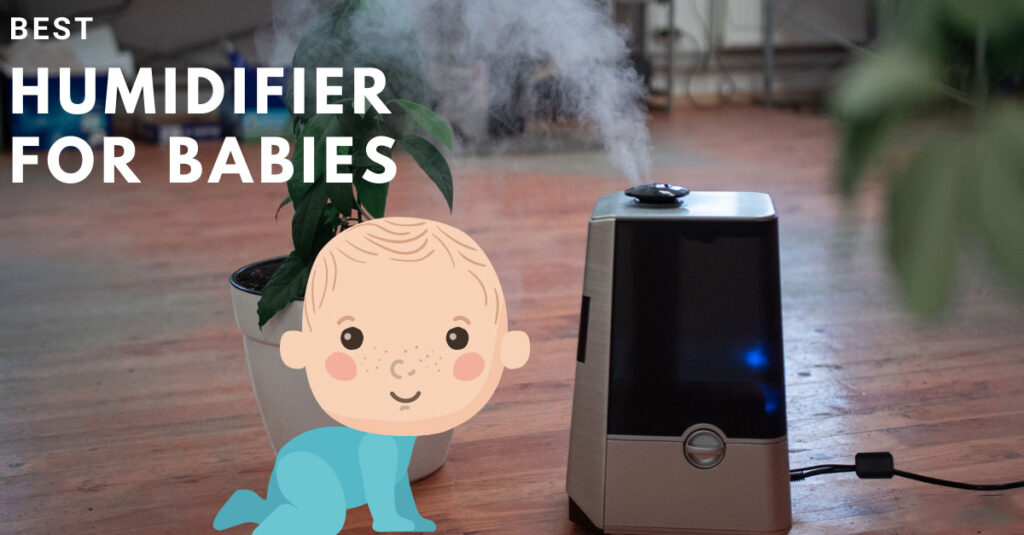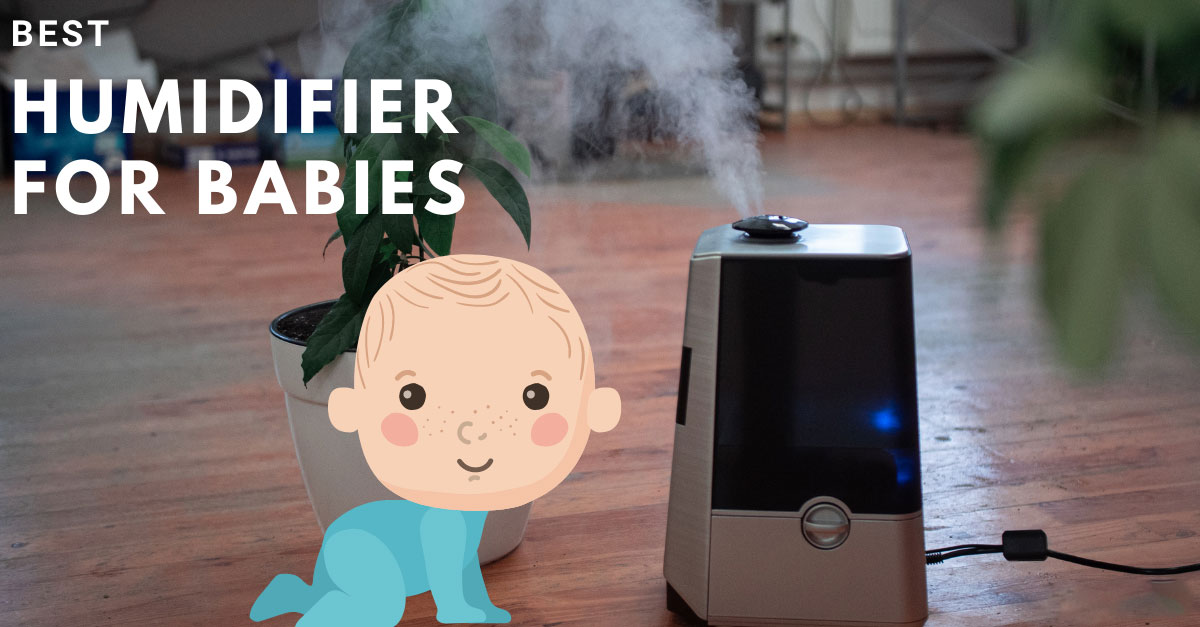 What is Humidifier?
A humidifier is an electrical device it increases the moisture content in the air. You can use it when the baby is suffering from cold or congestion as it will increase the comfort level of the environment and then the baby can have a sound sleep.
How does humidifier works?
 The mucus that causes congestion thins out when the baby or youngster breathes wet air. This makes it simple to get rid of it.
Furthermore, the wet air moistens the dry throat, lessening the harshness of the cough.
Maintaining indoor humidity lowers the risk of flu and viruses and makes it easier to breathe. Adding moisture to the air of babies' room can assist with dry skin, coughs, and colds, as well as making breathing easier for babies with respiratory issues, especially during the autumn or winter season when your home's heat dries out the air. A humidifier can be useful in relieving the baby's bothersome sensations. The mucus that causes congestion thins out when the baby or youngster breathes wet air.
While you may like a quiet environment to sleep in but babies appreciate the whooshing sounds that are similar to those heard in the womb so here Humidifier can act as a lullaby so that baby has a goodnight's sleep.
Process of mist production in Humidifier:
Evaporative Humidifiers: A wick absorbs the water, which is then ejected by a fan. This sort of humidifier is noisy due to the noise of fan.
Impeller Humidifiers: It disperses water droplets into the air using a rotating disc. Filling this type of humidifier with de-mineralized or distilled water is crucial, as typical tap water will also distribute germs and minerals into the air.
Ultrasonic Humidifiers: Vibrating the water with a high-frequency sound wave makes mist. They do not have replaceable demineralization cartridges, but they do use them. To avoid the minerals evaporating as white or grey dust, it's best to use distilled water. They are, nonetheless, the quietest humidifiers available.
Top 5 Humidifier for babies cough and congestion:
1. Crane Cool Mist Humidifier, Filter Free, Top Fill, 1.2 Gallon with Optional Color Changing Light & Aroma Diffuser Function. Works with Essential Oils: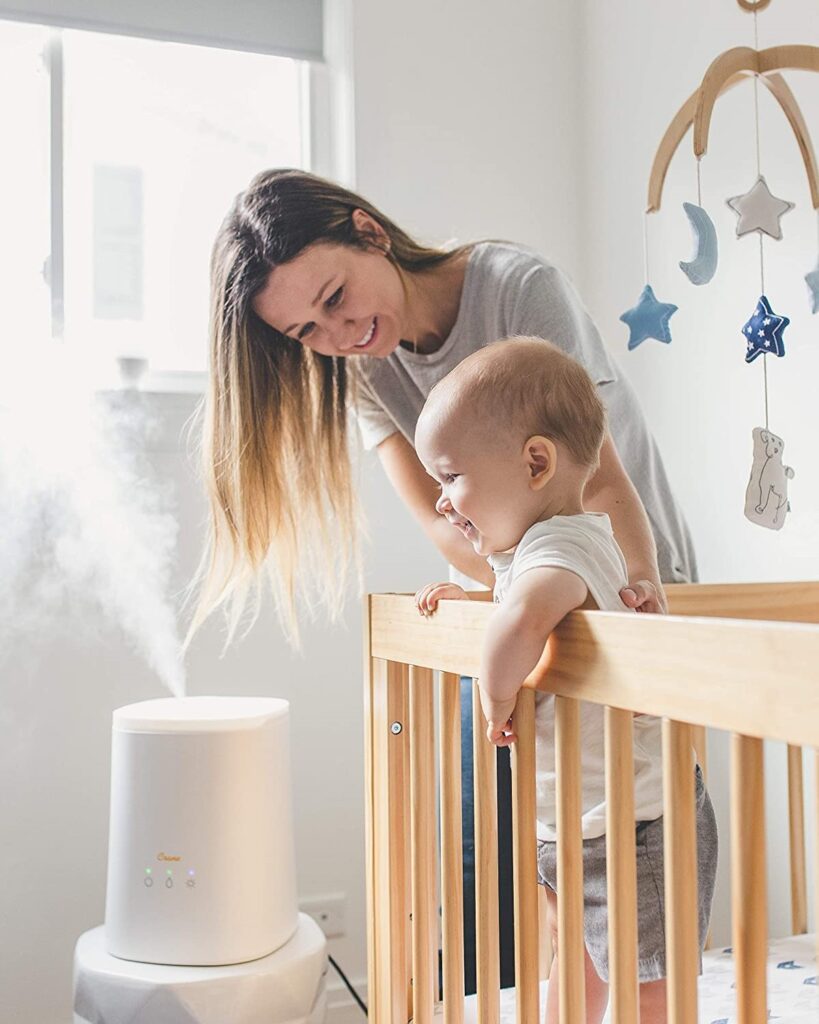 The Crane Cool Mist Humidifier is a BabyCenter community favorite and runs for 24 hours, making it one of the most popular humidifiers for newborns on the market.
The top fill humidifier has no filters and is easy to use. Remove the lid and fill the 1.2-gallon tank with any pitcher. The tank is also large enough that you may wipe down the inside with a cloth to clean it. So it's really easy to clean and fill it.
His humidifier may also be used as a diffuser and suits with any essential oil brand as well as Crane's humidifier fluid. To offer a relaxing aroma to relax, revitalize, decongest, and other purposes, add essential oil drops based on choice. Humidifier bases should never be submerged in water.
At night, an optional inbuilt color-changing light provides a mild calming illumination. Ideal as a nightlight for children, it filters through a variety of hues and may also be tuned to a single color.
It whispers quietly because of its Ultrasonic operation hence it's ideal for a good night's sleep. If the humidifier is not refilled with water, the automatic shutoff safety function engages, glowing red for a few seconds before turning off.
2. Pure Enrichment® MistAire™ Ultrasonic Cool Mist Humidifier – Premium Unit Lasts Up to 25 Hours with Whisper-Quiet Operation, Automatic Shut-Off, Night Light Function, and BPA-Free: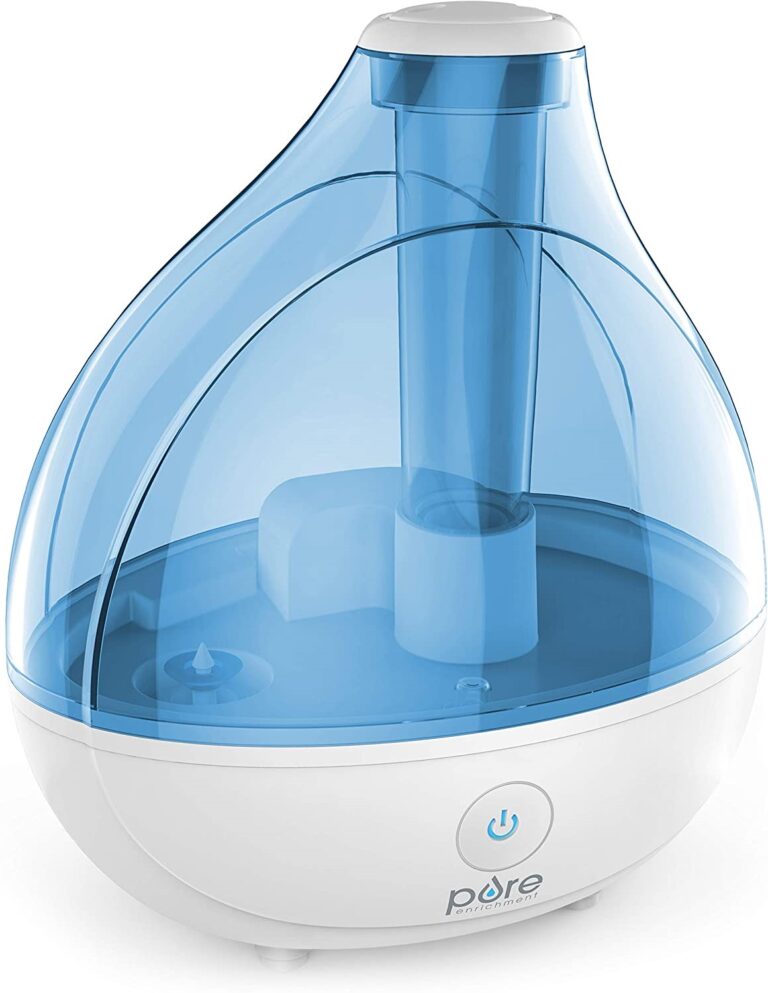 It is capable of 25 hours of consistent operation, ultrasonic cool mist technology safely, and swiftly hydrates dry air, allowing you to breathe easier and obtain more comfortable sleep.
It also persists in high and low-speed settings, as well as a 360° mist nozzle, allow you to balance and manage humidity in your house all year for relief from cold or congestion issues and sinus problems.
Its automatic shut-off feature switches off the humidifier when the level of water reaches low or when the water tank is removed, and an optional night light provides a peaceful glow and helps to provide a sound sleep.
It's simple to maintain the MistAire Ultrasonic Cool Mist Humidifier running smoothly. Simply clean the ultrasonic disc with the provided cleaning brush on a regular basis to eliminate any debris or buildup.
3. iTvanila Cool Mist Humidifiers Large Room, 5L Floor Humidifiers for Bedroom Office with Remote Control Smart Humidity Oil Diffuser Tray, Last up to 50 Hours (S1):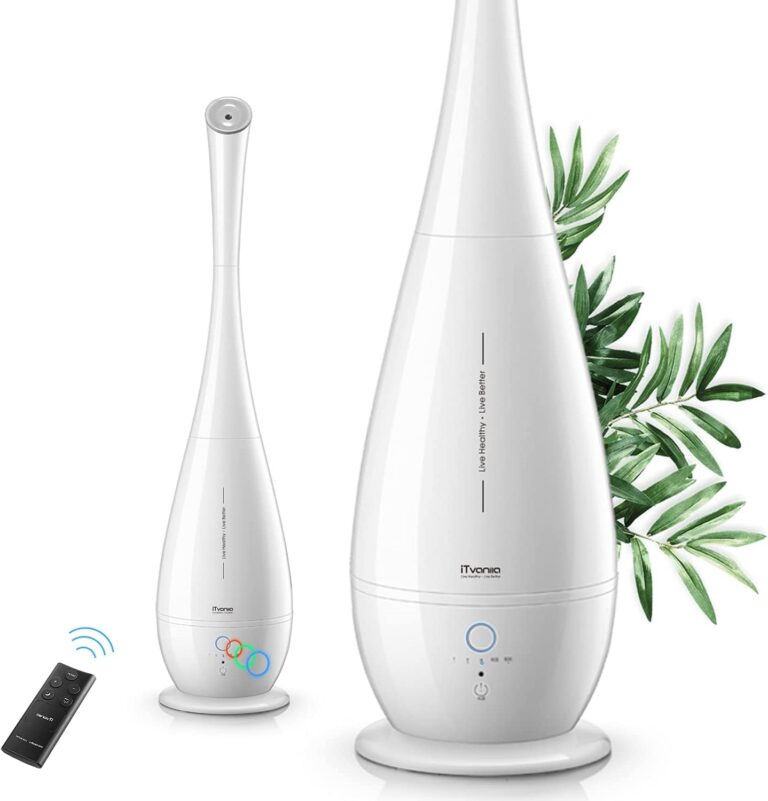 Humidistat Mode, Sleep Mode, and Humidistat Mode are the three mist level presets on the iTvanila S1 humidifier. The auto-control function will keep the room humidity at 50-70 percent relative humidity. You can breathe cleaner air than with a regular humidifier thanks to the built-in renewable filter and activated carbon purification. Aids in the treatment of dry skin, allergies, and coughing, among other things.
The ultrasonic humidifier produces a nearly silent 26dB frequency due to its humanized design. Children, babies, the elderly, persons who have trouble sleeping, and others will benefit from this product. To add a touch of scent to the room, drop a few drops of essential oil into the diffuser tray, which will improve sleep quality and physical health.
You also get 7-day customer service and a 24-month warranty.
4. LEVOIT Cool Mist Humidifier for Bedroom, 4.5L Ultrasonic Air Vaporizer Humidifier for Babies, Large Room and Nursery, Essential Oils, Whisper-Quiet, Auto Shutoff, Lasts up to 40 Hours: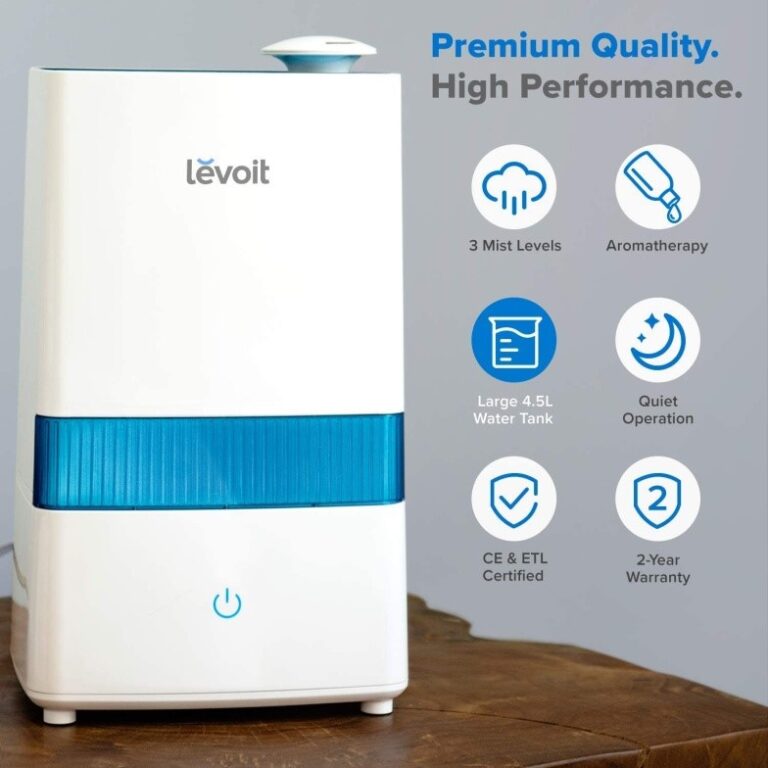 Ultrasonic technology in the humidifier runs at a near-silent 28dB. The silent controls and automated shutting of the indicator light allow you to sleep soundly.
To fill the air with your favourite scents, add essential oils to the aroma box of our filter-free humidifier. It will add a nice layer of moisture to your environment while also providing a soothing aromatherapy experience.
When the water tank is empty or removed from the base, the humidifier's primary safety function immediately turns off the electricity.
You can swiftly cycle between three mist levels with color-coded settings using one-touch controls (blue, yellow, purple).
On the lowest mist setting, the 1. 1 gal / 4. 5 L water tank enables for up to 40 hours of continuous operation. The mist may reach 300 mL/hr on the highest setting, easily humidifying offices, nurseries, and other big rooms.
5. Vicks Filter-Free Ultrasonic Cool Mist Humidifier, Medium Room, 1.2 Gallon Tank-Humidifier for Baby and Kids Rooms, Bedrooms and More: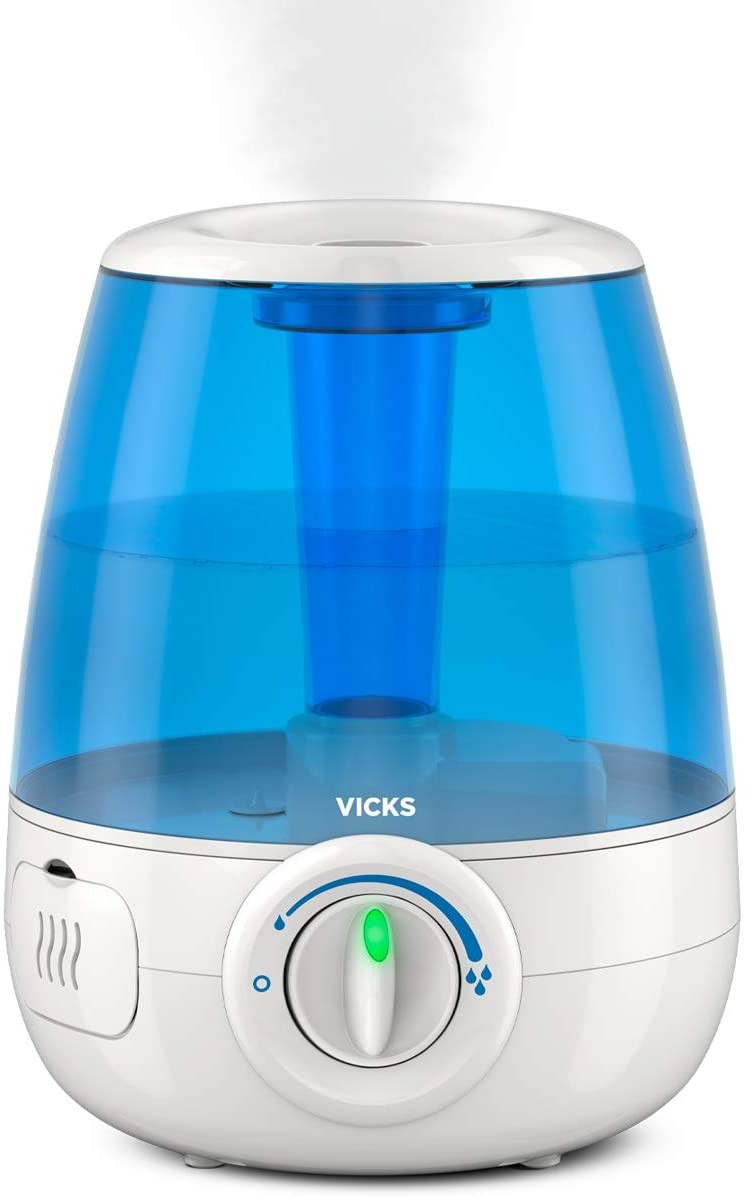 The VICKS filter-free cool mist humidifier requires no replacement filters and can provide up to 30 hours of soothing mist with its 1.2 gallon tank. Vicks cool mist humidifiers are quiet, so they're ideal for your bedroom or baby's nursery.
It might be tough to sleep your child has a cold. Coughing fits will be less disrupted by humidifiers, vaporizers, and steam inhalers, which provide short respite from coughing and congestion.
Cough and congestion caused by colds or allergies are temporarily relieved by moisture and humidity. Vicks humidifiers and steam inhalers make it simpler to breathe anywhere, from the bedroom to the office.
Conclusion:
A Humidifier can help your kid to have a good sleep but before using the humidifier you should visit a doctor once to get advice if it will suit your child or not. Hope by reading all the information above you can choose the best humidifier for your kid.
Navigate to this page for more details about this new blog.