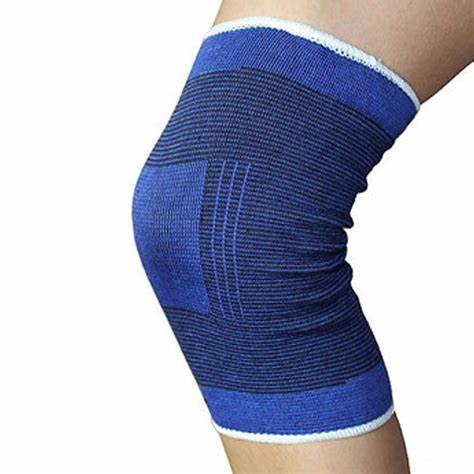 Top 10 effective ways to increase oxygen level organically
Knee discomfort affects the majority of people, regardless of their employment or occupations, especially if they exert a lot of pressure on their knees during work. It's because the knee is one of the portions of the our body that bears the brunt of the body's weight.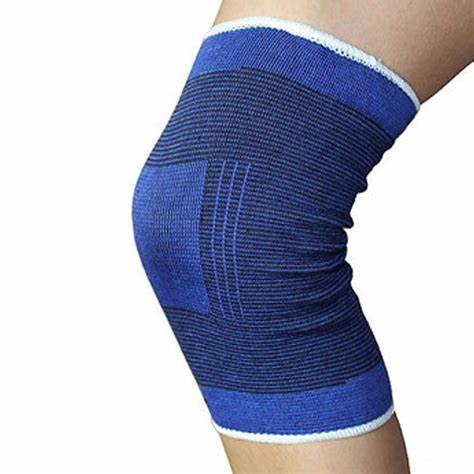 Knee pads are an excellent way to prevent your joints from pain and fracturing after a vigorous workout. When you either work or sit down on your knees for a whole long day, or simply trying to get through the day without experiencing the hints of growing older, the best knee pads provide this critical protection. As sometimes while working we barely realize about the pain but after a day or few hours we finally realize that our knees are hurting.
So, if you are someone who either is sports or already have pain on knees then you should purchase knee supports before it gets worse. And to help you finding the best ones we will be making a list of 12 Best knee supports that too for different tasks.
1. Bodyprox Protective Knee Pads, Thick Sponge Anti-Slip, Collision Avoidance Knee Sleeve
Ergonomic design, ultra-lightweight, allows for maximum mobility. For outdoor sports, this knee protector is great.
During activity, protect and prevent knee injuries. Maintaining a comfortable temperature, as well as preventing and alleviating muscle and joint stiffness. Increase blood circulation and effectively impact proof.
The Bodyprox Protective Knee Pads come in a pair for complete protection the next time your knees feel like they're going to take a beating. They are versatile, as they can be used for a range of tasks such as construction or grocery store shelf stacking, as well as for protecting your knees while participating in sports.
2. NoCry Home & Gardening Knee Pads – with Lightweight Waterproof EVA Foam Cushion, Soft Inner Liner, and Easy Fit with Adjustable Hook'n'Loop Straps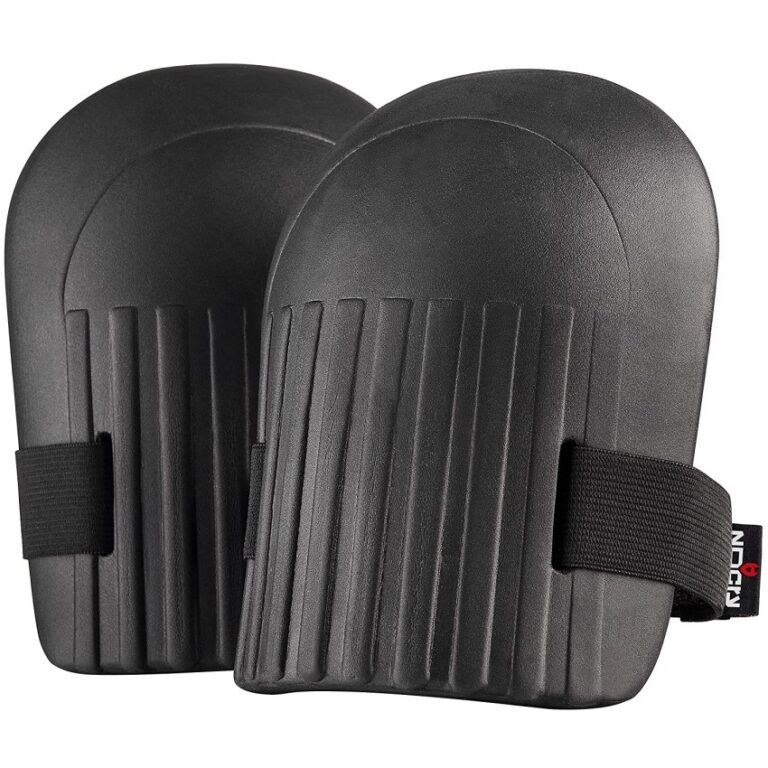 They're sturdy enough for basic work protection, yet light enough that you won't even notice you're wearing them. The ultra-light, soft, and dense foam pads wrap over your knees, cushioning them. Kneeling is made even more pleasant thanks to the ergonomic design.
The high-density foam is designed to fit around your knees and stay put without slipping or irritating your legs.
Start working by securing your pads with the flexible, elastic neoprene straps.
Forget about difficult-to-manage buckles and loop closures.
When doing light duty work or a mechanic project, doing yoga, and other activities, use knee protectors. Each pad is safe to use on hardwood floors because the ribbed, abrasion-resistant outer shell prevents slippage on smooth surfaces.
3. Mava Sports Pair of Knee Compression Sleeves Neoprene 7mm for Men & Women for Cross Training WOD, Squats, Gym Workout, Powerlifting, Weightlifting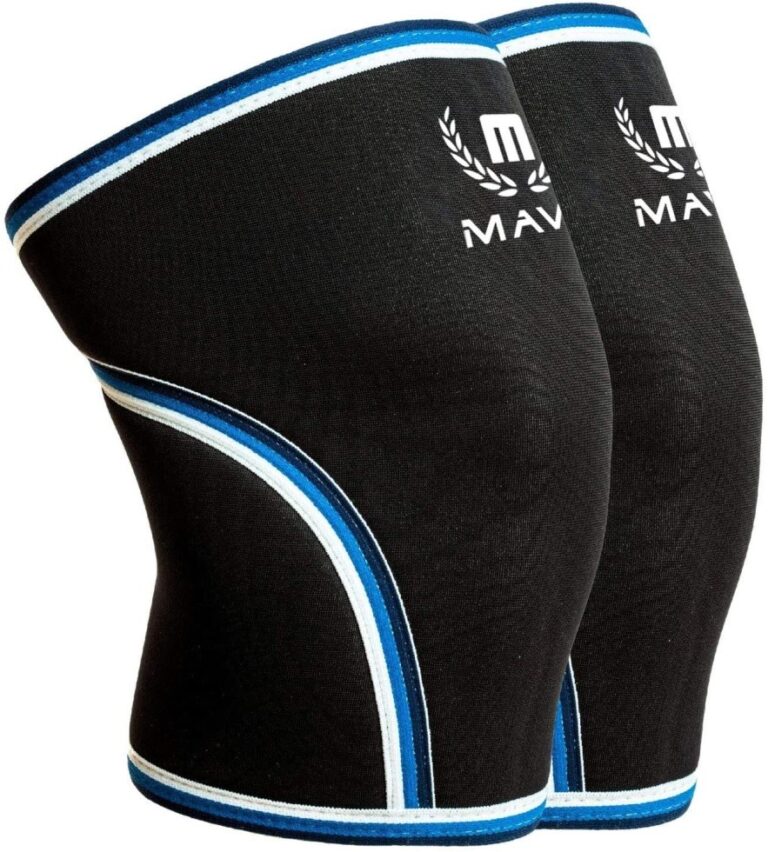 The Mava Sports knee sleeves are the most dependable and economical knee sleeves for your training and lifts. These top Crossfit knee supports are well-fitting and provide relief to the muscles in your knees. These sleeves also aid muscle recovery by providing heat. These are designed to protect your knees from harm.
They offer just the proper amount of support and compression without being too bulky or uncomfortable. These tough neoprene knee sleeves will help you get more out of your workouts.
Muscle stiffness and soreness are relieved, as well as pain and knee discomfort, arthritis, osteoporosis, and tendonitis. Their one-of-a-kind shape is ideal for powerful squats and cross training.
4. AEOLOS Knee Sleeves (1 Pair),7mm Compression Knee Braces for Heavy-Lifting,Squats,Gym and Other Sports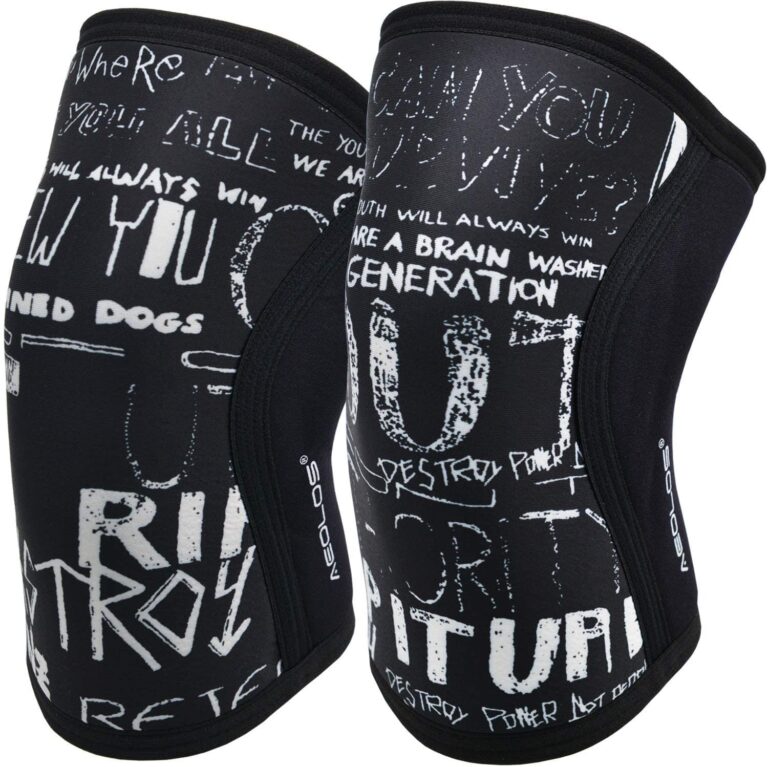 We've managed to build a breathable, comfortable, and effective tool for guys, made entirely of AEOLOS with a 7mm thickness. We're the greatest choice for comfort, effective recuperation, and relief, no matter what you do to stay in shape—runners, bikers, hikers, or lifters.
It provides an adaptable amount of stabilisation and support for the knee and leg area during various sports and fitness activities. It also helps reduce the possibility of unexpected jerks/twists that might leave you wounded.
Compression sleeves for the knees Compresses the knee joint and increases blood flow to aid in muscle repair and injury prevention.
For years to come, our knee compression sleeves will provide the support and protection you require! Maintaining fitness fanatics' health so they can continue to push themselves to new heights.
5. Custom Leathercraft DEWALT DG5204 Professional Kneepads with Layered Gel and Neoprene Fabric Liner, Large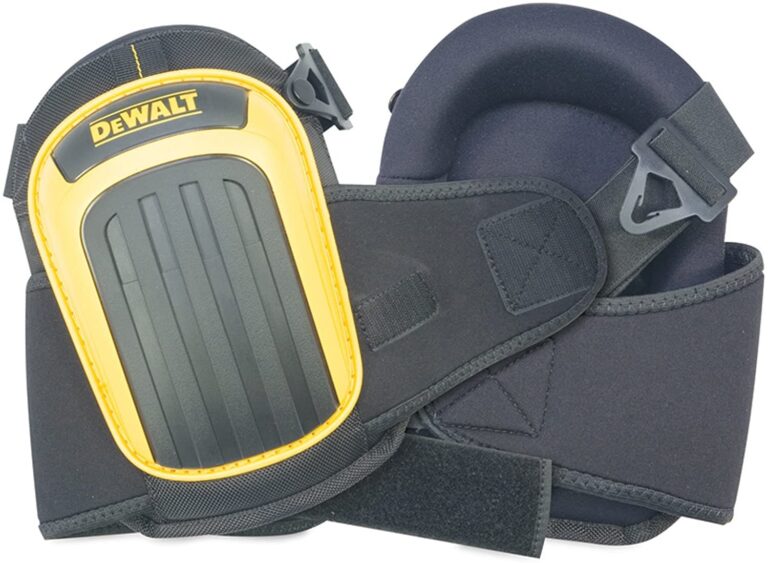 On these professional high duty kneepads, ballistic poly material delivers long-lasting strength.
These tough kneepads come with an upper tab for easy knee repositioning, a slip-buckle attachment system with adjustable straps, and huge, adjustable neoprene straps.
In these professional kneepads, thick, close-cell foam padding is layered above thick, close-cell foam cushioning to provide maximum support and comfort.
The adjustable neoprene straps make it simple to reposition the pads exactly where you want them, in addition to their legendary durability. The slide buckle-fastening system also includes large buckles that are easy to access and use, as well as being reliable enough to keep the extra soft cushioning on the knees during the workday.
6. Stoic Knee Sleeves for Powerlifting – 7mm Thick Neoprene Sleeve for Bodybuilding, Weight Lifting Best for Squats, Cross Training, Strongman Professional Quality & Ultra Heavy Duty (Pair)
Knee sleeves designed specifically for larger weights, higher reps, and increased intensity! Designed specifically for maximum performance and help in driving increasing stimulus and progression. While minimising or eliminating knee discomfort, set new personal records.
Knee compression is maintained throughout the entire range of motion. These sleeves, unlike others meant for comfort, are designed to provide support, warmth, and compression during leg workouts. Our unique ultra-high density 7MM thick neoprene provides extra heat retention and compression, which can significantly alleviate aches and pains during workout.
These allow your joints to rest while exercising or lifting weights. These are a little more adaptable than the others. These can also be used while sprinting or jumping. These give you a lot of strength.
7. KP Industries Knee Pro Ultra Flex III Knee Pads – Gray and Orange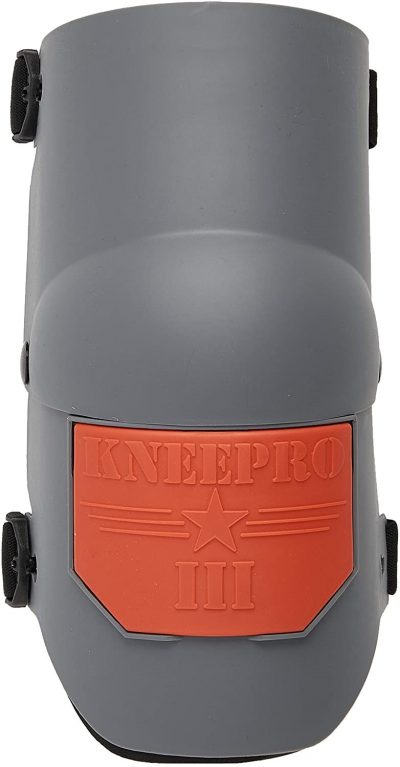 The outside shells of hard plastic are exceedingly durable. Warranty provided by the manufacturer.
Grip-Strip that won't leave a mark on any surface. For rapid on-off, speed clips snap easily into place.
The ultimate in comfort and protection is provided by a 1/2 inch closed cell inner foam pad.
For ease of mobility while kneeling or walking, it's hinged.
Above and below the knee, soft elastic woven straps with reinforced sewed ends are attached.
Comfort while wearing these Pro ultra flex III knee pads is assured thanks to the breathability. This set of knee pads for kneeling and work should be pleasant to wear and provide good knee pads with a solid fit.
8. ProFitness 7MM Knee Sleeve (Pair) – Provides Ideal Supporter & Compression – Best for Squats, Deadlifts, Powerlifting, Weightlifting, Cross Training, Bodybuilding – For Both Men & Women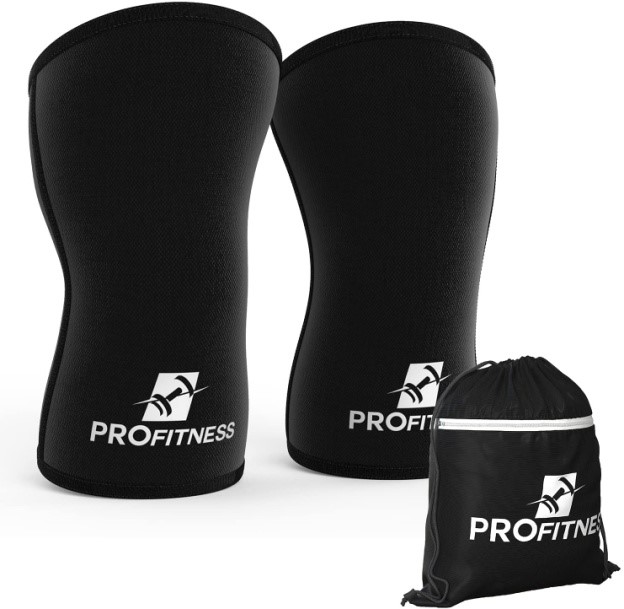 The ProFitness knee sleeves are a pair of knee sleeves in your collection. No more straining with this modern rebound design. These CrossFit knee braces are ideal for hard lifting, such as squats. During other workouts, you can take them off. These are bolstered by them. When you raise a weight, they support your joints and you don't feel the strain.
Professional Athletes, those in need of firm knee protection, and those recovering from injury can all benefit from our Knee Compression Sleeves. Weightlifting, wrestling, cross training, bodybuilding, powerlifting, running, and walking are all good options. These Sleeves are a gift that keeps on giving.
9. ToughBuilt – Gelfit Thigh Support Stabilization Knee Pads – Heavy Duty, Comfortable and Adjustable – (TB-KP-G3)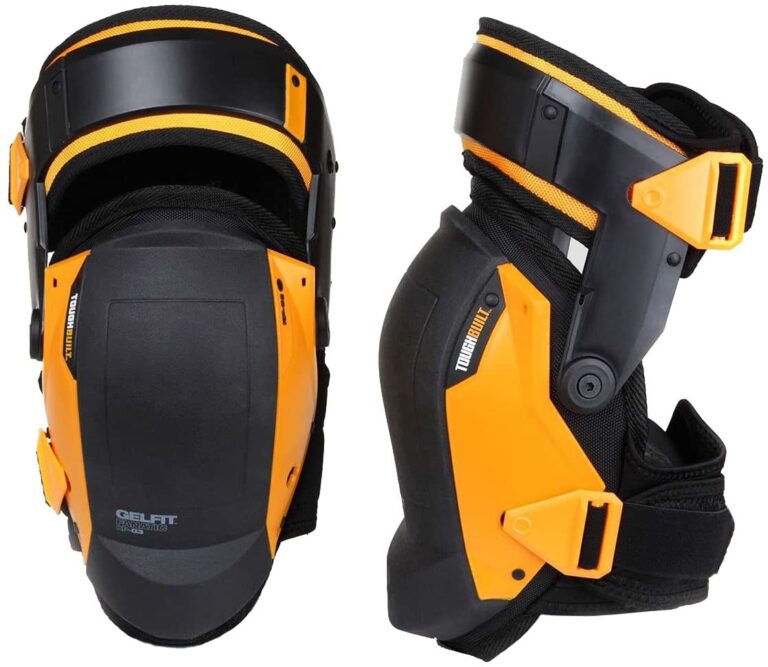 Made to the highest standards to assure longevity, endure severe work situations, and save time and money by avoiding the need to purchase replacements on a regular basis. Our limited lifetime warranty against material faults covers the original purchaser.
The natural contour of the knee and upper shin is embraced by the unique gel cushion and foam design, maximising pressure distribution for an extraordinarily comfortable fit.
They provide stability while still allowing for unfettered motion and limited side-to-side movements. This is true not just for the knees and lower thighs, but also for the upper shin. In reality, it keeps the upper shin off the ground, which relieves pressure on the ankles and allows for a more comfortable ground balance.
10. NoCry Professional Knee Pads with Heavy Duty Foam Padding and Comfortable Gel Cushion, Strong Double Straps and Adjustable Easy-Fix Clips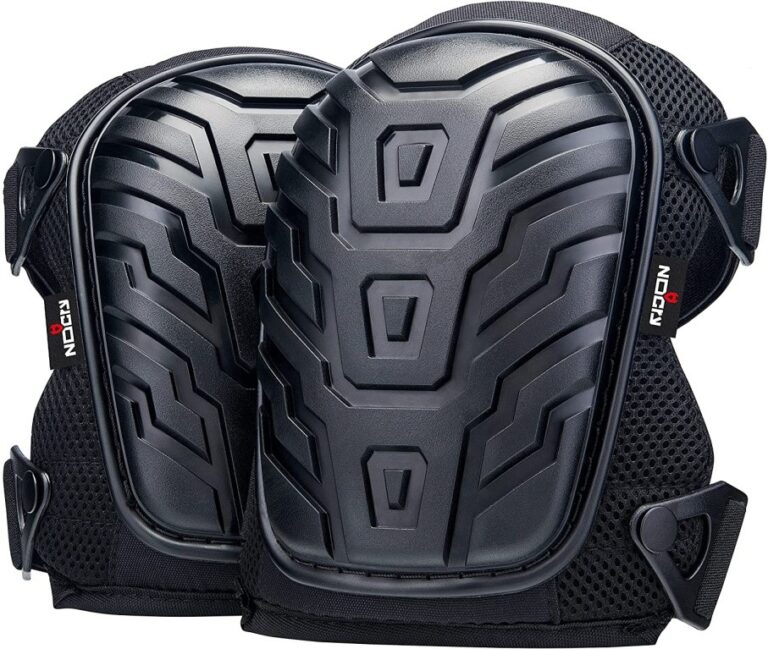 Even the most sensitive knees are cushioned by the soft gel core and durable EVA foam cushioning. On any terrain, the thick poly barrier protects against cuts and scrapes.
Sliding knee protectors are a thing of the past. The neoprene straps are flexible and keep your pads in place. For a better fit, the ergonomic design hugs your knee. Putting on and taking off your pads is a breeze with the quick release slip buckle clips.
The NoCry Professional Knee Pads are one of the greatest work pads on the market for people who spend all day on their hands and knees. This durable and no-nonsense pair will protect your knees whether working in the yard, on the job site, or in the workshop, and will help reduce the strain and stress on your knees so you can finish the day feeling fresh.
11. Fox Head Launch Enduro Knee Pad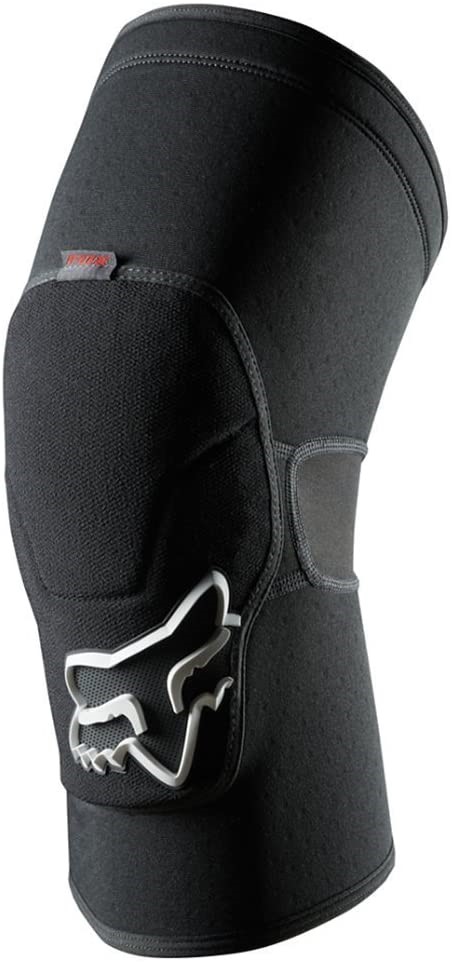 Fox Head Launch Enduro Knee Pad is our top pick for the best knee pads available. Designed primarily for riding protection, they keep your knees safe and combine with a slender design that doesn't obstruct your pedaling, giving the impression that you're not wearing anything at all.
Pedal-friendly, lightweight knee pad with a slip-n-soft surface.
Perforated neoprene chassis with articulation
Padding in the knee-cup area that is abrasion resistant
Slippage is prevented by a silicone gripper placed within the top hems.
12. Bear KompleX Compression Knee Sleeves, Fitness & Support for Workouts & Running. Sold in Pairs- Training, Weightlifting, Wrestling, Squats & Gym Use. 5mm&7mm Thick, Multicolor for Men & Women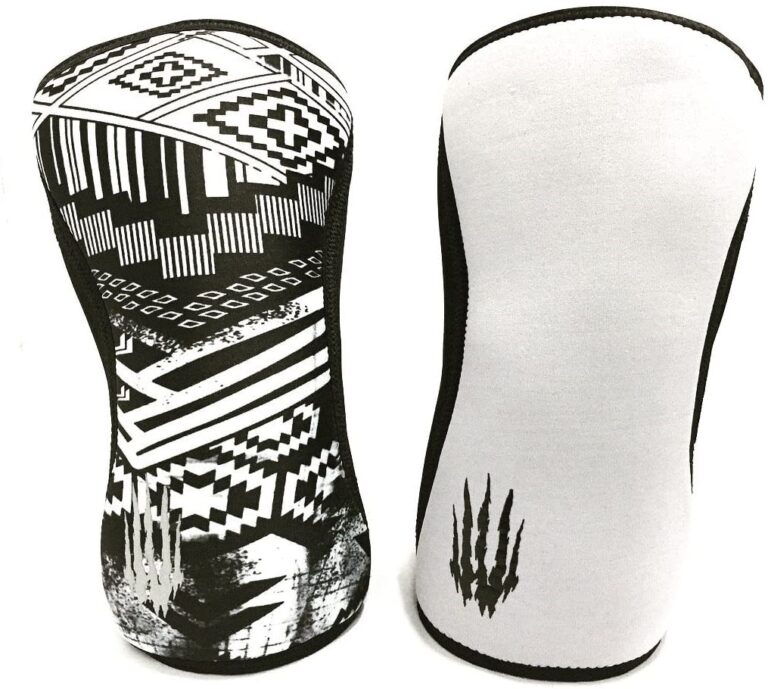 These Bear Komplex Lite knee Sleeves were designed for recuperation. They're not quite as thick as the original Bear Komplex. It is made of permeable material that provides warmth to your knees for optimal work. These best knee sleeves are designed specifically for people who have recently recovered from a knee injury.
They can wear them during activity to provide support for their knees. When you're working out, they make sure you're moving properly. The staff and the form are both excessively smooth and inviting. It is kept odor-free and sweat-free thanks to the charcoal substance.
So, these were some of the best knee supports for different work functions which you can use as a prevention of your knee. So, do take care of your knee especially if in your work your body pressure exert on your knees.