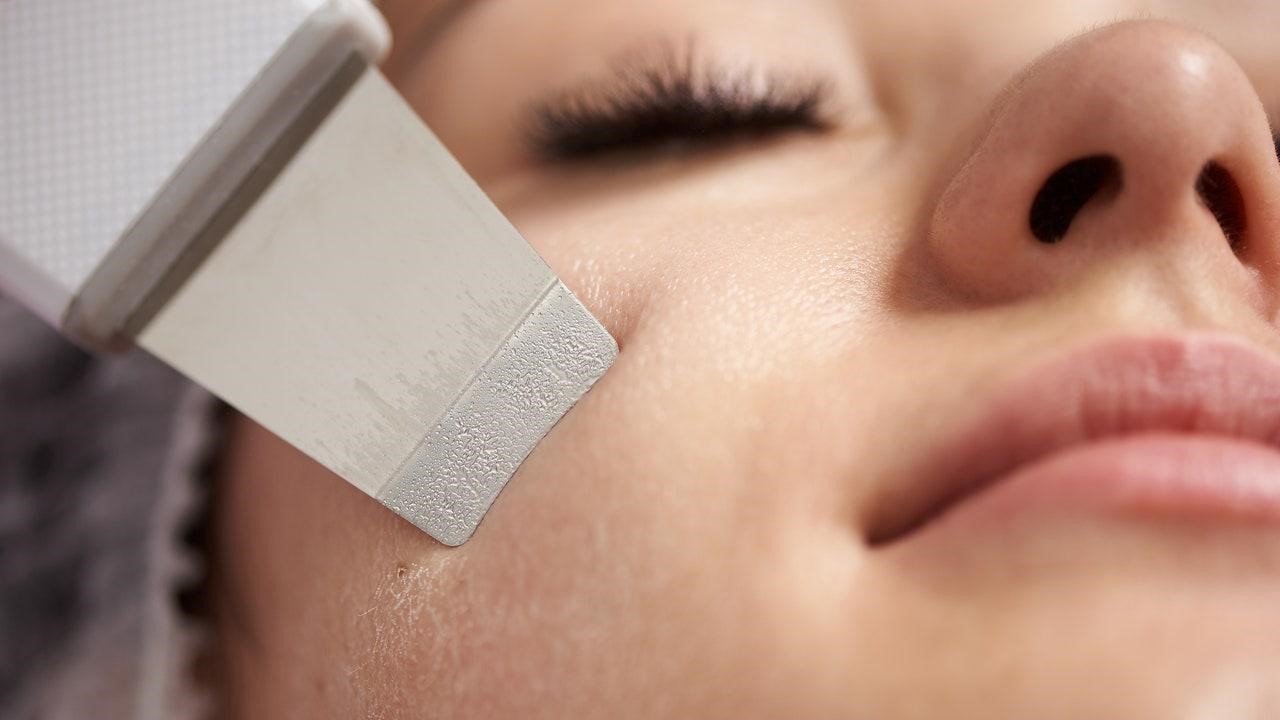 Blackheads are little pimples that appear on your skin whenever the hair follicles become blocked with debris, oil, and dead skin cells.  When the mouth of hair follicles is obstructed, blackheads form. The buildup of dead skin cells and oils, on the other hand, can clog hair follicles and produce pimples. Due to oxidation, if the skin around the bump is exposed to the atmosphere for an extended period, this would turn black and create blackheads.
At times blackheads are too annoying as they are a bit stubborn to get rid of but that can't stop you from shining on your next event. Just read this blog and get the solution to your blackheads issue. We have listed tips and remedies which you could follow to treat your blackheads.
Try these special tried and tested home remedies:
Steaming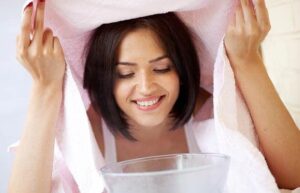 Steaming is likely the most popular at-home treatment for unclogging blocked pores, and it may be done twice a week with good results. The moderate heat opens up your clogged pores, making it simpler to remove the debris that has become trapped inside.
Trying to pick at your blackheads with your pointed nails can cause damage and even scar to your facial skin, therefore it's best to use a tool developed for this purpose.
Mask of Egg White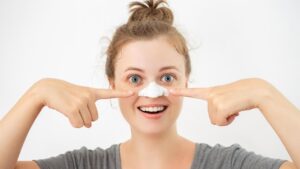 This is a simple mask that can be made at home in a matter of minutes. Egg white can gradually tighten the pores on your skin, removing current blackheads while also reducing the likelihood of new blackheads. It is less drying and contains a lot of essential nutrients. Simply place a thin tissue on the afflicted region before brushing egg batter on it, then place another tissue on top of it, brush egg on it again, and continue with another tissue. That's it, no more blackheads. Just remember to be nice.
Turmeric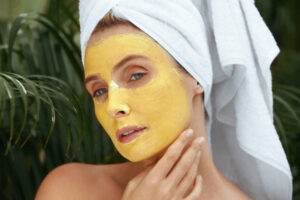 Turmeric's antibacterial, antifungal, and anti-inflammatory qualities can aid in the removal of blackheads. "It's crucial to remember that normal turmeric can stain your skin, but Kasturi turmeric won't." To use, prepare a mixture with one tablespoon of Kasturi turmeric and one tablespoon of water or coconut oil, then massage it to your face and leave it on for 10 to 15 minutes before washing it off.
Oatmeal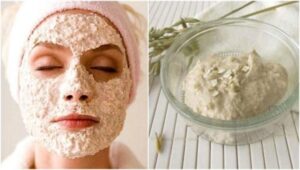 Oatmeal is also one of the most effective home treatments for blackheads on the face. When you apply oatmeal to the problem region, it helps to keep your pores free by absorbing oil and leaving your skin smooth and clean by eradicating blackheads.  To make a paste, combine honey (one teaspoon) and tomato juice (two tablespoons) with oats (2-4 tablespoons).  Then gently rub your face with the oatmeal scrub. Scrub for around 10-15 minutes before rinsing.
Baking soda
Baking soda removes dead skin cells from the skin. It also balances the pH of your skin, allowing it to create less oil. 2 teaspoons baking soda 1 tablespoon of liquid for toning a little organic apple cider vinegar
To form a thick paste, combine all of the ingredients in a mixing bowl. Apply the scrub to your face after washing it. Allow it to settle for 20-30 seconds before gently massaging it into your face. Apply no pressure and take it carefully. Using lukewarm water, rinse it off. After drying your face with a clean towel, use a decent moisturizer.
Aloe Vera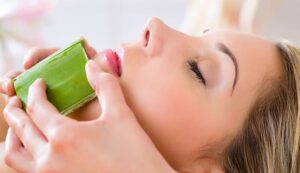 Aloe vera calms the skin, purifies the pores, and regulates oil production. All of this, in turn, aids in the creation of blackhead home remedies. As a result, it aids in the removal of blackheads, acne, and a variety of other skin problems. Apply aloe vera gel to your face after extracting it from an aloe vera leaf. Allow it to sit for 10 minutes before rinsing with lukewarm water.
Exfoliation is must
For proper skin regeneration, exfoliation of the epidermis layer of the skin to eliminate dead skin cells is required. It's crucial to remember, however, that it's not good for all types of skin, and that using too much of it might upset or even cause skin irritation.
Chemical exfoliation is the process of exfoliating your skin with an acid-based peeling agent. Before attempting any peeling therapy, it is still advisable to seek the advice of a dermatologist.
Pore Strips with Honey and Milk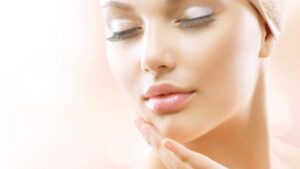 The lactic acid in milk can help keep your skin smooth, while honey contains antimicrobial properties. Both of them are effective at removing blackheads quickly. To use this approach, gather 1 teaspoon of milk, 1 tablespoon of raw honey organic honey is preferred, and a clean strip of cotton.
Combine the milk and honey in a mixing bowl. Microwave the ingredients for 5-10 seconds, or until it becomes a paste. Apply the paste to your skin once the temperature has reached a comfortable level. Apply a piece of clean, dry cotton to it now. Allow the paste to dry. After that, take the strip off your skin and rinse it with cold water.
Lemon Juice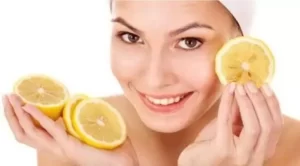 Blackheads are formed by oxygen reacting with obstructed and open pores. So, decreasing your skin's pores is the greatest way to get rid of blackheads quickly. Lemon juice is a vital astringent that will effectively do this task.
Cleanse your face and pat it dry. Now squeeze the lemon and store the juice in a tiny container. Take a small cotton swab and dampen it with the juice. At night, apply it to the affected regions. Wash your face with cold water after getting up in the morning and apply moisturizers. The remaining juice could be kept in the refrigerator for up to a week.
Green Tea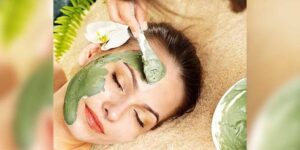 Green tea is among the best home remedies for blackheads on the skin. Green tea not only refreshes your complexion but also helps to keep your body healthy. Green tea scrub, in particular, aids in the removal of blackheads and also debris and other impurities from the skin. Furthermore, it is high in minerals and antioxidants, both of which aid in the cleansing and clearing of the skin.