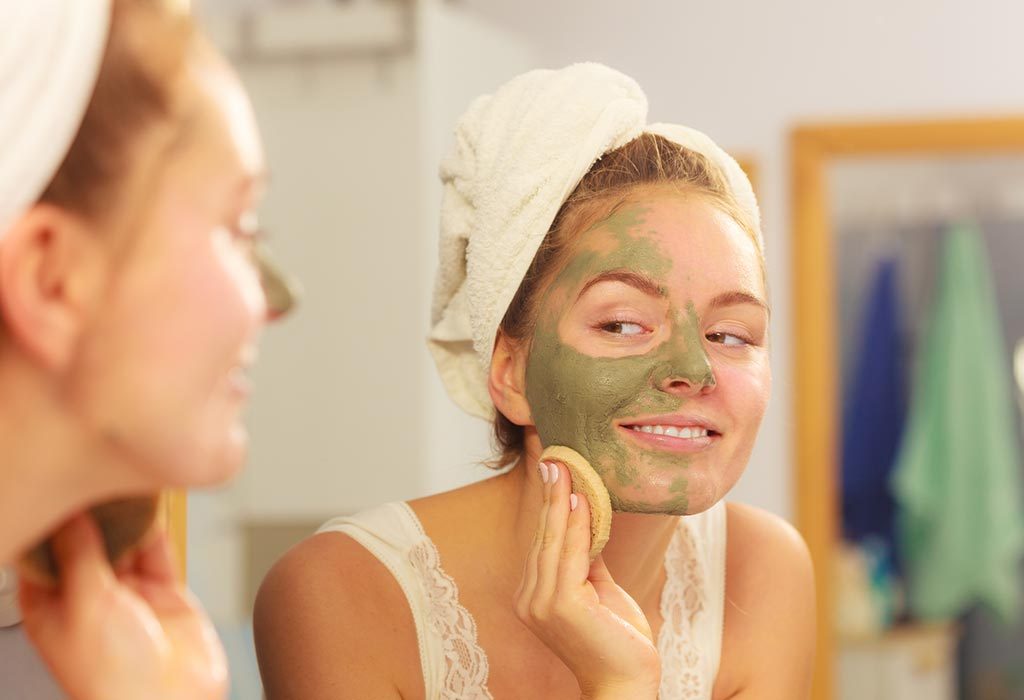 While following a skincare routine religiously is critical, it is not sufficient. Adding DIY homemade face masks to your daily skincare routine can make a significant difference in rejuvenating your skin and restoring its natural glow.
You might not always have time for lavish facial treatments. That's when homemade face masks come in handy. Making face mask recipes at home is not only convenient and cost-effective, but it is also healthful and nutritious. Natural components are just as appealing to your skin as they are to your body. As a result, you must pamper your skin at least once a week with simple materials from your kitchen. You don't have to choose complicated dishes; a one-ingredient meal can also work wonders.
A face mask made with aloe vera
Aloe gel contains anti-inflammatory and antibacterial properties that help to improve the texture of your skin. Its antimicrobial properties eliminate microorganisms from the skin, lowering the likelihood of dark patches. This DIY homemade face mask is a miraculous treatment you didn't know your skin needed for everything from acne and sunburn to eczema and psoriasis. It's always a good idea to use aloe vera gel-infused skin care products to soothe and relax your skin and protect it from environmental damage.
Mask made of honey and eggs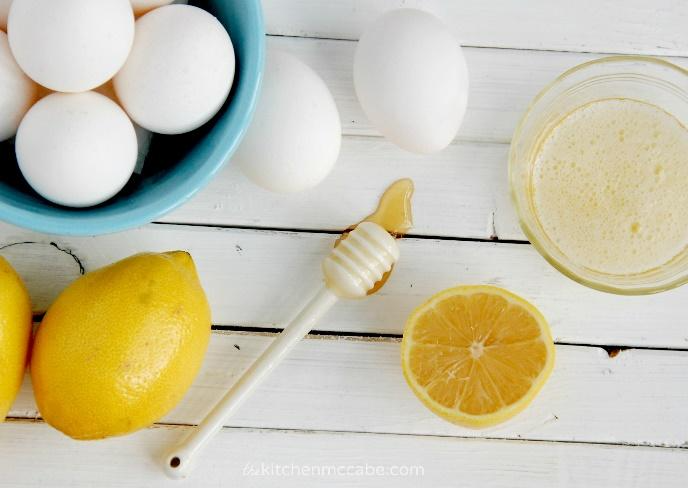 The benefits of applying honey to your face are far-reaching. Honey, which is naturally antimicrobial, aids in the treatment and prevention of acne. It is high in antioxidants, which helps to slow down the aging process. Finally, its moisturizing and soothing properties will ensure that you have a healthy glow. Eggs, on the other hand, aid in the improvement of skin texture, whether dry or oily. Albumin, a type of protein found in egg whites, helps eliminate excess oil and tighten pores, but egg yolks are high in fatty acids, which help moisturize the skin. This handmade face mask is suitable for both dry and oily skin types.
Mask made with gram flour (besan)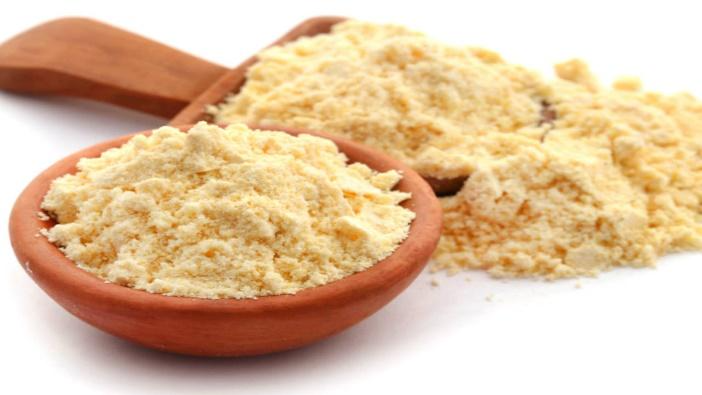 Using besan on the face is an age-old cure that has worked wonders for anyone who wants immaculate, radiant skin. This basic chemical is easily accessible on your kitchen shelf and is frequently used as a skin exfoliator. A DIY homemade face mask enriched with besan is one of the most effective natural therapies for achieving soft, smooth, and flaunt-worthy skin, from exfoliating dead skin and treating acne to eliminating tan and reducing oiliness.
Avocado face mask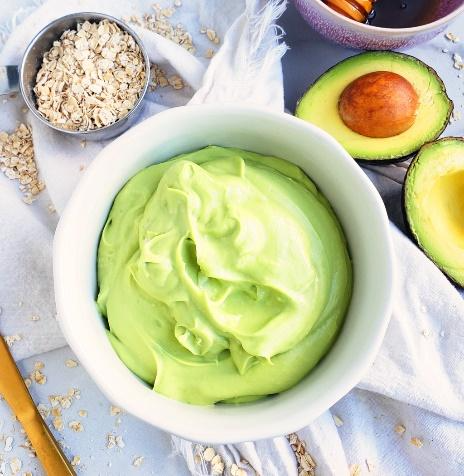 Avocado is high in vitamins A, D, and E, as well as omega-3 fatty acids, which nourish and moisturize the skin. Sunburns, early indications of aging, and acne can all be treated with an avocado-infused DIY homemade face mask. Use this pack once a week to keep your skin clear and clean.
Mask made from cucumber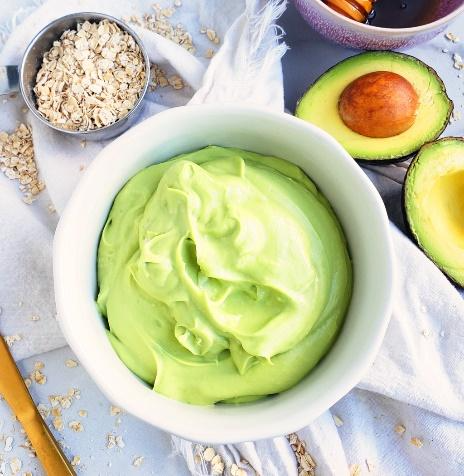 Cucumber is high in Vitamin C, K, manganese, and beta-carotene, all of which contribute to good skin. During a face treatment, your parlor woman may even apply cucumber slices on your eyes. This is because cucumber's cooling effects help your skin look younger, healthier, and fresher. Cucumber's high water content hydrates dull skin and can be used in place of any facial lotion. Using a DIY cucumber-infused homemade face mask can help treat sunburn, rashes, dark circles, and puffy eyes.
Mask made with green tea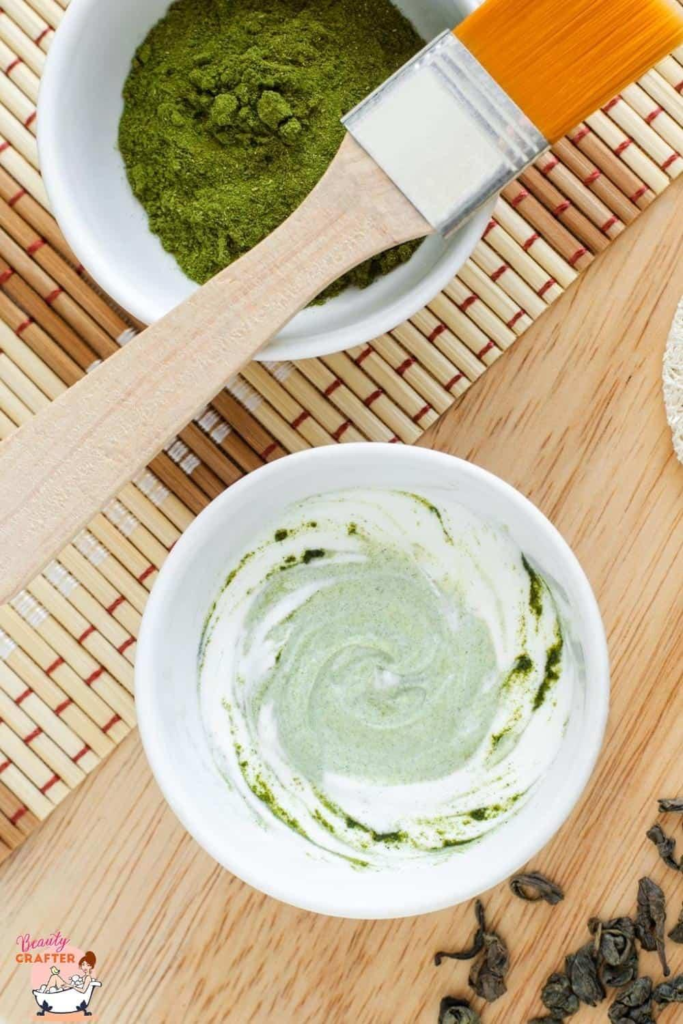 Green tea, which is high in antioxidants, is good both physically and internally. Green tea is beneficial to oily skin when drunk with warm water or applied as a mask.
Here's how to create it: Grind 2 teaspoons of green tea into a fine powder, add whipped yogurt, and a drop of essential oil, and massage the pack onto your face and neck for a minute before rinsing with warm water.
Aloe vera with an almond oil mask
\While almond oil is high in Vitamin E, aloe vera is the skin's best friend! This combination of two potent substances works effectively on dry and flaky skin. This mask is also quite moisturizing, so treat your dry skin to it!
To make this, mash a banana in a bowl and toss it with 2 tablespoons of aloe vera gel. Mix in 3 teaspoons of almond oil well. Apply to a clean face and leave on for 15 minutes. Remove it with cool water.
A face mask made of chocolate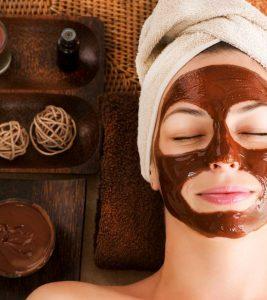 We all know you enjoy eating chocolate, but have you ever tried applying it to your face? Because dark chocolate is high in antioxidants, it protects the skin from free radical damage. It also moisturizes and softens the skin, making it soft and luminous.
Here's how to create it: In a mixing bowl, combine 1/2 cup cocoa powder, 3 tablespoons oats, 4 tablespoons cream, and 1/4 cup honey. Apply a coating to your face and leave it on for 10 minutes before rinsing with cold water.
Mask with rose water and sandalwood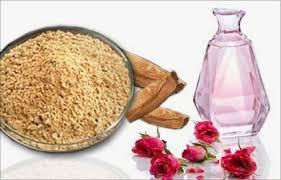 Sandalwood has traditionally been utilized in skincare due to its cooling effects. Rose water and sandalwood both give the skin a glow, so this is an excellent face mask to use if your skin is dull.
Here's how to create it: Make a paste with two tablespoons of sandalwood powder and a few drops of rose water. Adjust the amount until you have a nice consistency. Apply to the face and rinse with cold water. Put an end to lackluster skin!