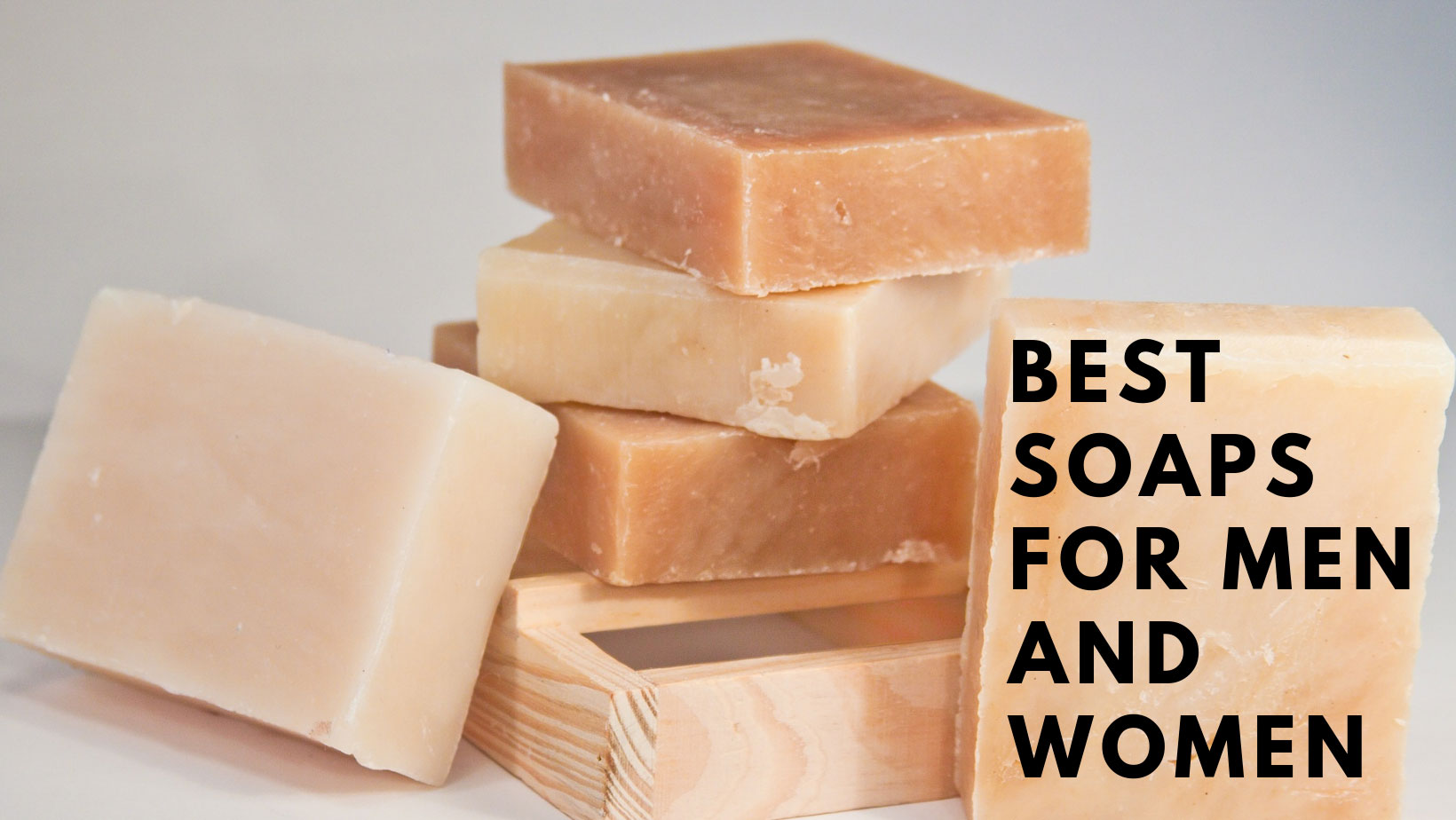 Best Soaps for women and men in India
Soap is a product which is more like necessity for humans especially and that to daily need be it women or men. And without a doubt we know there are gaziliions of soaps in the market and choosing one is definitely a task if you have no idea which one best and why?
Different soaps have different capabilities few will work on dry skin while others for sensitive skin so all you need to do is to follow the buying guide below and select as per your requirement which will suit best for you.
Also for male and females there are different soap as both have different skin type but people barely think this way especially males. Males never be selective on things like soap but they should take care of their skin as well.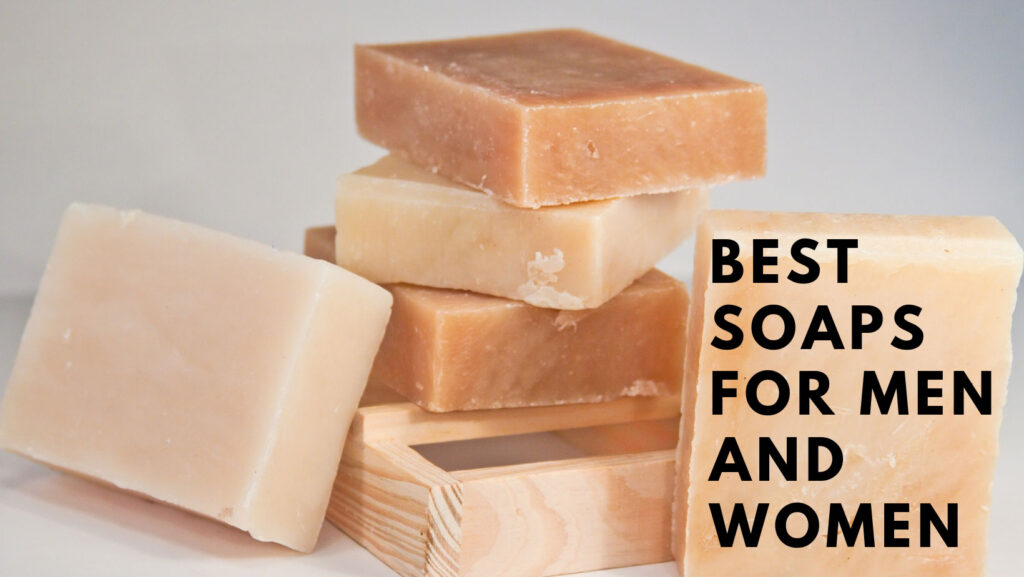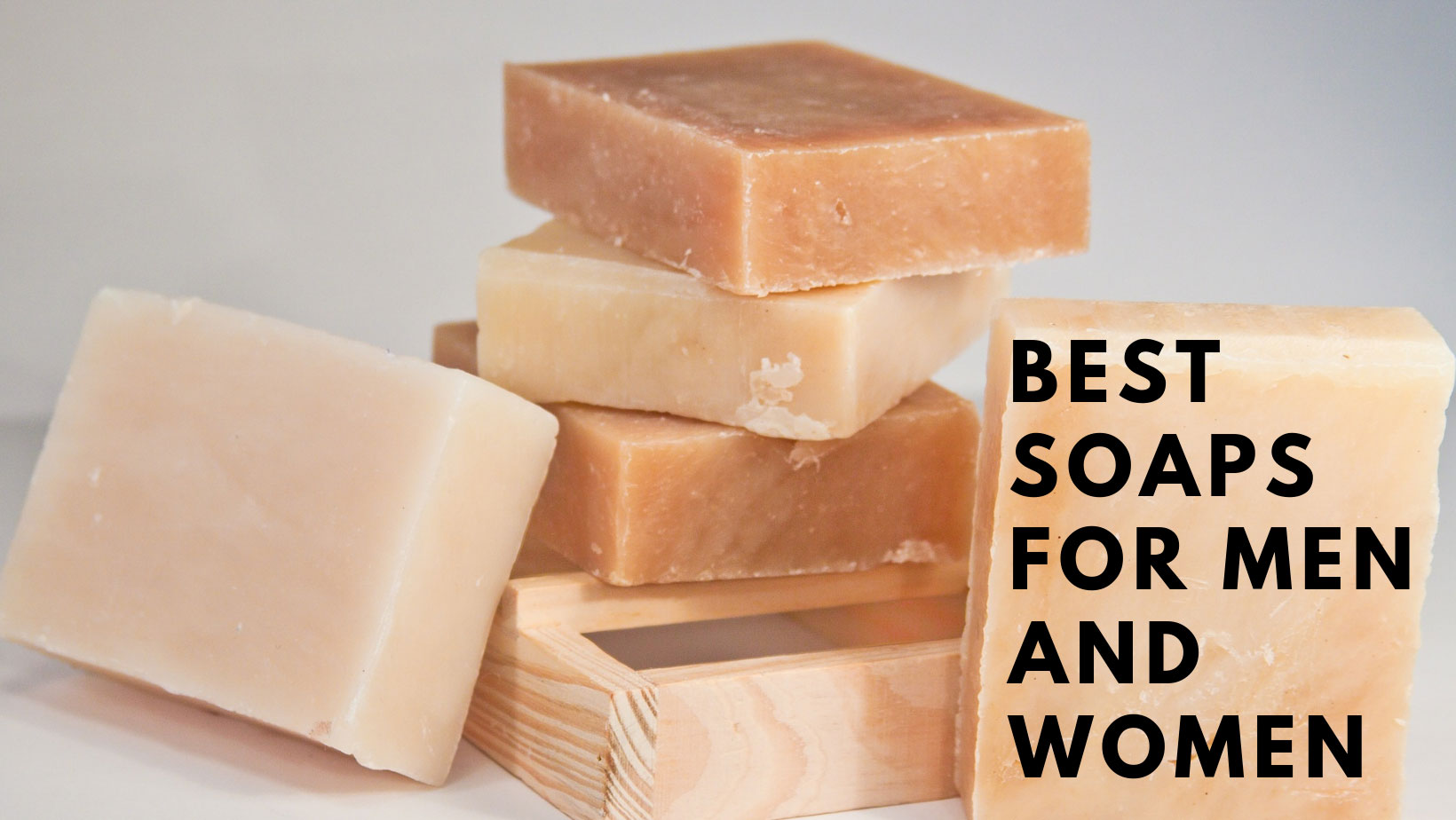 What is Soap?
A soap is a compound of fats and oils with strong alkali particularly sodium hydroxide it can differ though soaps are use to wash hands or bath as different soaps are there for different functions by using water and soap together one can bath or wash hands.
Difference between women and men soaps:
Males' skin is thicker, sweatier, and oilier than that of females. When it comes to extending the shelf life of attractive-looking skin, these are desirable characteristics. The diminishing collagen in your skin contributes to the indications of facial ageing. Collagen is more abundant in men than in women, which helps to keep wrinkles at bay for longer. Men's thicker skin might lead to an accumulation of dead skin cells.
Men's skin produces more sweat and oil, which aids in the formation of a protective layer that protects against pollution and contaminants. Men, on the other hand, are more prone to have serious acne outbreaks as a result of the increased sweat and oil. Once the oil has been removed, a moisturiser such as glycerin should be added to the soap to form a protective layer while also sealing moisture into the skin.
When it comes to the distinctions between men's and women's soap, the packaging and aroma are the most noticeable. Men's soaps normally have a solid color and a male phrase, such as masculine or power while women's soaps usually have packaging that inspires visions of riding a swan into a fluffy cloud of clean babies.
Tips to buy best soap:
The quality of soap improves as the number of ingredients decreases.
Chemicals are preferable to natural or organic alternatives.
Choose a soap that is appropriate for your needs and intended use.
Face soaps are not the same as hand soaps.
It is not always the case that more expensive is better.
For Men:
It should be able to cleanse the body well.
Pick a scent that helps you feel energised.
Choose a soap that is appropriate for your skin type.
Soaps aren't all created equal, so take your time to choose the right one for you.
For Women:
It should include a high-quality moisturizer.
It should have a gentler cleansing action.
Choose a scent that makes you feel revitalized and joyful.
Choose a soap that is appropriate for your skin type.
Best Soaps for Men & Women:
1. Fiama Gel Bar Celebration Pack with 5 unique Gel Bars, with skin conditioners for moisturized skin, 125g soap (Buy 4 get 1 Free):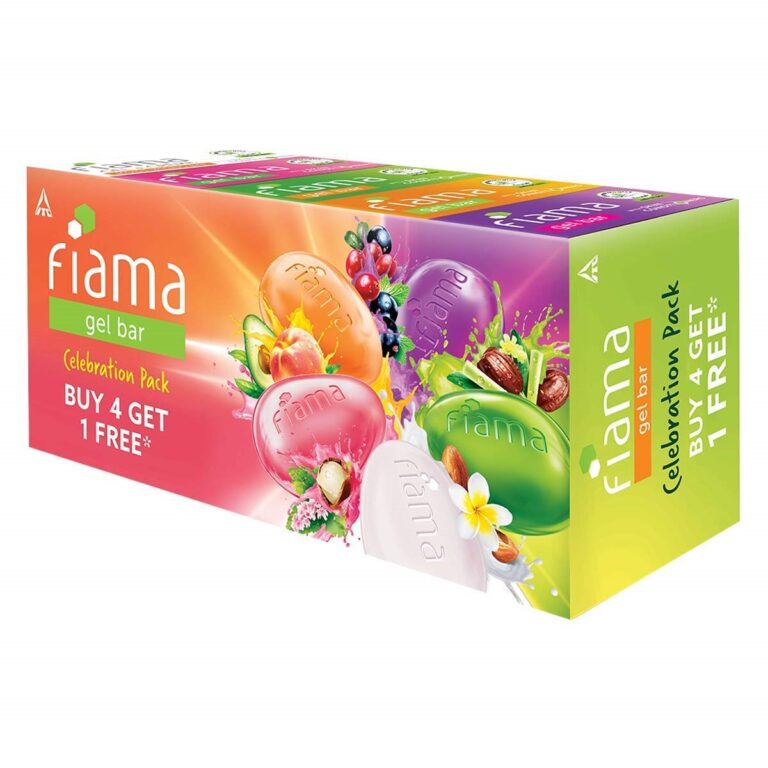 Fiama's Celebration pack includes five different gel bars, each with its own set of ingredients and natural deliciousness to help you relax and unwind.
It's packed with natural goodness for soft, shining skin and a luxurious experience.
With the foamy, fresh, and joyful Fiama Gel Bar, you may wash away the worries of the day.
Bring a smile to your face and prepare to make every bath a highlight of your day.
2. Bombay Shaving Company Shea Butter Moisturizing Bath Soap with Extra Virgin Coconut Oil and honey for dry skin, 125g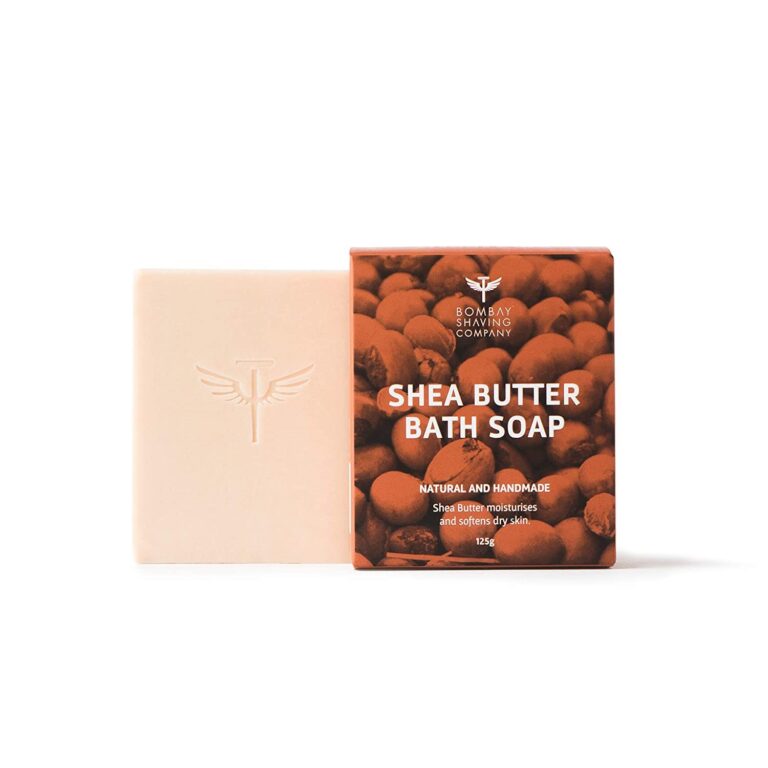 Handmade Deep Cleansing Bath Soap has grown in size and gentleness.
Skin is nourished and softened.
To make your skin even smoother, it's infused with Shea butter and natural Honey.
Long-lasting odour protection with a signature aroma combination
Suitable for both men and women with all skin types, Free of SLS and parabens.
3. NIVEA Soap, Creme Soft, For Hands And Body, 125g (4 Pieces)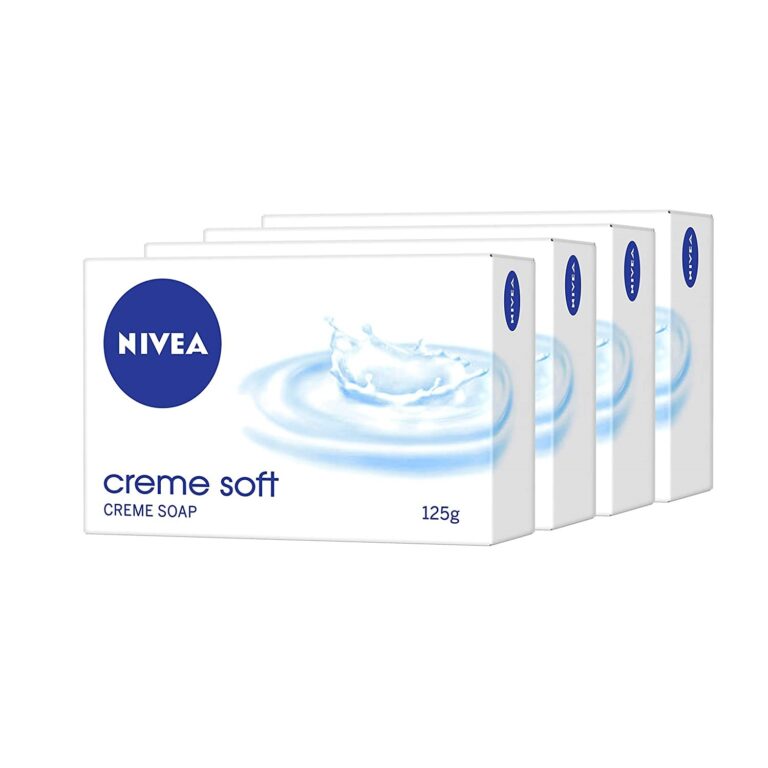 Hand hygiene is crucial in preventing the spread of hazardous bacteria, so wash your hands with Nivea soap for at least 20 seconds on a regular basis.
Nivea soaps are enriched with almond oil to protect your skin's moisture and can be used by the entire family.
Nivea soaps are regarded the best for dry skin, and they work well on both women and men.
4. SebaMed Cleansing Bar Soap-Free for Normal to Oily Skin, 100gm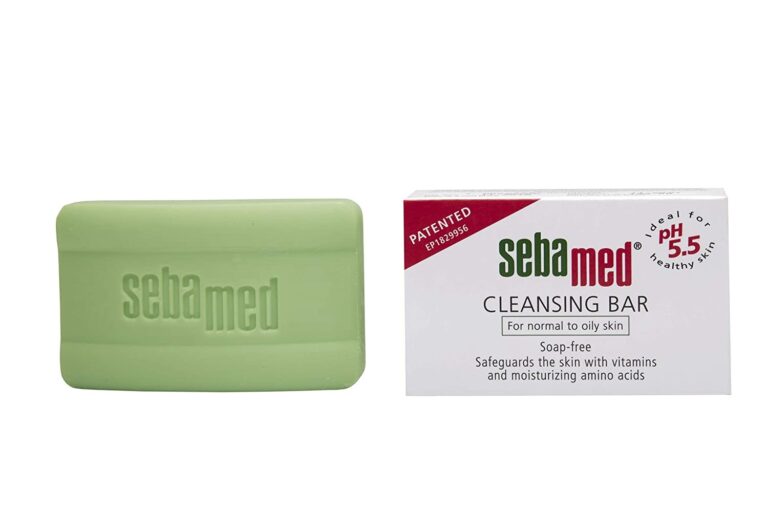 In light kinds of acne, it effectively decreases pimples and blackheads.
Excess sebum is removed with a gentle pore-deep washing.
With a pH of 5.5, it fights the spread of acne-causing germs.
Moisturizing factors found in nature Vitamins, amino acids, and lecithin aid to normalise strained skin.
Free radicals are scavenged by vitamin E.
Skin-related Squalane aids in the preservation of the skin's moisture balance.
It contains no preservatives and works best for oily skins.
5. Lavender Goat Milk Soap Bars – For Eczema, Psoriasis & Dry Sensitive Skin! 100% Natural Handmade Soap. Gentle Baby Soap, Face soap & Body Soap. (Apprx 4 oz bars)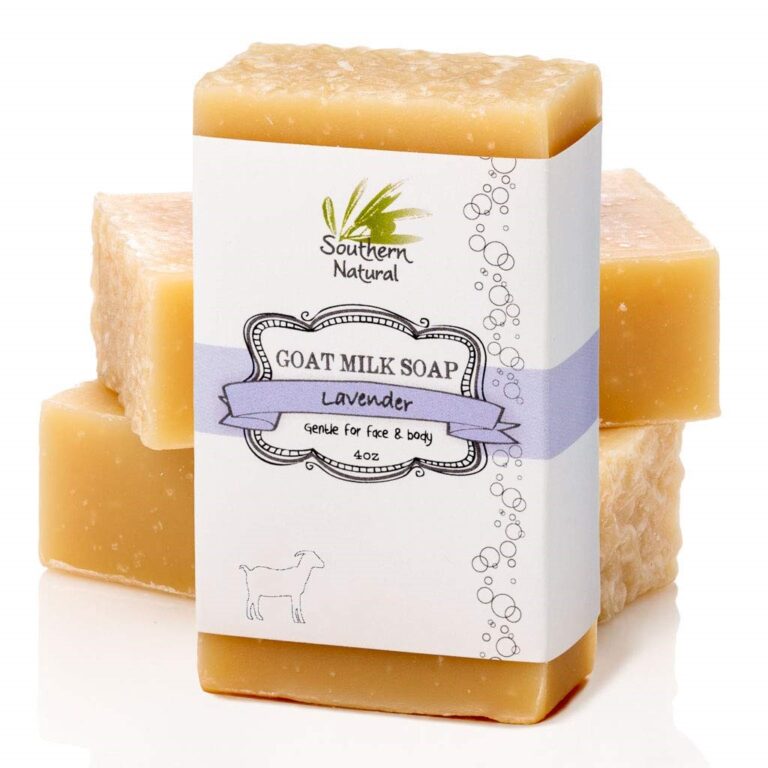 Give this soap a try if you have PSORIASIS, ECZEMA, DRY CRACKED FINGERS, OR ROSACEA! Many of our clients have found that using our soap, which is GREAT FOR DRY SENSITIVE SKIN, has helped them with these difficulties. Our consumers like how thoroughly our soap cleanses their skin without drying it out or making it itchy.
MADE WITH ALL NATURAL INGREDIENTS, LIKE OLIVE OIL, COCONUT OIL, PALM OIL, GOAT'S MILK, AND LAVENDER ESSENTIAL OIL
LONG-LASTING BARS WITH AMAZING LATHER! When compared to conventional soap bars and other organic soaps, our customers say our soap bars stay longer.
ONE HUNDRED PERCENT SATISFACTION GUARANTEE!
It's great for people with sensitive skin.
6. Vaadi Herbals Value Luxurious Saffron Skin Whitening Therapy Soap, 75g (Pack of 3)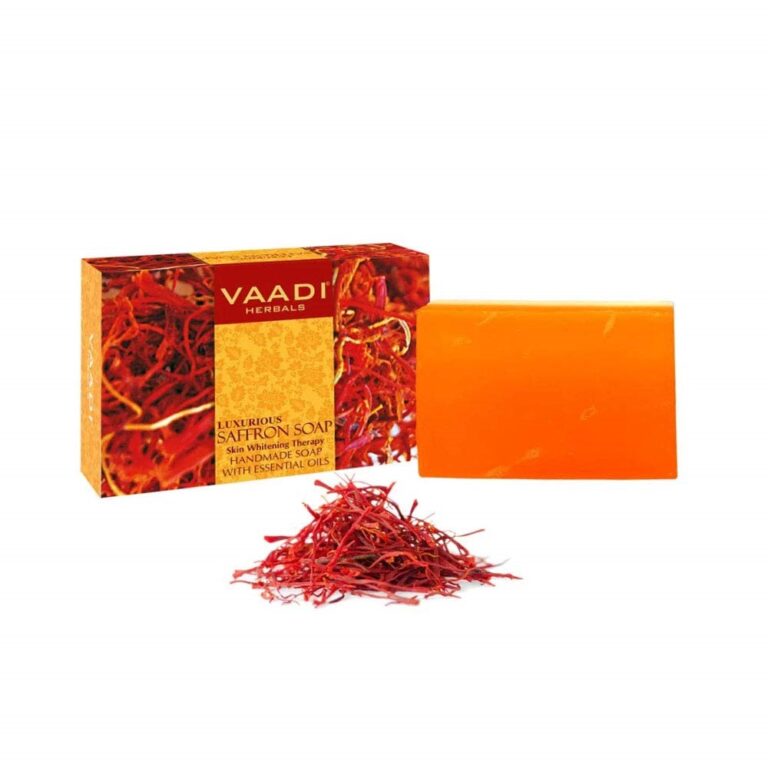 A delicious saffron soap with skin whitening therapy that softens and lightens your skin.
Saffron and goat milk provide a multi-mineral rich substance. While washing deep-pore pollutants, this soap lightens and evens your skin tone.
It softly fades pigmentation marks and imperfections, leaving you with a more even and flawless skin.
All skin types are welcome. Yes, it's organic.
Lather up and apply freely to the skin, then massage softly. Work up a strong lather and allow for 2 minutes before washing for maximum effects, and it may be used by both men and women.
7. Lever Ayush Natural Fairness Saffron Soap, 100 g each (Buy 4 Get 1)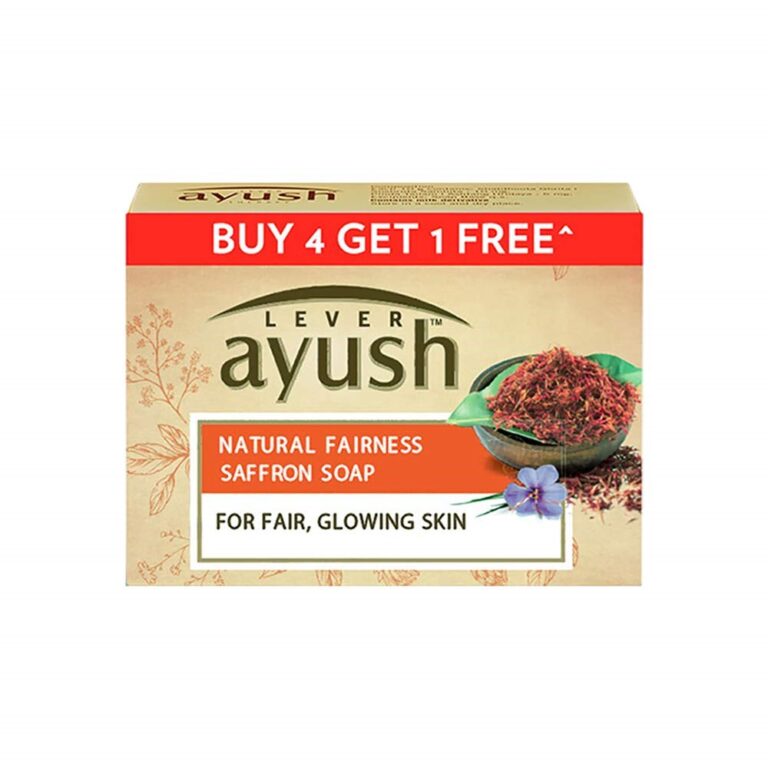 Natural Saffron Soap
It contains the goodness of Saffron (Kesar) & Kumkumadi Tailam
For Fair & Glowing Skin. Organic : No
Saffron (Kesar) is an Ayurvedic herb with great medicinal value known for its brightening and healing properties
Kumkumadi Tailam cures marks, lighten skin colour and improve skin's quality
Kumkumadi Tailam is a unique blend of 16 herbs and oil.
8. Our Earth's Secrets Raw African Black Soap, 3 Lbs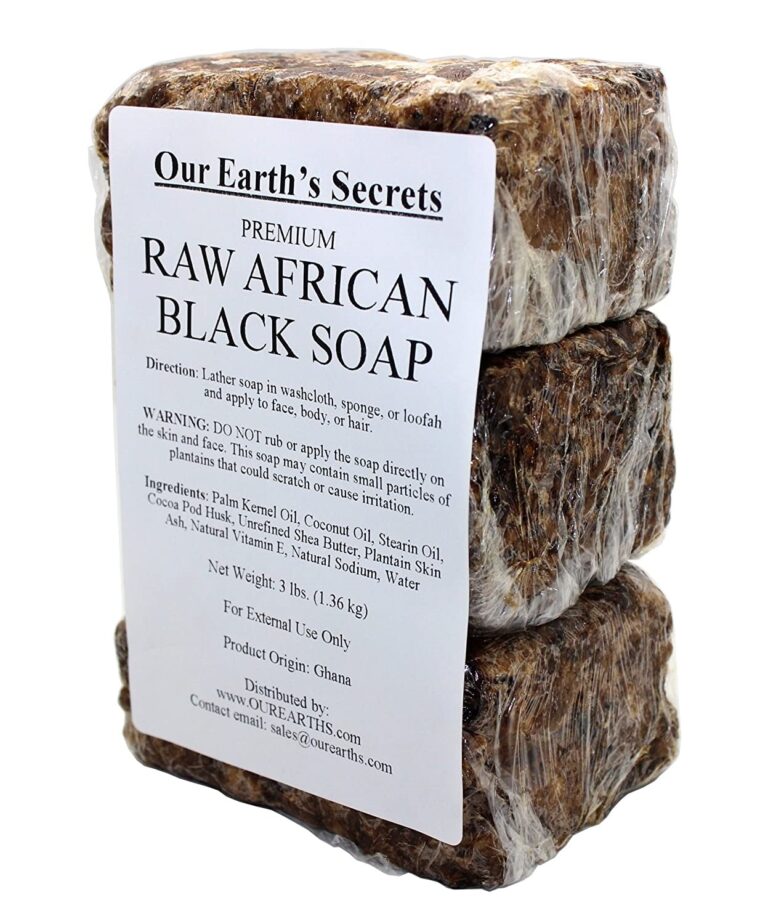 Ghanaian Black Soap – 100% Natural Raw African Black Soap – Premium Product
Premium Raw African Black Soap, 3 lbs. (2721 g)
Ingredients: Palm Kennel Oil, Coconut Oil, Stearin Oil, Cocoa Pod Husk, Shea Butter, Water
Our Earth's Secrets is a trademark of Our Earth's Secrets.
It aids in the reduction of scarring.
Additionally, it aids in the reduction of hyperpigmentation.
9. Pears Pure & Gentle Moisturising Bathing Bar Soap with Glycerine For Golden Glow 125g (Pack of 8)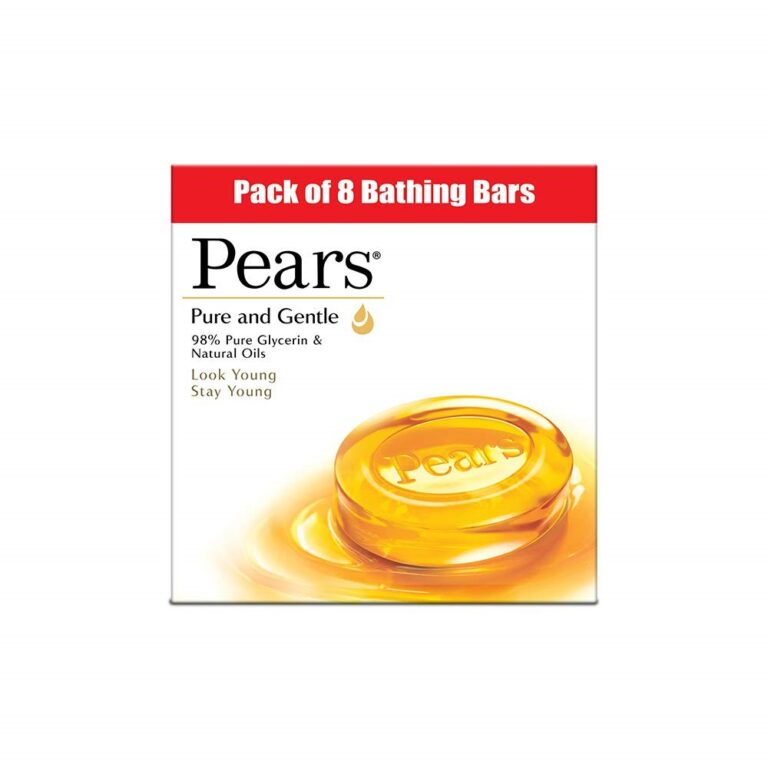 Pears Pure & Gentle Bathing Bar has 100 percent more glycerine than grade 1 soaps, which helps to keep your skin moisturised and soft, smooth, and shining.
Every time you shower, pears gently cleanse for dramatically brighter, radiant skin.
It kills germs and can also be used to cleanse hands.
Pears Pure & Soothing Bathing Bar contains no parabens and is gentle on the skin.
10. Medimix Ayurvedic Classic 18 Herbs Soap, 125 g (4 + 1 Offer Pack)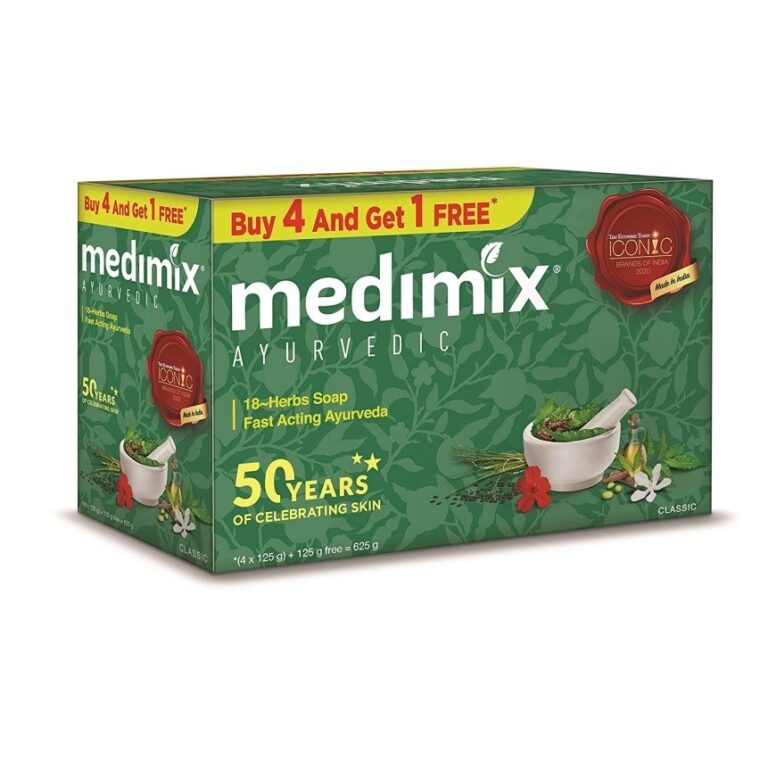 Boys and girls, men and women. All skin types are welcome. Body and face are the application areas. Use on the face, body, and hands on a daily basis.
Make an Ayurvedic beauty regimen out of a regular bath. It defends your skin from pimples, rashes, boils, blemishes, prickly heat, and other skin problems. Removes odour from the body
Improves the appearance of your skin's smoothness. Defends against prickly heat.
Conclusion:
Above mentioned are the best and unisex soaps with different values and benefits follow the tips and guide to buy best soap according to your skin type and skin problem.
Navigate to this page for more details about this new blog.