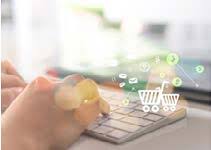 A Special Exercise with Several Advantages
In POUND, students play the drums in time with the music using Ripstix, light-weight drumsticks. Together with the drumming, yoga and Pilates-inspired exercises are performed. What is the outcome? You receive a total-body exercise that incorporates cardio, strength training, and conditioning.
The makers of POUND® assert that you can drum yourself to a stronger and more toned body while burning up to 900 calories or more every hour. The course can also help you get better at:
Rhythm
Coordination
Flexibility,
endurance
musicality (really, really!)
Get Your POT Drummi6.g is a useful exercise method used on POUND. In this fun full-body workout, you create the music rather than listen to it while you work out. combining yoga and pilates-inspired motions with cardio, conditioning, and strength training.POUND is created for all levels of fitness, so there's a little something for everyone. Great setting for letting loose, getting energized, toning up, and rockin' out!
The Advantages-
In Addition to rocking out, It's A Whole Body Workout.
While jamming to your favorite music, you'll burn a tonne of calories, tone and strengthen under-used muscles, and drum your way to a leaner, smaller physique. Your musicality, rhythm, timing, coordination, speed, agility, and all of the other skills will significantly increase.
thinner thighs, a smaller waist, and strengthen connective tissue. Many studies have demonstrated the significant stress-relieving and brain-boosting effects of drumming."The rhythm of drumming pervades the entire brain to improve focus, develop higher-level thinking and decision-making skills, stimulate the immune system, lower blood pressure, and minimize chronic pain, anxiety, and exhaustion," according to a study on the benefits of drumming.
Why It Functions
POUND diverts your attention away from the high intensity and length of your workout and instead directs it to the volume and rhythm. You won't be counting reps or checking your fitness tracker to see the time. You can't resist leaving because of this cunning strategy!
A song's length is meticulously calculated with internal peaks and prolonged during sequences, ensuring that you get the best workout in the shortest amount of time. Songs range from two to four minutes. The wonderful part is that after a 45-minute POUND session, you'll have unknowingly executed up to 15, 000 reps, over 30 extended interval peaks, and over 70 different drumming approaches.
Ripstix 1.2.3 It!
Your sole piece of equipment? Ripstix! It is a lightweight drumstick designed with exercise in mind. Every movement is made heavier by doing so, which throws the body off balance and causes the core to constrict.Only your shoulders are worked; your biceps, forearms, back, and overall level of body instability are not. Do you know what an audio-muscular relationship is? So you can hear what your muscles are doing thanks to these Ripstix.
Best part? 
They can pass through airport security because they are constructed of sturdy plastic and are portable. Thus, you can travel with your Ripstix!
It's a shared endeavor.
Join the team! According to a recent study, 95% of individuals who began a weight-loss program in a structured class continued it. exercising alone? The percentage falls to 75%. Alone workouts may turn out to be a somber event, however, group sessions are wildly fun since they offer a contagious energetic atmosphere. Training with others offers a shared experience, companionship, and incentive. The Virgin Active specialist Cari Hannan says there are various reasons why group exercise is most effective. "An effective class will incorporate essential components to prevent injury, such as adequate warming up and cooling down. We frequently omit those steps when working out alone.
POUND Testimonials that Inspire
The exercise is cathartic, according to Lakeville, Minnesota-based POUND teacher Kara Mallak. Community drumming, or pounding objects to various musical genres, is a fantastic way to exercise your muscles and an even better, healthier way to let out feelings, according to her. "POUND is all about enjoying yourself, connecting with the music, and concentrating on the inner you. The dance moves make logic, feel great in your body, and are a lot of fun. The music energizes you and puts you in the present moment.Also, according to Mallak's students, the class makes them feel joyful and even "a bit powerful." While teaching seven other group training styles, Mallak believes POUND is unique compared to all of the other classes she runs. She says the class leaves you with "a great smile after leaving everything on your mat, a sense of belonging in our tribe, fantastic core, leg, and glute workouts"
Low-impact: 
Ripstix workouts are made to be gentle on your joints, making them an excellent choice for anyone with injuries or persistent pain.
Your coordination and balance will get better: 
Ripstix classes employ drumsticks that demand balance and coordination to use properly. You'll see a considerable improvement in these areas with consistent practice.You'll feel less stressed since drumming has a rhythm that is both calming and stress-relieving. You'll be drumming along to the music in a Ripstix class, which can aid in stress relief and relaxation.You'll experience empowerment since the focus of Ripstix lessons is on pushing yourself to new heights and realizing dreams you never imagined were attainable. You'll feel more powerful, competent, and capable as your training progresses.