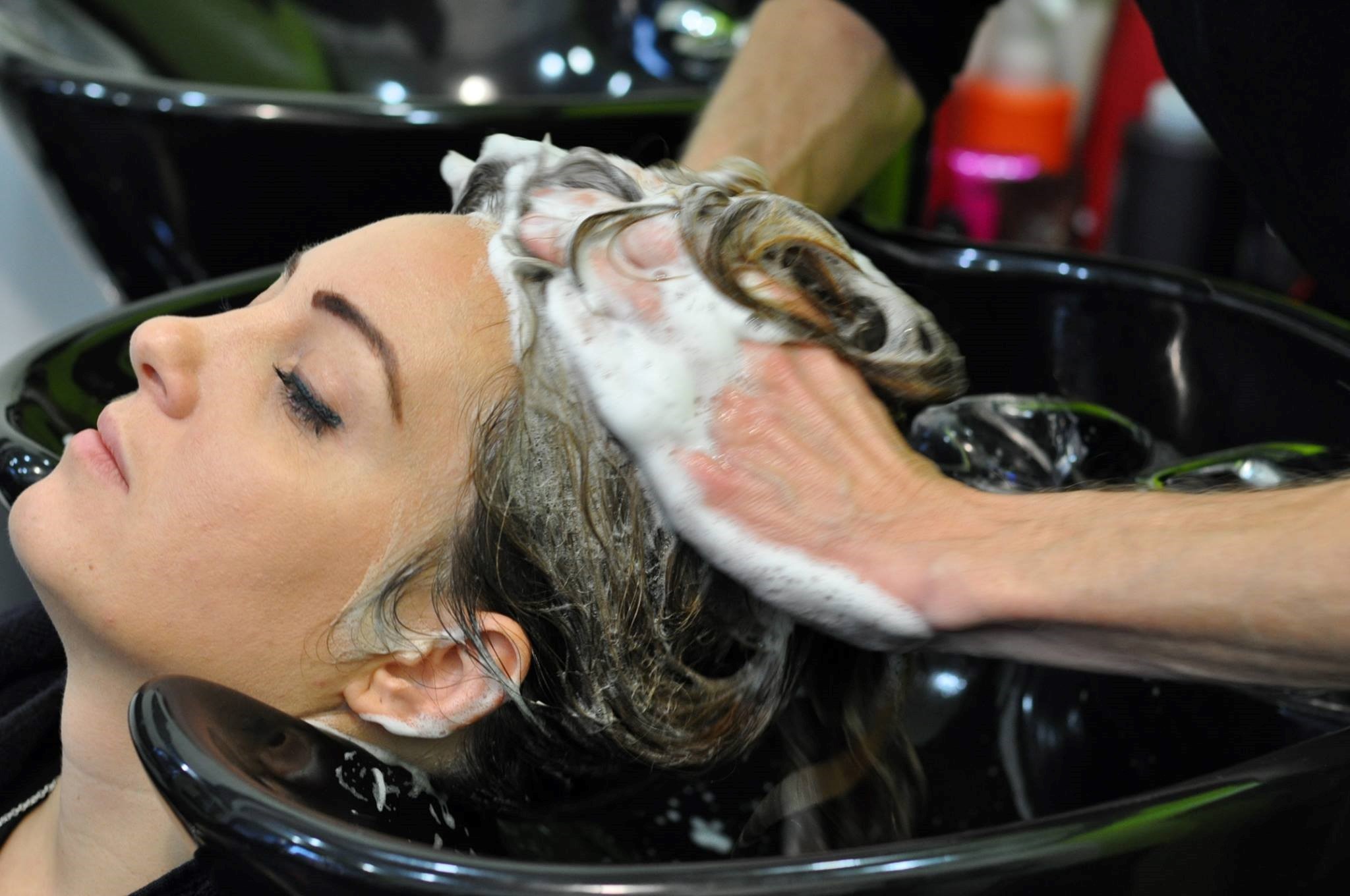 Hair loss is one of the most common problems among Indian men and women. The increase in pollution, toxins, and our fast-paced lifestyles all contribute to exacerbating the situation. There are many shampoos on the marketplace that claim to help hair loss, but the ingredients in these potent concoctions might actually destroy your hair over time. A gentle shampoo is primarily formed out of herbal and natural elements that help to address a variety of hair problems without harming the hair. They also improve the health and lustre of dull hair.
The most prevalent causes of hair loss are a shortage of hair nutrition and maintenance. Whilst genes as well as other changes can cause hair loss, it is more than 70% of the time due to improper hair care. This can include everything from not applying the right hair oil to not brushing your hair thoroughly.
Let's find out 7 Best shampoo for Hair Fall in India that too without chemicals or toxins:
Khadi Natural Ayurvedic Amla and Bhringraj Hair Cleanser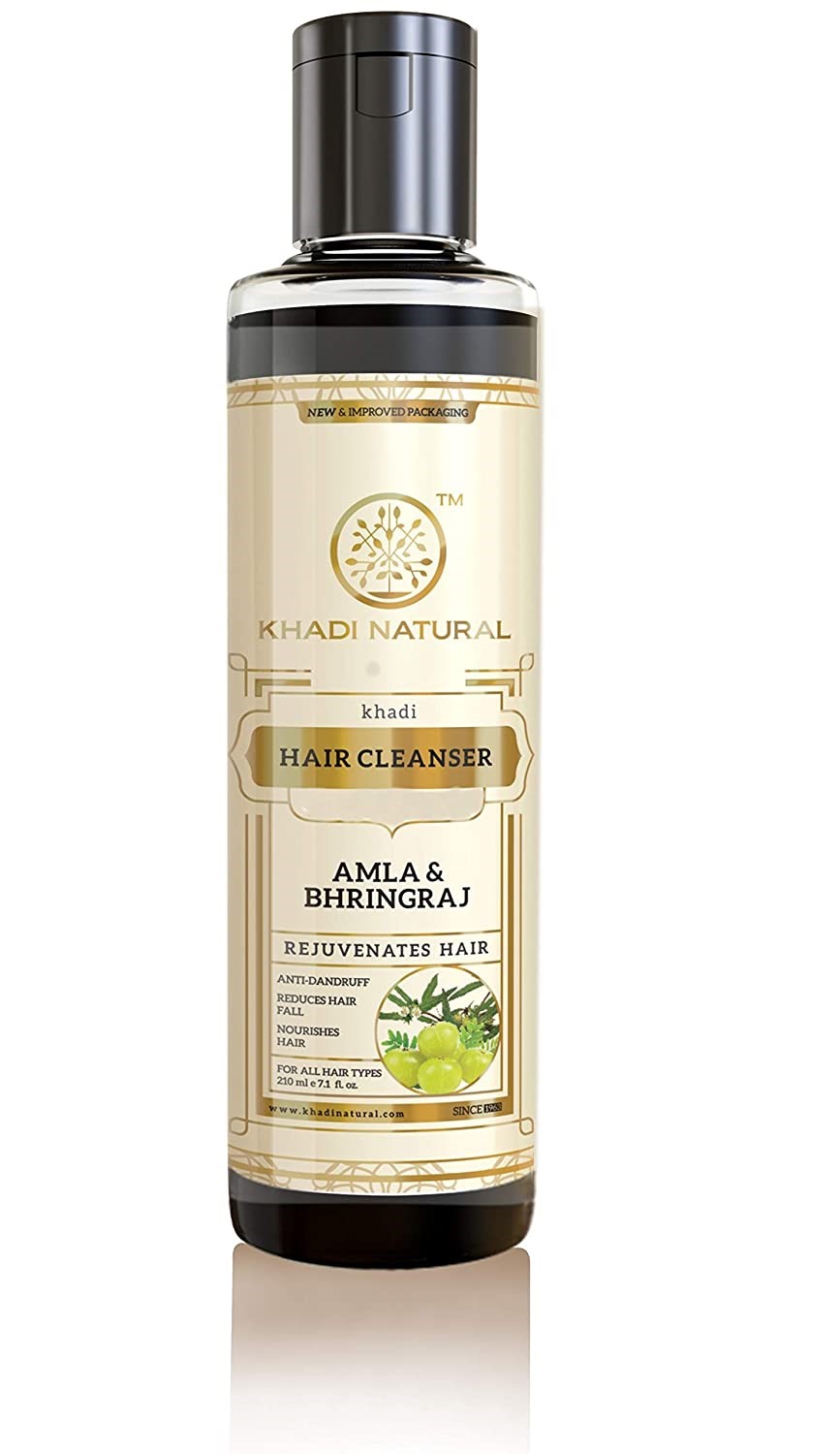 The natural components of amla and brighraj are used in this khadi natural herbal shampoo to fortify the basis and minimize hairfall. It also maintains a healthy scalp and provides excellent hair conditioning. This is among the best washes for oily hair, and it works wonders for hairfall. It comprises ayurvedic components like amla, bhringraj, shikakai, reetha, aloe vera, and honey instead of toxins like paraben and SLS.
It gives hair that is soft and shiny, and with regular use, hair growth can be expected. It definitely enhances the condition of your hair. This shampoo could dry out your hair and isn't ideal if you're seeking for an anti-dandruff shampoo.
Key Features:
Hair fall is reduced, and hair growth is boosted.
Hair is silky and lustrous as a result of this treatment.
Works wonders on greasy hair.
Enhances the appearance of hair
Mamaearth Onion Hair Fall Shampoo for Hair Growth & Hair Fall Control, with Onion Oil & Plant Keratin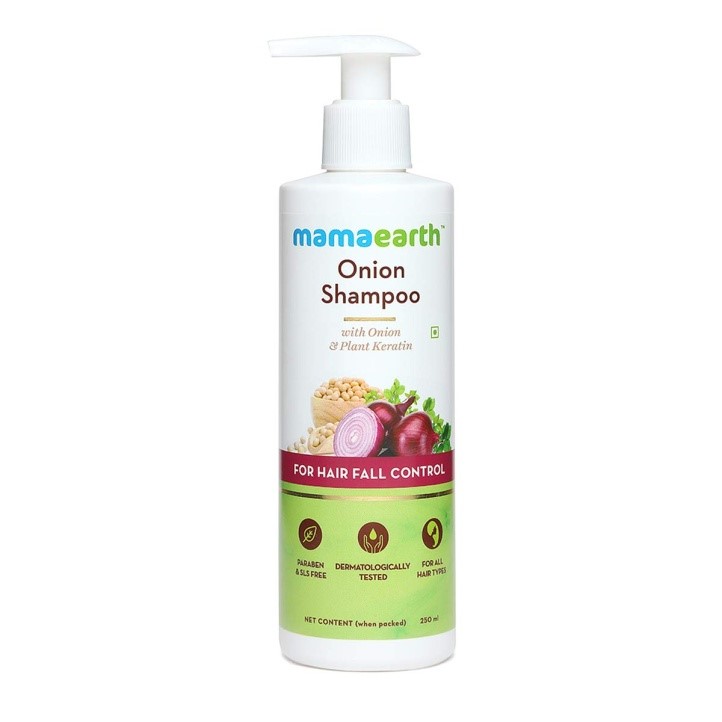 Stress, pollution, and poor lifestyle choices can cause a variety of hair problems, the most frequent of which is hair loss. Mamaearth's Onion Hair Shampoo aids in this fight. Onion oil, which is high in sulphur, potassium, and antioxidants, helps to prevent hair loss and promotes hair growth. Hair is replenished and strengthened by plant keratin, which repairs its natural structure. It smoothes and detangles hair. This Shampoo is devoid of dangerous chemicals and pollutants including Sulfates, Silicones, Parabens, Mineral Oil, and Dyes, making it safe for dyed and chemically treated hair.
Key Features:
Naturally Formulated
Strengthen Hair
Toxin Free
Indulekha Bringha Shampoo, Ayurvedic Medicine For Hair Fall, Free From Parabens, Synthetic Dyes And Synthetic Perfume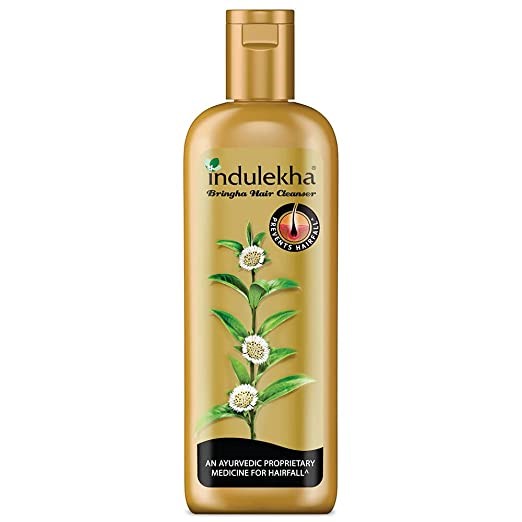 This organic shampoo is an ayurveda proprietary product that works wonders for hair loss.
This ayurvedic shampoo is among the powerful organic shampoos in India for minimizing hair fall. This gentle shampoo is ideal for all hair textures and efficiently cleans the scalp. It features a gel-based composition that works wonders on colored hair.
Key Features:
Among the best shampoos for preventing hair loss.
This product is suitable for all hair types.
There are 9 bringha extracts in this product.
No scent and no artificial colour in this mild shampoo.
Formula with a gel basis
WOW Apple Cider Vinegar No Parabens & Sulphate Shampoo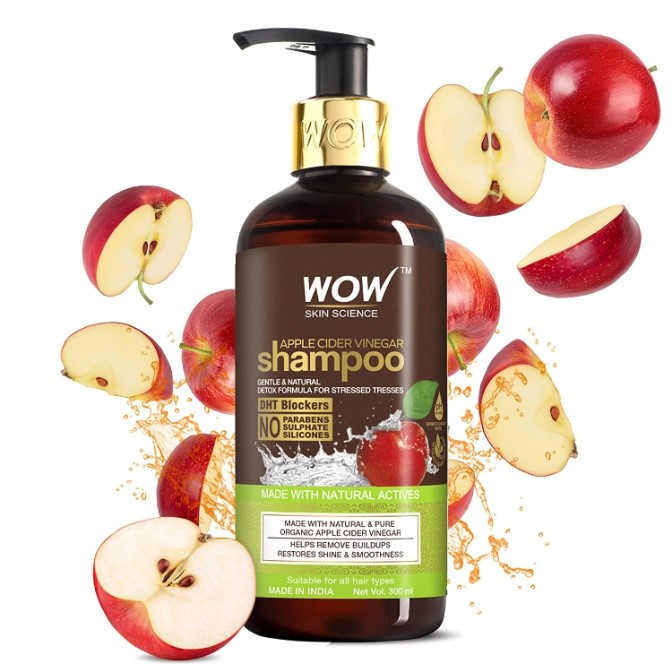 The best-kept medieval skin-and-hair-care secret, utilised for centuries. Fresh – Chemical & SLS Free; Sulphate Free; Paraben Free – Concentrated all Natural Apple Cider Vinegar Suitable for both men and women. Apple cider vinegar promotes healthy hair development by retaining moisture and preventing split ends.
Apple cider vinegar has antimicrobial and antifungal characteristics that can assist with dandruff, itchy, and dry scalp by gradually unclogging the crusts that form surrounding follicles. Apple cider vinegar helps maintain the pH of the hair and scalp, increasing flow to the hair follicles and thereby strengthening the hair roots.
Key Features:
·        Prevents split ends by retaining moisture.
·        Properties that are antibacterial and antifungal
·        Follicle crusts are unclogged.
·        With an apple scent
StBotanica Biotin & Collagen Volumizing Hair Shampoo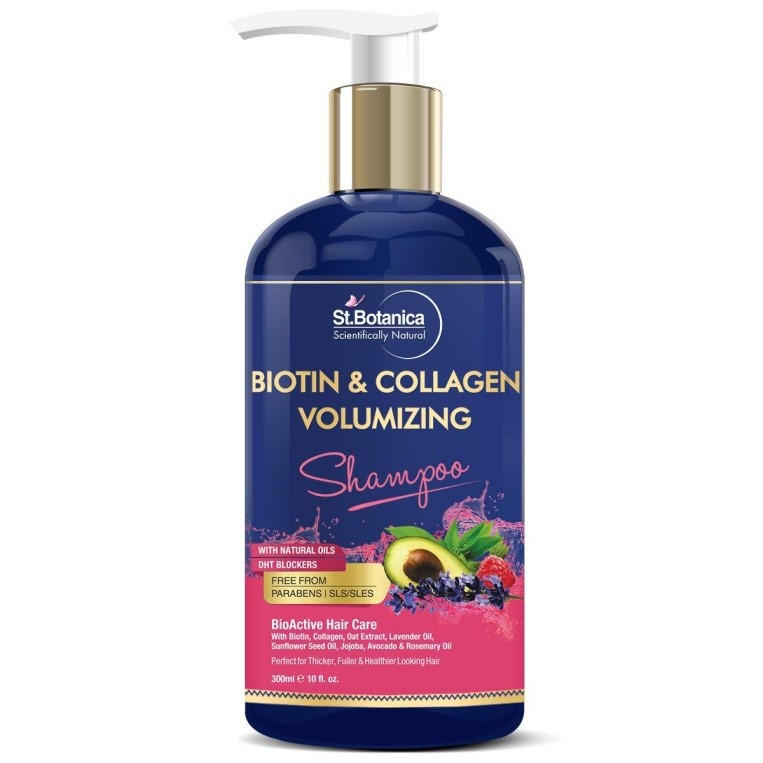 Hydrolyzed Collagen, Lavender Essential Oil, Silk Protein, Vitamin B5, Aloe Vera Extract, and other nutrient-rich botanical s are used in the formulation of this natural shampoo.
This SLS-free shampoo employs premium components and no chemicals to rejuvenate and refresh your hair's quality. It's one of the greatest natural shampoos, despite its youth.
Key Features:
·        Natural sulfate-free shampoo for thinning hair
·        Enhances hair elasticity and resistance to breakage
·        Shampoo without parabens.
Organix OGX Shampoo, Ever Straight Brazilian Keratin Therapy
This mixture is jam-packed with hair-loving ingredients. This shampoo is infused with coconut oil, keratinocytes, avocado oil, and cocoa butter from one super wash to make hair extra happy. It's great to have only one unusual ingredient, but four can do so much more. These unique components work together in this proprietary blend of coconut oils, keratin proteins, avocado oil, and cocoa butter to help infuse fresh vitality to your hair.
Key Features:
·        It's ideal for dry hair.
·        Pleasant odour
·        Longlasting
·        Hair gets moisturised and smoothed.
·        Free of sulphates and sodium chloride
Forest Essentials Moisture Replenishing Bath and Shower Oil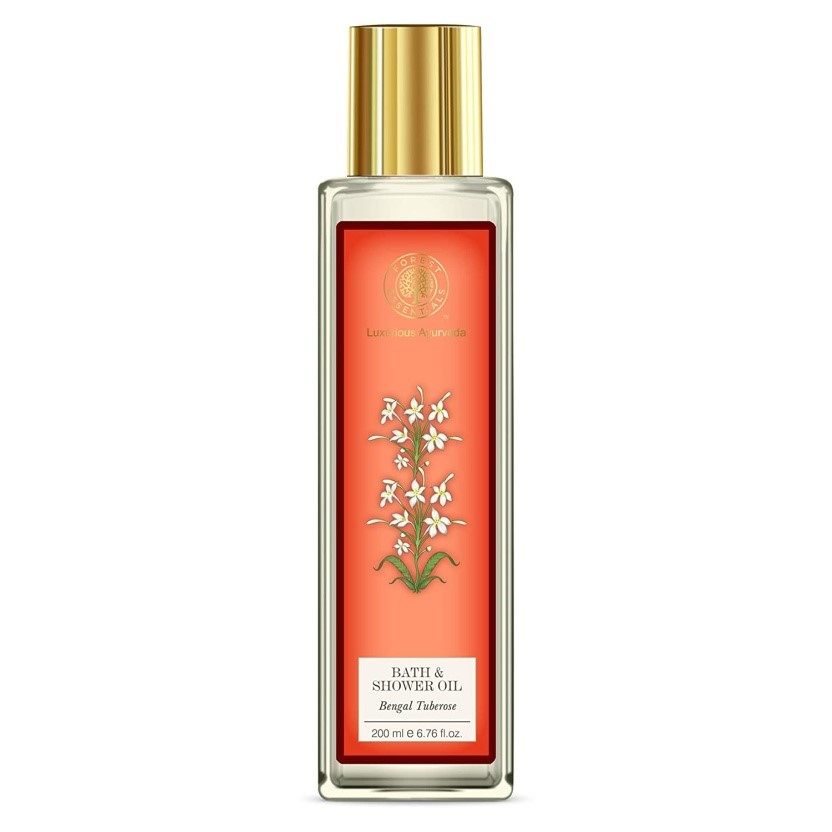 Reetha, henna, shikakai fruit, vanilla extract, and raw honey make up this chemical-free shampoo from another one of India's greatest organic companies. This organic shampoo from Forest Essentials focuses on natural hair washing, hydration, and softness.
If you really want to experience a chemical-free shampoo, this is without an undoubtedly one of the greatest organic shampoos for cleaning. It is, however, on the pricey side when contrasted to other cleansers.
Key Features:
·        A calming scent
·        Shampoo without SLS
·        Frizziness is reduced.
·        Shampoo without parabens