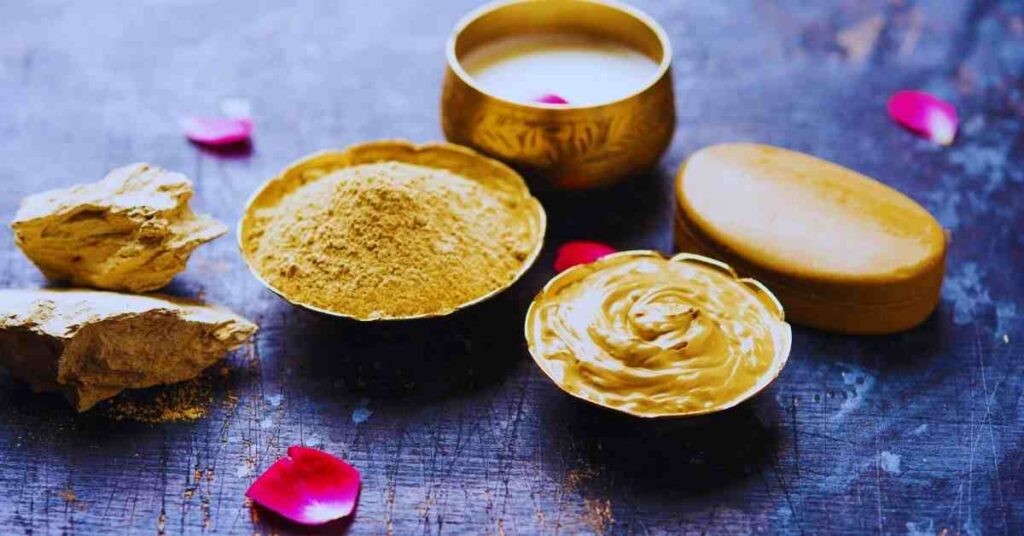 The absorbing clay known as Multani mitti also called fuller's earth have been used to remove oil, grime, and grime from woollen garments. 'Fulling' is the term for this procedure. This clay is very important in skincare.
This gives skin a delicate, toned appearance. Multani mitti is an organic cleanser, exfoliant, acne buster, sebum controller, and skin rejuvenator that improves our skin. This is why, along with other key skin care products, it is an important part of your skin care regimen.
As their children grow older, you'll commonly witness Indian women telling their kids how to get skincare goods in the home. Their early impact of natural components had a significant impact on them. Multani Mitti is among the most often used home treatments. Clay is well-known in Indigenous society, it being used for generations to heal blemishes, marks, and acne.
Multani mitti is amongst the most commonly used components in the beauty business, and you can readily find it at any beauty store. Multani mitti effectively removes pollutants and oiliness from the face, which is among the factors it was given the moniker fuller's earth.
Multani Mitti is a wonderful cleanser and exfoliant for the skin. Active substances absorb oil, grime, sweat, and pollutants, keeps the skin fresh and smooth. Multani Mitti controls oil production on the face by eliminating excess oil and grease, lowering acne, particularly among young people. It relieves skin redness and inflammation thanks to its anti-inflammatory and antibacterial qualities.
It was frequently used as a Spot Treatment to relieve and calm severe acne. Multani Mitti is a cooling ingredient in addition to calming rashes, sun damage, and allergies.
Lets have a look at 5 benefits of Multani mitti :-
Tightens Open Pores
Blackheads, clogged pores, and acne thrive in an environment where pores are expanded and open. Because it can cause these issues if it becomes clogged. Multani mitti has a remarkable ability to tighten and reduce open pores. This also helps to avoid the onset of other skin problems. With regular usage of this clay, your skin will feel softer and more easy.
Multani mitti's components work together to give skin a smooth, even-toned, and brightened appearance. You could use these in a variety of skin care products to achieve your ideal complexion. Let's have a look at these fuller's earth cures.
Multani Mitti Oil-Removing
Multani mitti's excellent absorption properties making it an excellent supplement for persons who struggle from extreme oily skin. Extra oiliness can be removed with multani mitti clay mask, but it's best if it's mixed with light fluids like roses water or rice water. Multani mitti is indeed effective at removing dead skin cells. If you've ever used multani mitti face masks, you'll know how silky soft your skin feels afterwards.
Acne can be reduced 
The adsorbing and astringent characteristics of Multani mitti may aid in acne reduction. This could be accomplished by reducing irritation and soaking excess oil and sebaceous in the impacted regions.
Multani mitti is also considered to decrease freckles, heal sunburns, and promote blood flow, in addition to these advantages.
Multani mitti is a face pack that enhances your complexion
Deep cleansing is necessary for achieving a radiant complexion. Each day, you are subjected to dust, contaminants, and toxins, which can cause your skin to appear dull. Furthermore, it hastens the skin's effects of aging and develops fine lines and wrinkles.
If you're looking for a solution to get rid of these toxins from your skin, you've come to the right place. Multani Mitti helps to remove impurities from the innermost layers of the skin in order to deep cleanse it.
Gives your skin a healthy glow
Multani mitti face pack contributes to the improvement of skin health and makes it glow brightly. It unclogs your pores, allowing your skin to breathe and absorb more oxygen, resulting in better blood circulation. 1 teaspoon multani mitti, 1 teaspoon tomato juice, 1 teaspoon turmeric powder, and 1 teaspoon sandalwood powder are combined in a bowl. On your skin, put a smooth paste and keep it on for 10 minutes. It should be washed off with water and patted dry. Sandalwood, turmeric, and multani mitti might cause your skin to become dry, so remember to moisturise. To get the best results, repeat this step twice.