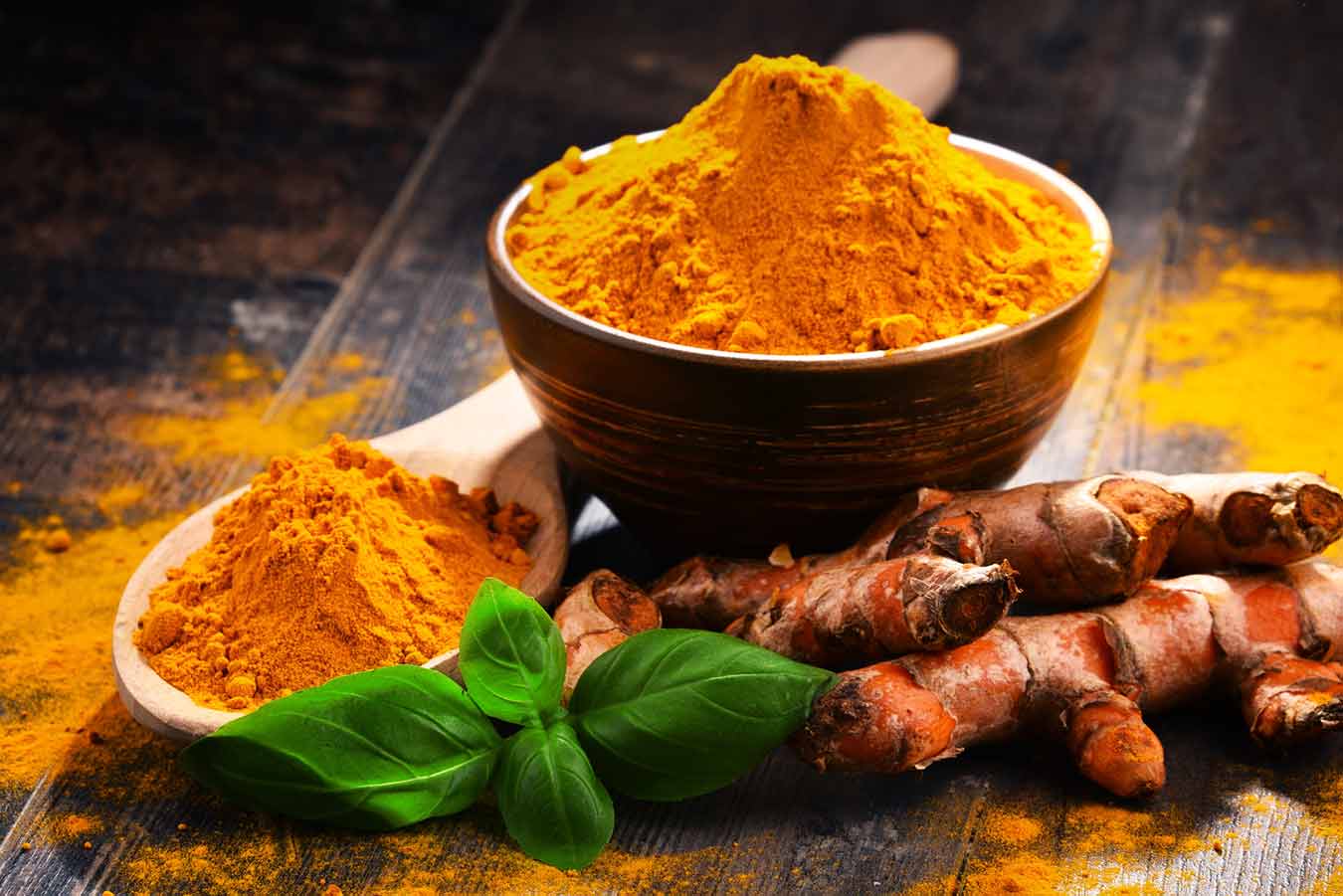 Turmeric, a beloved cousin of ginger, is a root with numerous use in our kitchens and lives. Turmeric has a distinct earthy flavor with a touch of lemony bitterness and the numbing punch of pepper. It is bright orange-yellow in colour and has a powerful scent. It is a staple in all Indian cooking, with its major ingredient curcumin providing a wonderful yellow hue to the exquisite meals, a staining property that can often work against us (hint: stained nails after devouring some delicious curry). Haldi, dubbed "the most powerful spice of all," is every Indian household's go-to remedy for a multitude of health issues. Its amazing list of healing capabilities includes antioxidant, anti-viral, anti-bacterial, anti-fungal, anti-carcinogenic, anti-mutagenic, and anti-inflammatory properties – that should be enough to make you look up and reconsider its use in your meals! This spice has been used for a thousand years in India and China, with some traditions claiming that it was utilised ten thousand years ago when Lord Rama roamed the Earth. Its use has long been incorporated in traditional Ayurvedic medicine and has been noted to enhance the overall health of the body; as a result, its use has expanded in the Western world as well.
Turmeric Can Help With Arthritis Pain 
Turmeric's anti-inflammatory qualities have proven to be beneficial in the treatment of osteoarthritis and rheumatoid arthritis. The antioxidant also eliminates free radicals in the body, which cause cell damage. Anyone suffering from the illness should consume the spice on a daily basis to relieve mild joint pains and inflammation, though it should be noted that it is not a replacement for medication.
Turmeric Is Beneficial to Your Brain
Another powerful molecule found in turmeric that has not received as much attention as curcumin is aromatic turmerone, also known as ar-turmerone. According to research, this substance increases brain stem cell repair – the same stem cells that can aid in the recovery from neurodegenerative disorders like stroke and Alzheimer's. Curcumin may also assist boost cognition in Alzheimer's patients, according to research.
Turmeric Promotes Digestion
Turmeric, when ingested uncooked, can aid in the management of digestive issues. The spice's main components stimulate the gallbladder to create bile, making the digestive tract more efficient right away. It is also proven to alleviate bloating and gas problems.
Turmeric Has Anti-Inflammatory Properties
Remember how turmeric was every grandmother's go-to remedy for any cut, burn, or infection? It is an efficient disinfectant due to its natural antiseptic and antibacterial characteristics. To help the damaged region recover faster, sprinkle the powder on it. Instead of popping a pill, try this super spice the next time you have an upset stomach or heartburn.
Diabetes and Turmeric
Curcumin's anti-inflammatory and antioxidant capabilities have been shown to postpone the onset of Type 2 Diabetes in persons with pre-diabetes. It also helps to control insulin levels and improves the effectiveness of diabetes treatments. However, before mixing it with strong medication, ask a health expert.
Turmeric Aids in Immune Boosting
Lipopolysaccharide – An anti-bacterial, anti-viral, and anti-fungal compound found in turmeric that helps stimulate the human immune system. Take a teaspoon of the spice powder in a glass of warm milk on a regular basis to minimise your chances of getting the flu.
Turmeric Aids Liver Detox
Turmeric has been shown to enhance the production of important enzymes in the liver that purify our blood by breaking down and decreasing toxins. Turmeric also helps to promote liver health by boosting blood circulation.
Acne Treatment Gel
Turmeric is also extremely beneficial to the skin and can be used to treat acne. Mix 1/3 tsp turmeric with an equal amount of honey (you can increase the amount by keeping the proportion same). Apply the paste to your acne and let it dry. Rinse it thoroughly and pat it dry.
Detox Drink Every Day
Turmeric is recognised for its detoxifying effects and can leave you feeling relaxed if consumed on a daily basis. To make a simple daily detox turmeric recipe, combine 1/3 spoonful turmeric, honey (to taste), and 1 tablespoon lemon juice in lukewarm water. Take it on an empty stomach every morning.
Important Tips for Storing Turmeric
Fresh, unpeeled turmeric should be stored in the refrigerator in a plastic, airtight bag for about two to three weeks. You can also cut it into multiple one-time-use pieces and freeze them for up to two months, ensuring sure it is securely wrapped to avoid drying out. If you buy turmeric powder, make sure it is pure organic turmeric powder and store it in an airtight container.
Simple Ways to Use Turmeric
Turmeric has already found a plethora of applications in Indian cuisine. Given the numerous health benefits it provides, this potent spice can be added to a variety of foods to continue increasing the quality of our lives. Turmeric powder can be used in curries, smoothies, warm milk, salads, stir-fried foods, and just much anything else you can think of. While turmeric supplements are available in pill form, fresh turmeric is thought to be the most beneficial.