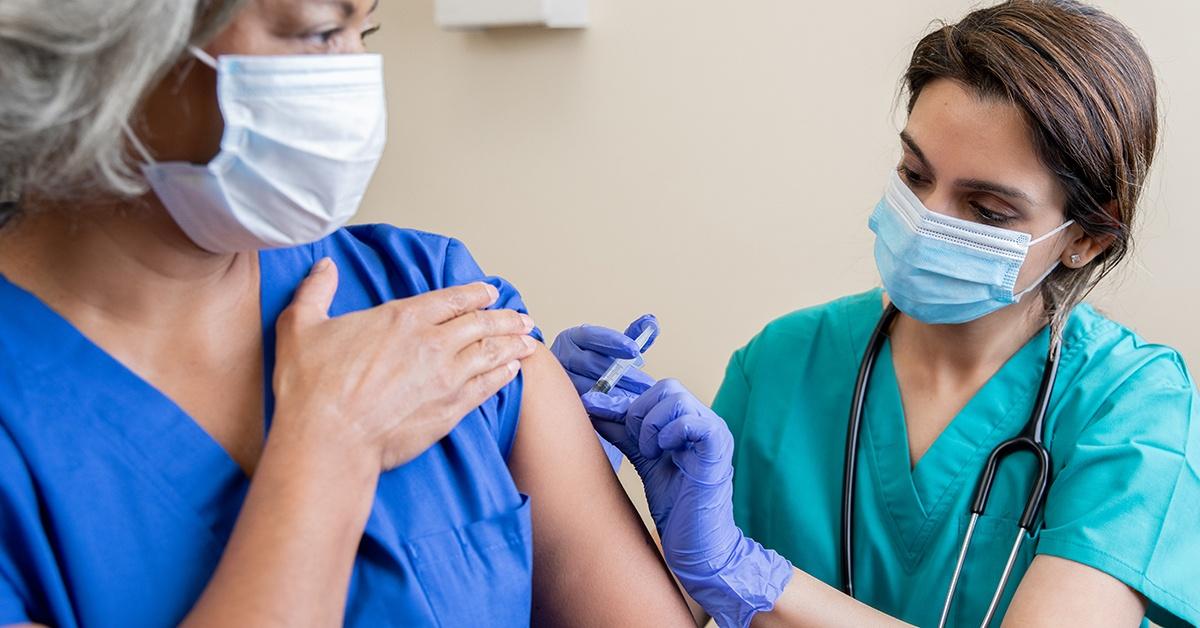 Authorities and medicine companies have also advised that the protections offered by being completely vaccinated may not be enough to prevent certain vulnerable populations from the omicron strain, heightening fears of what infections would look like in people who have low immune systems.
According to analysts, India will undoubtedly require a booster dose in the future. The government, on the other hand, has stated that the need for the third vaccine shot is being carefully monitored.
The transmission of the Omicron variant of COVID-19 has resulted in a dramatic increase in daily coronavirus cases. As a result, India has started giving a 'precautionary dosage' or booster dose of COVID-19 vaccinations to healthcare and frontline workers, as well as persons over 60 with co-morbidities.  The dose is given 9 months/39 weeks after the second dose of COVID Vaccine is completed, according to the updated guidelines. Fever, muscle pains, headache, and pain/swelling at the injection site are reported to be comparable to the prior two doses.
Any odd side effects or symptoms that last longer than a few days must be reported right away. In contrast to other countries, individuals are required to receive the same vaccine as previous doses, with no mixing and matching permitted. People who have received two doses of Covishield, for example, should have the COVISHIELD booster shot, whereas those who have received COVAXIN should get the COVAXIN booster shot.
What is the dose of COVID booster?
The COVID booster dosage is simply another dose of the vaccination. When immunity to a disease begins to wane, such as in the case of Measles or Rubella vaccine, a booster dosage is routinely given. The COVID-19 vaccine primes the body before boosting the immune system with the second dosage. Memory cells that recall the virus are produced in both doses, and they can help if the virus re-infects the body. With a second dose, they are created in greater numbers and aid in the fight against infection, even when antibody levels decline over time. When these memory cells are challenged with a COVID booster vaccine dosage, they will trigger a more robust immune response: more antibodies will be generated, and these antibodies will have affinity maturation, which means they will attach more eagerly and with greater efficacy.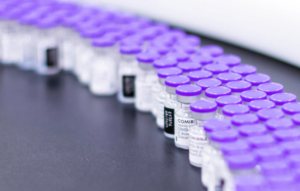 The decision to take the COVID booster dose has been debated from the beginning of immunization campaigns around the world. For a few months, a few countries have been delivering COVID booster dosages to specific groups of their population.
Booster doses should be given to organ transplant recipients or individuals with impaired immune systems, according to the CDC.
This is because, in comparison to the general population, their response to the first doses is lower. Despite receiving two doses of vaccination, one study found that these patients have a higher rate of infections (breakthrough infections) after immunization.
Booster shots are the same immunizations that are given to people who are infected with COVID-19. Booster shots can help to boost the waning immune system because antibody levels drop after 6 months of vaccination. Immunity can be increased by up to tenfold when people are given mRNA booster shots, according to research. To protect yourself from Delta or any other highly contagious COVID variant, you'll need a lot of antibodies.
The CDC recommends booster doses for people who are moderately to severely immune compromised, including:-
If undergoing treatment for blood cancer.
Taking immunosuppressive drugs after an organ transplant
Have you had a stem cell transplant or been on immunosuppressive medication in the last two years?
The immune system is somewhat to severely harmed as a result of genetic diseases.
HIV infection that has progressed to an advanced stage or that has not been treated.
On a high dose of corticosteroids, which suppresses the immune system
Guidelines
For the precautionary dosage, there would be no mixing and matching of vaccines. The vaccine administered to the recipients would be the same as their previous two vaccinations. CoWIN will send reminder messages to all those who are eligible for this dose, and it will be noted in the digital vaccination certificate after the shot is administered. At the time of administration of the precautionary dosage of vaccine, those aged 60 and up with comorbidities will not be required to present or submit any certification from a doctor.
How do I sign up for a preventative dose online?
On the Cowing site, online appointments for prophylactic doses began. There is also the option of scheduling an appointment on-site.
With their current Co-WIN account, any elderly persons aged 60 and up with comorbidities will be eligible to acquire the precaution dose.
Beneficiaries can register ahead of time, on-site, or via the Co-WIN Facilitated Cohort Registration process.
The date of administration of the second dose, as recorded in the Co-WIN system, will determine eligibility.
Aadhaar will be used for verification.
Indian experts on Covid-19 booster dose
Dr. Subhash Salunkhe recently brought up the issue of booster shots at a National COVID Task Force meeting.
The argument over boosters arose from concerns about the immunizations' efficacy against the disease.
A number of published studies suggest that the vaccines' protection against infection, with or without symptoms — Covishield, Covaxin, Pfizer, Moderna has deteriorated.
A study conducted in England looked at how effective the immunizations were against the delta variation over time. It was discovered that two weeks after the second dosage, the Pfizer-BioNTech vaccine is about 90% effective at preventing symptomatic illness, but after five months, it is only 70% effective. According to the same study, the Moderna vaccine's protection diminishes over time.
Several specialists have been encouraged by these research to discuss the topic of a booster injection. On the other hand, there are differing viewpoints on the subject.
The West Bengal Doctors Forum wrote to Union Health Minister Mansukh Mandaviya in early November, urging him to implement a COVID-19 booster immunization campaign "as soon as feasible" for all healthcare workers (HCW) and frontline workers (FLW).
A booster dose would be a "effective approach" to prevent Covid infection "by preserving vaccination efficacy," according to the organization.
Dr Krishna Ella, the chairman of Bharat Biotech, had similar concerns. A booster dosage would be ideal six months after receiving the second dose of the anti-Covid-19 vaccination, according to the maker of India's Covaxin, who claimed as late as November 11 that a booster dose would be ideal at six months after receiving the second dose of the anti-Covid-19 vaccine.
The Indian Council of Medical Research holds a different viewpoint (ICMR). In September, ICMR Director-General Balram Bhargava stated that the vaccine campaign should focus on providing two doses to all eligible groups rather than booster doses.
Similarly, a doctor from the All India Institute Of Medical Science told the Hindustan Times that India can't afford to give booster doses because only approximately 35% of the population has been properly vaccinated against COVID-19.