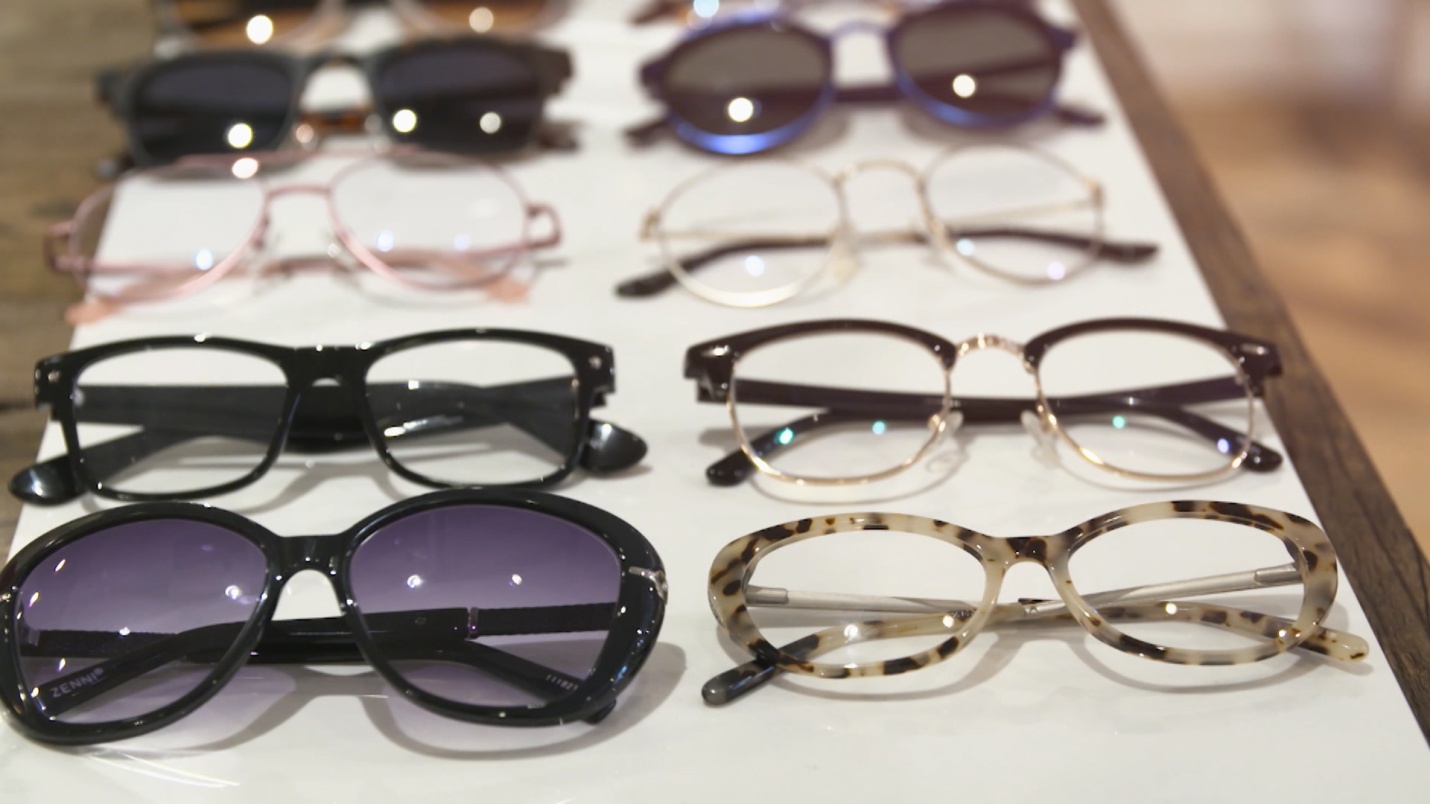 Zenni opticals made it possible for individuals to find fashionable, high-quality spectacles at a reasonable price. Prescription glasses wearers now have the option of purchasing various pairs to complement different clothes or occasions. Gone are the days when you had to wear the same pair of spectacles for a year or more years since the frame was so expensive. Zenni Optical is a web eyewear retailer that has been providing high-quality prescribed eyeglasses at affordable costs for nearly two decades. Continue reading to learn more about Zenni Optical and determine if they are the correct prescription eyewear source for you.
Zenni Opticals, based in the San Francisco area, was started in 2003 to provide inexpensive, fashionable glasses online. Zenni Optical's creators aimed to make ordering glasses online as simple as possible while delivering exceptional optical lenses and outstanding customer service.
Zenni offers a wide range of prescription glasses, blue-light glasses, and sunglasses with various lens options. Zenni eyeglasses can be ordered by selecting frames, lenses, and add-ons from the website of company. Your glasses are built to order in the Zenni Optical facility after you place your order. In around two weeks, the glasses will be mailed directly from the factory to you.
How Zenni Optical is so cheap how does it works?
According to the firm, when you place your order, it runs directly to the factory, where all of the frameworks and lenses are manufactured. Using the pupillary range and prescription details you specified, the lenses are cut and mounted to your frames.
As per the corporation, their quality control department inspects each pair of glasses for flaws before shipping them to you.
Zenni Optical operates under a direct-to-consumer business model. This eliminates the need for Zenni to worry about storefront overhead and minimises the amount of money spent on warehousing fees.
They have their manufacturing plant. Zenni does not need to transmit prescription lenses to a third party for processing. Manufacturing costs are also cut significantly—not entirely, but enough to pass the savings on to customers.
There are no licence costs to pay. They don't have to worry about pricey licence costs because they make their lenses and frames.
Zenni Optical manufactures its products in China. This also aids in cost-cutting. Remember that 90% of all glasses are made in China, thus the quality will be comparable to name brands. You can receive a refund once they analyse the glasses if they contain flaws.
How to order from Zenni opticals?
The process of buying glasses from Zenni is quite simple and uncomplicated. The first step is to choose and select the frame you wish to use. Zenni frames begin at $7 and they have a big assortment for you to choose from. The frames are all created and built in-house and are available in a range of materials, colours, and designs.
Zenni's website makes the whole process a little easier by offering a filter that you can use to select things like colour, shape, materials, and size to narrow down the options to elements you want while excluding aspects you don't.
Zenni Optical has a 30-day return policy, but keep in mind that it only provides a one-time-use 100% store credit (excluding shipping) or a 50% refund (excluding shipping). Within 30 days of receiving your glasses, contact customer support for a return approval number. Zenni does not provide any type of repair service.
Why choose Zenni Opticals?
In today's congested market, it's challenging for eyeglasses companies to stand out. Zenni Optical, on the other hand, succeeds in doing so. They begin by offering a large assortment of eyewear for men, women, and children. This assures that the company sells glasses to suit every customer's preferences, including single vision, advanced lenses, and bifocals!
Zenni Optical's prices are what set them apart. With such inexpensive pricing, you can afford to buy a few pairs and switch them around depending on your wardrobe, mood, or visual requirements.
Zenni Optical recognises that some customers are apprehensive to purchase glasses online. It is for this reason that they developed their 3D virtual try-on tool. It allows you to make a video of yourself and post it to your Zenni Optical account. After that, you can virtually try on the glasses you prefer to obtain a full 360-degree perspective of how you'll seem wearing them.
Consumers who don't want to post videos of themselves to the Zenni Optical website may choose the company's simpler 2D virtual try-on option. You'll be able to view how you look in a pair of Zenni glasses before you buy them in any case. Purchasing from Zenni Optical is thus a low-risk proposition.
You might assume that Zenni Optical's items are of poorer quality because of their inexpensive costs. That, nevertheless, is not the case. To continuously create high-quality glasses, the company employs state-of-the-art optical materials and cutting-edge manufacturing procedures. They own their factory, eliminating the intermediary and passing the profits on to the buyer. It's yet another example of Zenni Optical's unconventional approach to eyewear design.
Anti-scratch and UV coating are also popular for glasses; at a typical store, you'd have to pay for each lens, but at Zenni Optical, it's included for free! Tints are also inexpensive, and if you work with monitors often, a blue light filter coating can be had for a cheap fee. However, there are certain disadvantages, the most significant of which is Zenni Optical's return policy, which is especially problematic when there is a fault, although thousands of customers like the reduced price. If you're on the fence, have a look at their assortment and prices for different lenses and lens add-ons.
Final Verdict
Zenni Optical is by far the lowest priced glasses retailer–but that doesn't mean you'll get a lower-quality frame, a longer shipping period, or a less pleasant purchasing experience. In reality, Zenni Optical is among the best glasses companies around, and if you need a cheap set of glasses that don't feel cheap, we strongly advise you to use them.