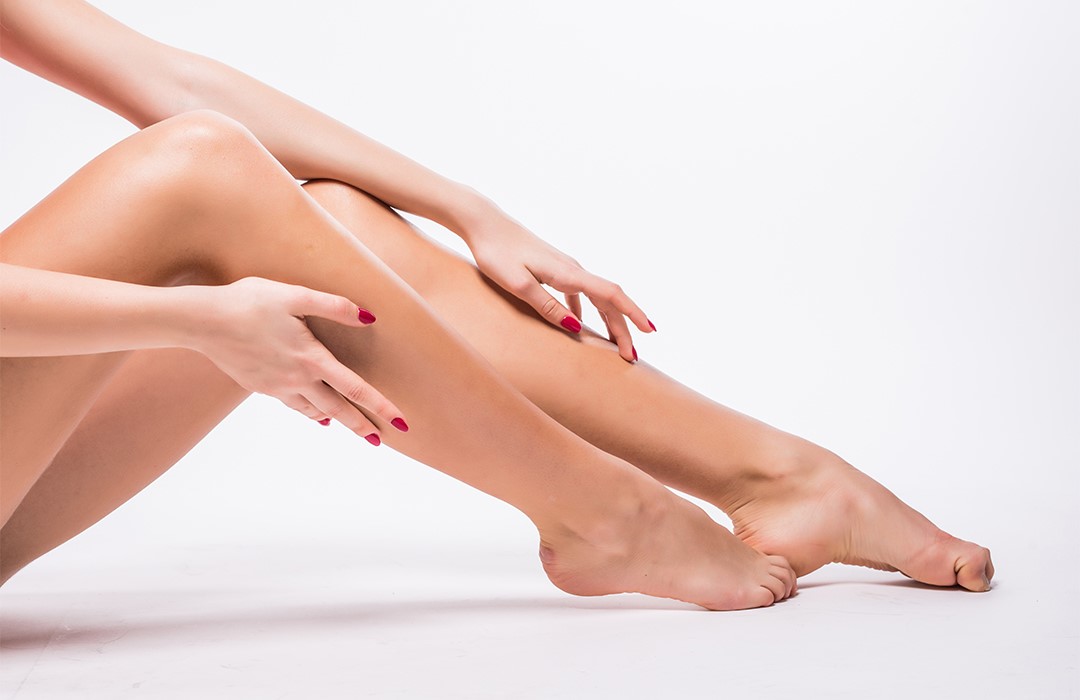 Many males and females prefer smooth, hairless legs because they believe that hairless legs are attractive. While shaving legs has been the most frequent method of hair removal, the hair quickly re-grows. Waxing is yet another popular hair removal treatment. Waxing is available in both at-home kits and salons. Unlike shaving, this approach maintains legs hair-free for a longer period. If you don't like shaving or waxing, there are a few additional options for hair removal on your legs. We are going to find out the best possible ways to remove leg hair you can choose any of the options as per your comfort.
Make use of a body shaving razor
Shaving leg hair is undoubtedly the most frequent method of hair removal. While it doesn't remove hair from the roots like waxing, it is reasonably simple and painless. Buy a premium razor from your nearby medical store. Men's razors and women's razors are nearly identical. The only variation is that women's razors are made to hug the all-around body's feminine curves.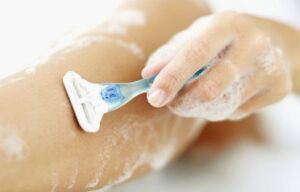 You could also have your hands on electrical razors sold on online websites but do check the quality as cheaper ones are not much effective. If you're getting tossed by the razor blade, it's better to upgrade it. Razors are long-lasting, but you must replace them whenever they start to lose their effectiveness.
Laser Hair removal
A low-energy beam is focused on the skin in laser treatment, where it is captured by the dark pigments in the hair follicles. Generally, hair growth is stopped with repetitive treatments, typically at least 3 times, however, re-treatment may be required in the future.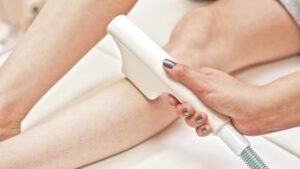 To reduce the chance of bright spots, contact a doctor who specializes in laser hair removal for darker skin types. The majority of people find it to be excruciatingly painful, yet tolerable. After laser hair removal, there is a little danger of infection, but the cost to your money may be the most unpleasant part. And because laser hair removal is fairly costly, you should be mentally and financially prepared. Rest assured, however, that it is effective for a longer period.
Depilatory Cream
It is widely accessible in the market and is also an efficient hair removal treatment. Simply apply the lotion to your legs and then within 5 minutes, the hair connections will be weakened. It can be removed with a towel or by rinsing it with water.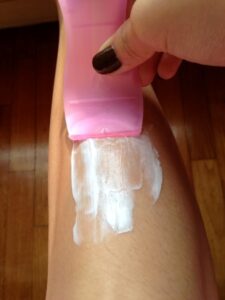 For super smooth skin, use a moisturizer. Depilatory cream persists in chemicals that weaken your hair, allowing it to fall out effortlessly and painlessly. If you keep the cream on your skin for more than 4-5 minutes, you risk developing rashes or blackening the area.
Consider using a root-removal technique
Shaving is generally the most comfortable way of hair removal, however, it doesn't last very long. Shaving leaves the hair roots untouched, allowing the hair to regrow in a matter of days. Shaving can also cause razor burn, skin problems, bumps/nicks, and potential wounds. Ingrown hairs are also a possibility. Consider using a different procedure that removes hair from the root.
Hot Waxing
You could do it yourself at home or get a professional to do it in a salon. Hot waxing can be unpleasant and uncomfortable, and some hairs may be left behind if they fall off. One unintended consequence to be aware of is infection. You can experience a burn if the wax is very hot.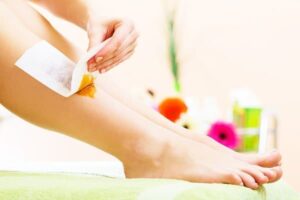 If you're also using prescribed acne creams (like Retin-A) or taking isotretinoin, you shouldn't utilize this procedure. If you do, the wax would pull your skin away from your body. If you are quite fine with the pain caused while pulling wax strips then you must go for waxing but be very sure about hygiene to avoid rashes or any kind of allergy.
Wax strips
Another simple technique is to buy pre-made wax strips, which are made up of two sheets waxed altogether. This eliminates the need to heat wax completely and put it on your skin. You'll need to gradually heat the wax, which you may accomplish by rubbing it between your palms. Then split the sheets and use them to remove hair from your legs. Don't overlook dusting your skin with powder beforehand.
Electric Epilator 
An electric epilator is an excellent substitute. Epilators remove hair effectively even in the most delicate regions. They provide a nearly painless hair removal solution while also being simple and efficient way.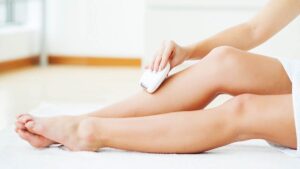 Plucking hairs heads emphasize deep shaving and remove hair with accuracy. Epilators are fantastic for keeping skin soft for a long time, and most have a wet/dry option. You can shave both dried and moist skin with this. You have the option of customizing your hair removal to fit your needs and grooming routine. Also nowadays full kits are being sold by manufacturing companies wherein they provide shaving tops for eyebrows, face, and bikini areas so it will be more beneficial.
Wax beads
Hair removal with wax beads eliminates the requirement of waxing strips, reducing the time and clutter associated with regular waxing. Despite being slightly more costly than conventional wax, the beads make the procedure far less unpleasant and untidy. Another reason for its appeal is that it removes hair gently, even on delicate skin. This is why so many people use it to remove hair from sensitive areas including the face, bikini line, and underarm. When waxing, make sure to apply the wax in the direction of hair growth and remove it in a reverse way. Whilst using wax, be careful when putting anything on your skin to avoid getting scorched, and don't overheat it.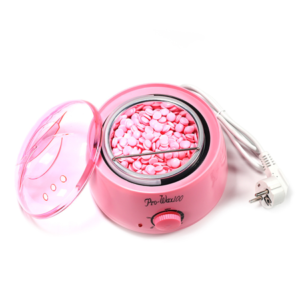 Always take care of your hygiene while removing your body hair as simple things could lead to allergies especially if you have sensitive skin. Apply powder before hair removal and moisture afterward it will make your legs appear beautiful and smoother in touch as well.