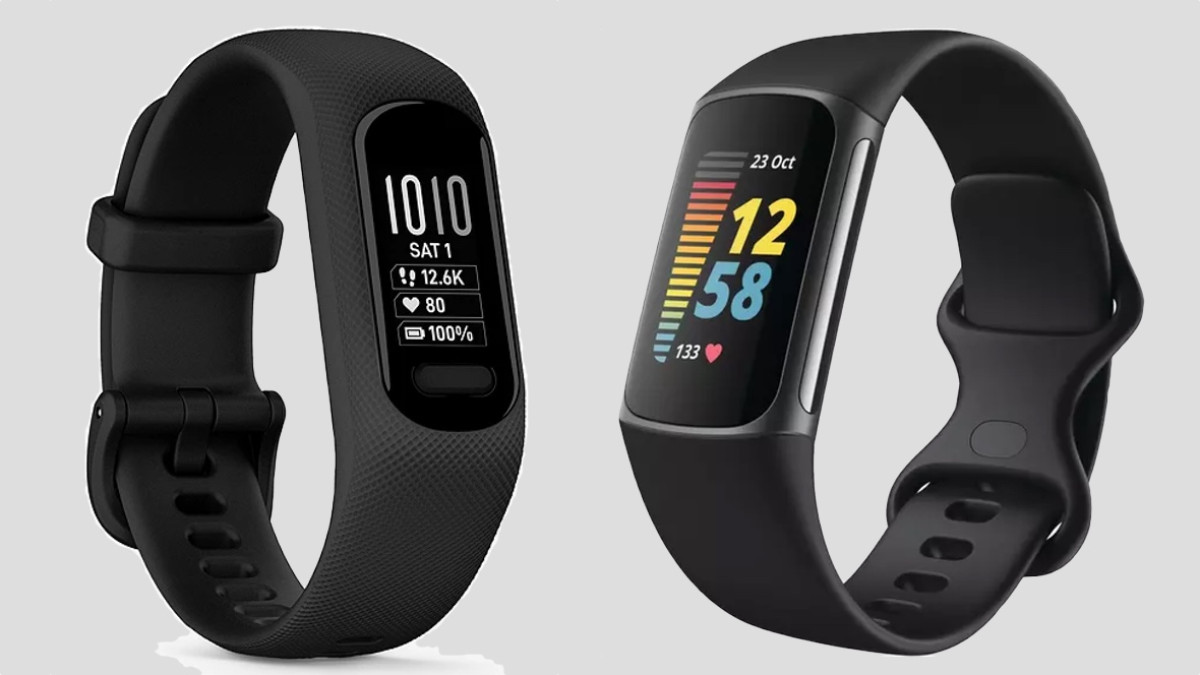 In the world of fitness wearables, Fitbit has long been a trusted name, known for its commitment to health and wellness tracking. With the release of the Fitbit Charge 5, the company has taken its popular line of trackers to new heights. Packed with advanced features and innovative technology, the Fitbit Charge 5 is the ultimate wearable for individuals looking to monitor and improve their health, fitness, and sleep patterns. In this article, we explore the top features of the Fitbit Charge 5 that make it a standout device in the market. Fitbit hasn't exactly been reliable, but the introduction of a new Charge device every year is starting to feel like tradition. With straightforward designs, monochrome displays, and a clear emphasis on fitness above all else, the business has kept things very basic ever since the first Fitbit Charge debuted in 2014. With the Fitbit Charge 5, everything was altered.
A full-color AMOLED display, a first for the range, is included with the Charge 5. A few smartwatch features from bigger (and more expensive) Fitbits, such as the Fitbit Sense, are also carried over. The Charge 5 is now by far the most costly Charge to date as a result of all these changes, of course. Here, you may read texts, emails, and other types of correspondence as well as receive notifications from your phone, which is another abundance of smartwatch-like functions. Included is Fitbit Pay, which enables NFC payment for goods at retail checkouts. But no music controls are present.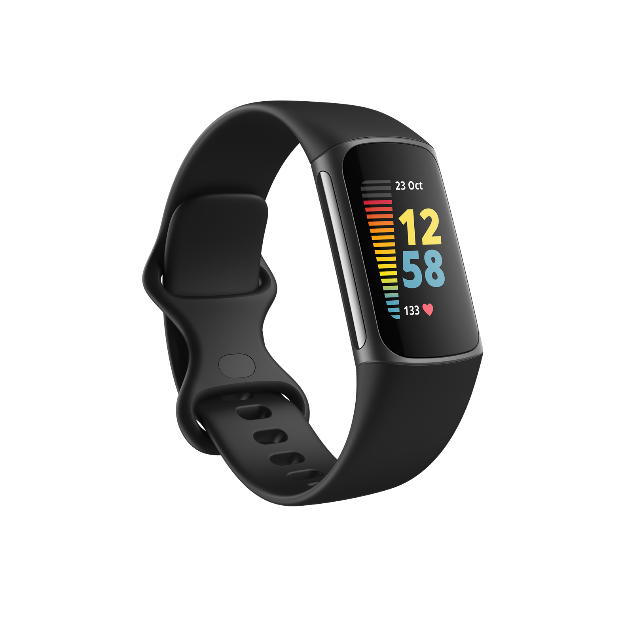 Like with all other Fitbit products, the Charge 5 requires Fitbit Premium, which costs $10 per month, to access all of its capabilities. To use the tracker's basic features, though, you don't need to do anything, and your purchase includes six months of Premium for free.
Sleek Design and Display
The Fitbit Charge 5 boasts a sleek and modern design, featuring a vibrant color touchscreen display. With a slim and lightweight construction, it feels comfortable on the wrist and can be worn all day, providing a seamless tracking experience without sacrificing style.
Advanced Health Tracking
The Fitbit Charge 5 offers comprehensive health tracking features, including continuous heart rate monitoring, blood oxygen saturation (SpO2) monitoring, and stress level tracking. By keeping a constant eye on these vital health metrics, users can gain insights into their overall well-being and make informed decisions to maintain a healthy lifestyle.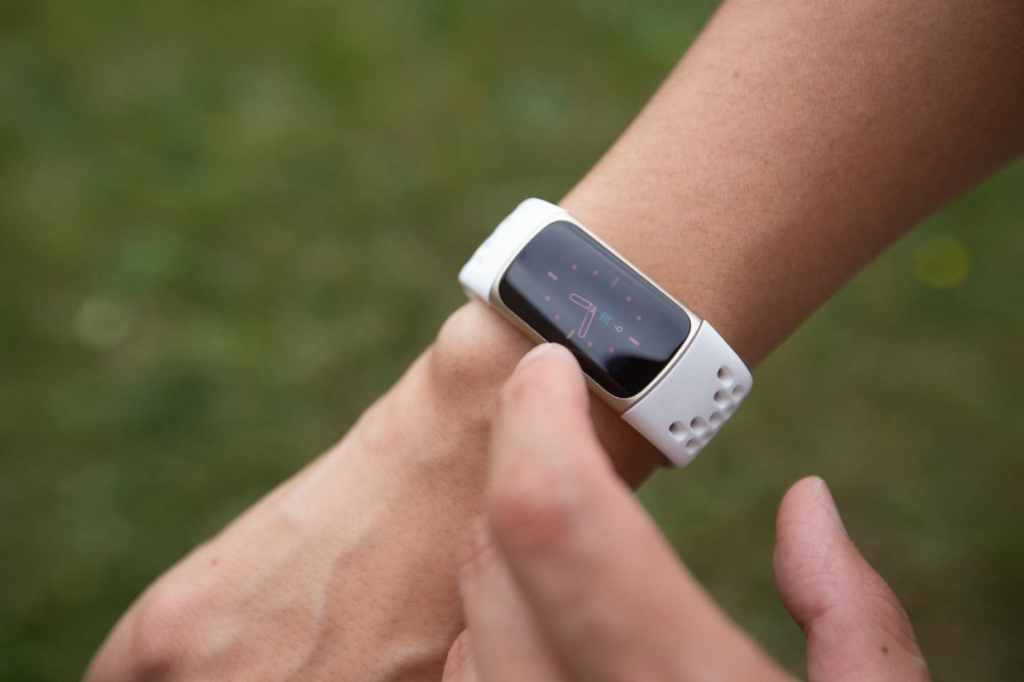 GPS Connectivity
With built-in GPS connectivity, the Fitbit Charge 5 allows users to track their outdoor activities accurately. Whether it's running, cycling, or hiking, users can monitor their routes, distance covered, pace, and elevation, providing a detailed analysis of their workouts.
Sleep Monitoring and Sleep Score
Understanding the quality of sleep is crucial for overall health and well-being. The Fitbit Charge 5 excels in sleep tracking, providing insights into sleep stages (light, deep, REM) and detecting breathing disturbances. With Sleep Score, users receive a comprehensive assessment of their sleep quality, enabling them to make adjustments for better rest.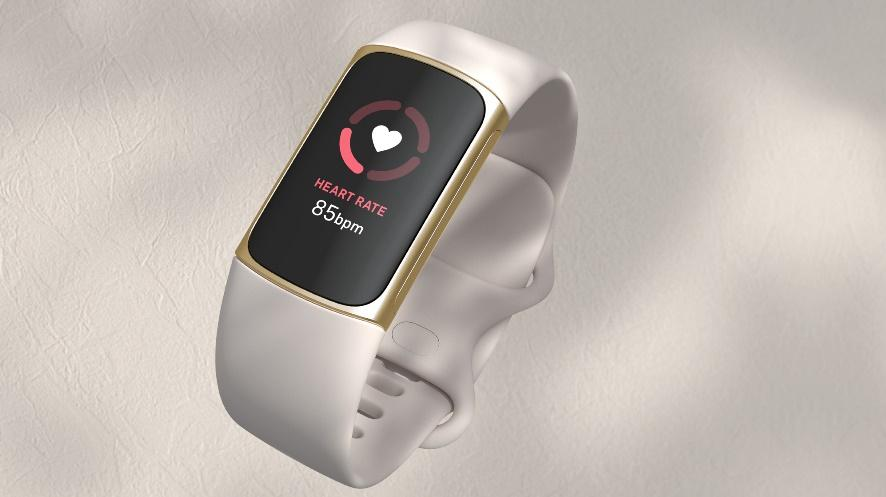 Stress Management Tools
Stress can have a significant impact on health, and the Fitbit Charge 5 aims to help users manage it effectively. With guided breathing exercises and a stress management score, users can practice mindfulness and find moments of relaxation throughout the day, promoting mental well-being.
Personalized Active Zone Minutes
Fitbit Charge 5 introduces Personalized Active Zone Minutes, a feature that tracks the intensity of workouts based on the user's age and resting heart rate. By reaching the recommended target of active zone minutes, users can maximize their workouts and improve cardiovascular health.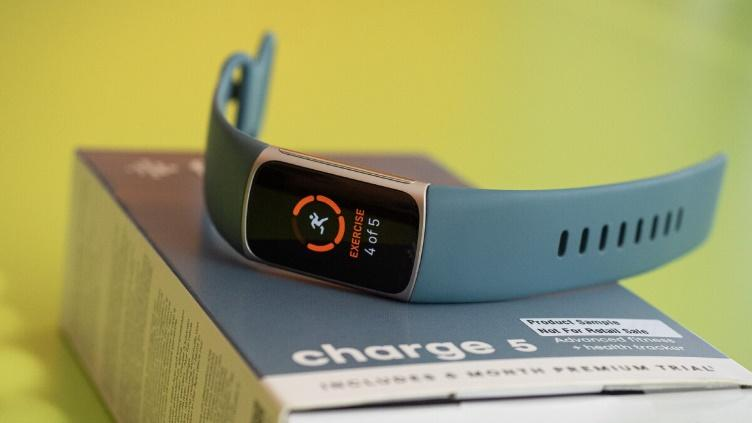 Exercise and Fitness Tracking
The Fitbit Charge 5 offers a wide range of exercise and fitness tracking modes, including running, swimming, cycling, yoga, and more. With automatic exercise recognition and real-time statistics, users can monitor their progress, set goals, and challenge themselves to achieve new fitness milestones.
All-Day Activity Tracking
Beyond workouts, the Fitbit Charge 5 tracks daily activity levels, including steps taken, distance traveled, calories burned, and active minutes. This comprehensive tracking encourages users to adopt an active lifestyle and make conscious choices throughout the day.
Smart Features and Notifications
The Fitbit Charge 5 seamlessly integrates with smartphones, providing call, text, and app notifications directly on the device. With calendar alerts and music control, users can stay connected and motivated without having to reach for their phones.
Fitbit App and Community
The Fitbit Charge 5 works in tandem with the Fitbit app, a user-friendly platform that displays detailed health and fitness data, allows goal setting and provides insights into progress over time. The Fitbit community adds an extra layer of motivation, as users can participate in challenges, join groups, and share achievements with friends and family.
Conclusion
The Fitbit Charge 5 stands out as the ultimate wearable for health, fitness, and sleep tracking. With its sleek design, advanced health monitoring features, GPS connectivity, and comprehensive activity tracking, it empowers users to take control of their well-being. Whether users are looking to improve their fitness, enhance sleep quality, manage stress, or simply lead a healthier lifestyle, the Fitbit Charge 5 provides the tools and insights needed to achieve those goals. With its combination of advanced technology and user-friendly interface, the Fitbit Charge 5 is a game-changer in the world of fitness wearables.