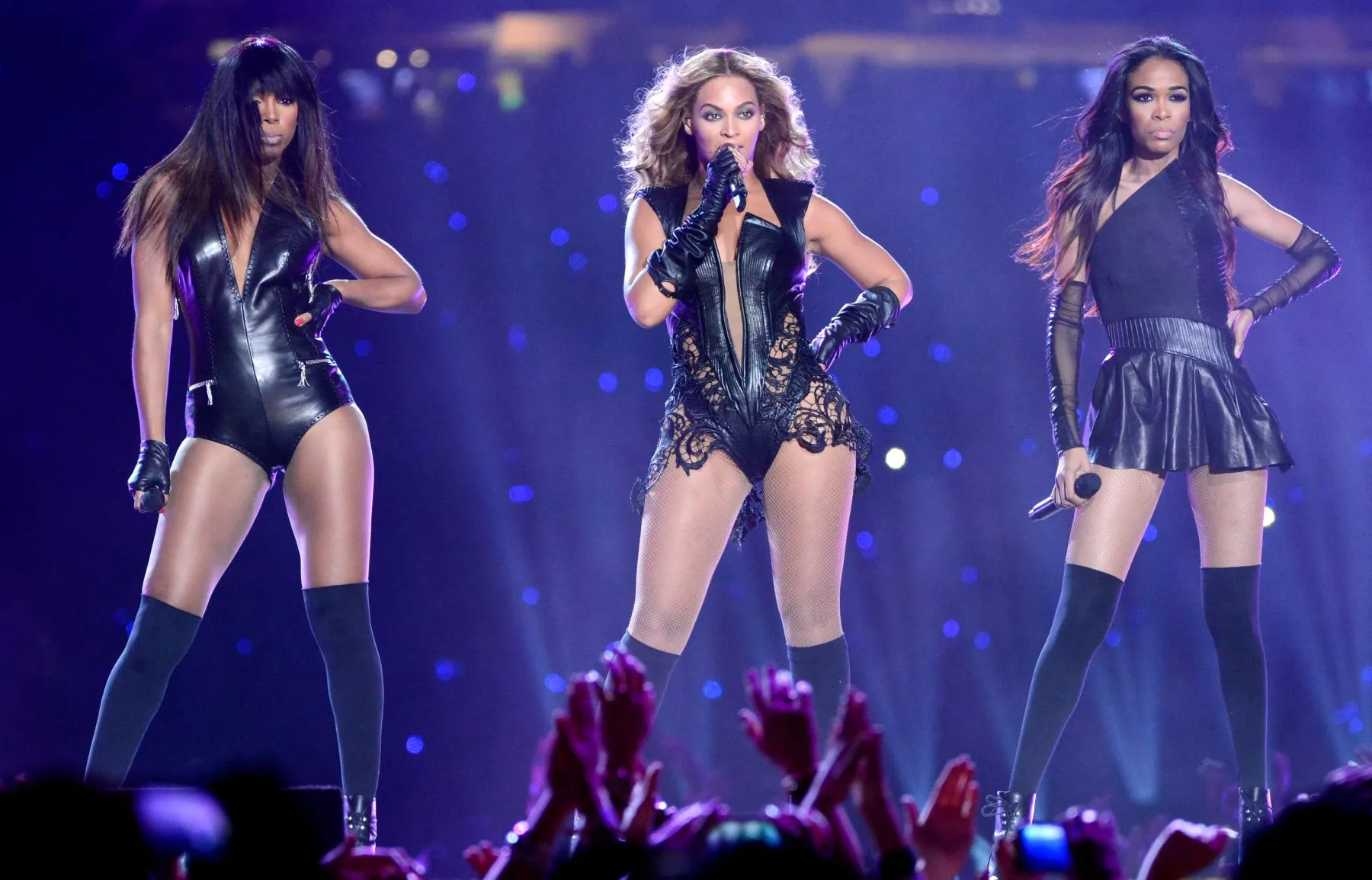 Beyoncé Knowles, Kelly Rowland, and Michelle Williams were the final members of the American girl group Destiny's Child. Girl's Tyme was created in Houston, Texas in 1990, and began their musical career as Girl's Tyme. [1] After years of modest success, Knowles, Rowland, LaTavia Roberson, and LeToya Luckett were signed to Columbia Records as Destiny's Child in 1997. The release of the song "No, No, No" and their best-selling second album, The Writing's on the Wall (1999), which included the number-one singles "Bills, Bills, Bills" and "Say My Name," catapulted the group into public awareness. Despite the critical and economic success, the group was beset by internal strife and legal wrangling as Roberson and Luckett attempted to separate from the group's manager, Mathew Knowles, citing favoritism of Knowles and Rowland.
We are now officially prepared for this jelly. Destiny's Child has just stoked our hopes and dreams by opening a new, verified Instagram account operated by Sony's Legacy Records, fueling speculation that a Destiny's Child reunion is on the way. So far, the new account has shared four flashback photographs of the famed trio, honoring significant dates such as Oct. 21, 2005, when "Girl" earned Destiny's Child's fifth gold record, and Oct. 30, 2004, when "Lose My Breath" reached No. 3 on the Billboard Hot 100 chart. After all, the band will be celebrating its 20th anniversary next year, fueling speculation of a reunion tour, new music, or—dare we say—both. Here are six reasons why we're hoping the reunion rumors are true, because I, for one, believe we'll be fine. Michelle Williams is an expert at keeping secrets.
"We're the secret queens," the singer tells Billboard after performing two weekends in a row at Coachella alongside headliner Beyoncé and Kelly Rowland. The trio, who rose to commercial acclaim as Destiny's Child in the late '90s and early '00s, had been keeping the surprise a secret since February when Bey reached out to her former band members and asked them to join her for a medley of their mega-hits including "Say My Name," "Lose My Breath," and "Soldier." When the three of us get together, we all know we're safe with each other. As if I've got your back. We're OK. That's something I truly like about us."
Williams hasn't slowed down since Destiny's Child went on hiatus following the release of their last album, 2004's Destiny Fulfilled. She's released four solo full-length albums, the most recent of which was 2014's Journey to Freedom (which won't be her last); starred on stage as the lead in Chicago and Aida; launched her furniture and candle line Believe by Michelle; and, most recently, got engaged to pastor Chad Johnson just before her Coachella performance. Williams, who is still buzzing from the two gigs, tells how it all came together.
Michelle Williams,
"It's like old pals reuniting," says the 37-year-old, who last performed as Destiny's Child at the 2015 Stellar Awards, where they performed her bouncy gospel ballad "Say Yes."
They still have it.
Kelly Rowland and Michelle Williams joined Beyoncé on stage during the 2013 Super Bowl halftime show to perform "Independent Women," proving that this ensemble still has it all these years later. Rowland and Williams joined Bey on "Single Ladies," and they already know how to dance.
We're ready for Michelle Williams to make a comeback.
In the years since Destiny's Child's peak, a different Michelle Williams has created a reputation for herself as an actor, while Beyonce's right-hand lady has gone away from the spotlight. We adore the Oscar nominee and her girly flair, but we're also eager for the other celebrity with the same name to return to music.Bey understands the value of female empowerment.
If there's one thing we learned from Beyoncé's visual album, Lemonade, this year, it's that she's straight fire with a band of powerful gals behind her. We can think of two singers who would be interested in the position.
They're still all pals.
This month, Rowland and Williams also shared a red carpet-appearance. While Beyoncé was not present, Rowland said that they had dinner together the night before, telling E!, "We've just been enjoying each other's company and love and just being a woman." If it doesn't sound like someone attempting to conceal a new record, we don't know what does.
Tina Knowles' red carpet looks were stunning.
Queen Bey's style is undeniably immaculate, but we occasionally miss the days of hand-sewn costumes and matching red carpet-ensembles designed by none other than Ms. Tina Knowles. Matching red carpet outfits are a fading art in 2016.
A new "Independent Women" anthem would be welcome.
After the politics of 2016, we could all use some cheering up, as well as a hefty dose of girl power, which only a song like "Independent Women" could provide. Beyonce, please put your girls in "Formation" and fulfill our '90s fantasies.