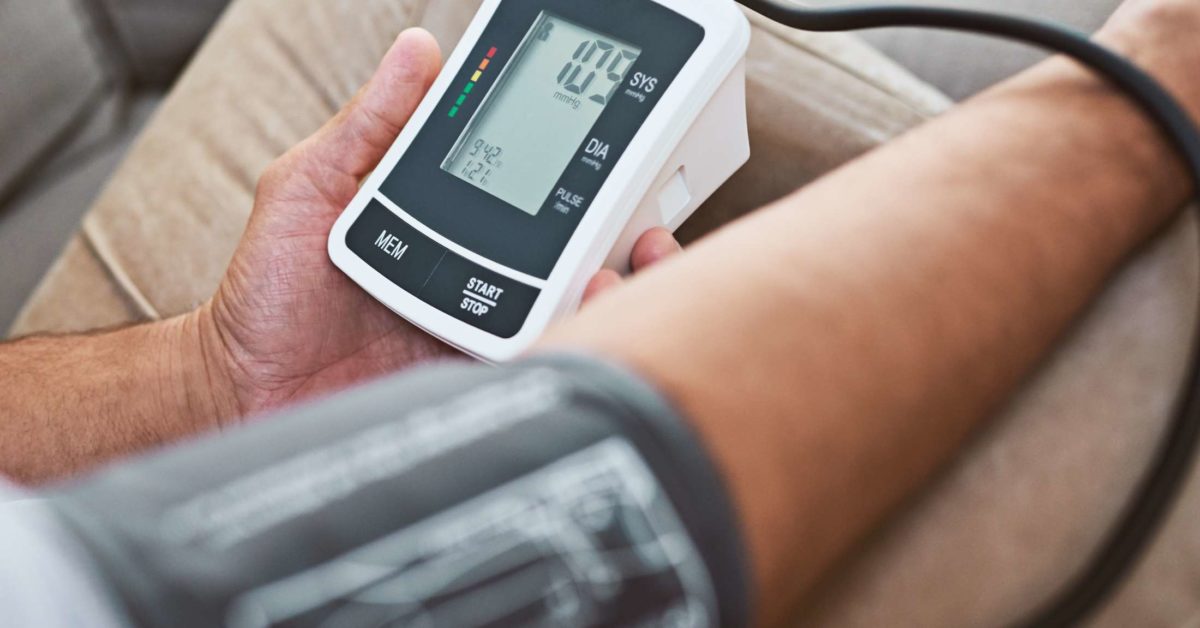 10 Best Digital BP Machine at Home in 2021
A blood pressure machine is a must-have item in any home. Because blood pressure levels fluctuate all the day, a single BP reading may not be enough.
High blood pressure is referred to as the "silent killer" since it usually causes no symptoms. Mild headaches can occur quite too often but we treat them casually or give no attention at all.
According to a recent survey, blood pressure is becoming a frequent condition in India, with one in every eight Indians suffering from hypertension. The statistics are worrisome, and hypertensive patients must monitor blood pressure variations minutely.
A blood pressure machine, also known as a sphygmomanometer, is necessary and recommended for the elderly, as well as those with hypertension or diabetes. Having a blood pressure monitor at home allows you to take many readings throughout the day and take fast action if required like a pre detection.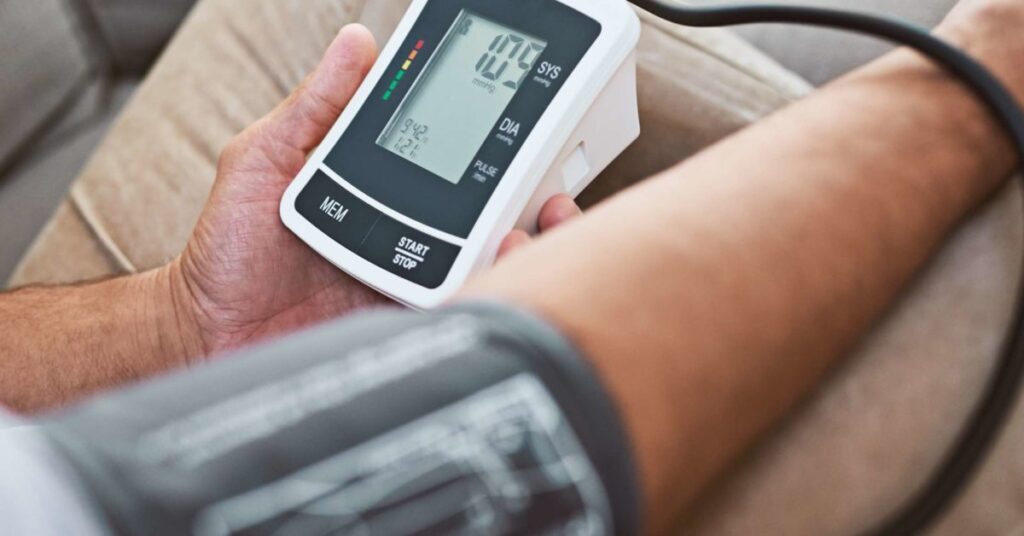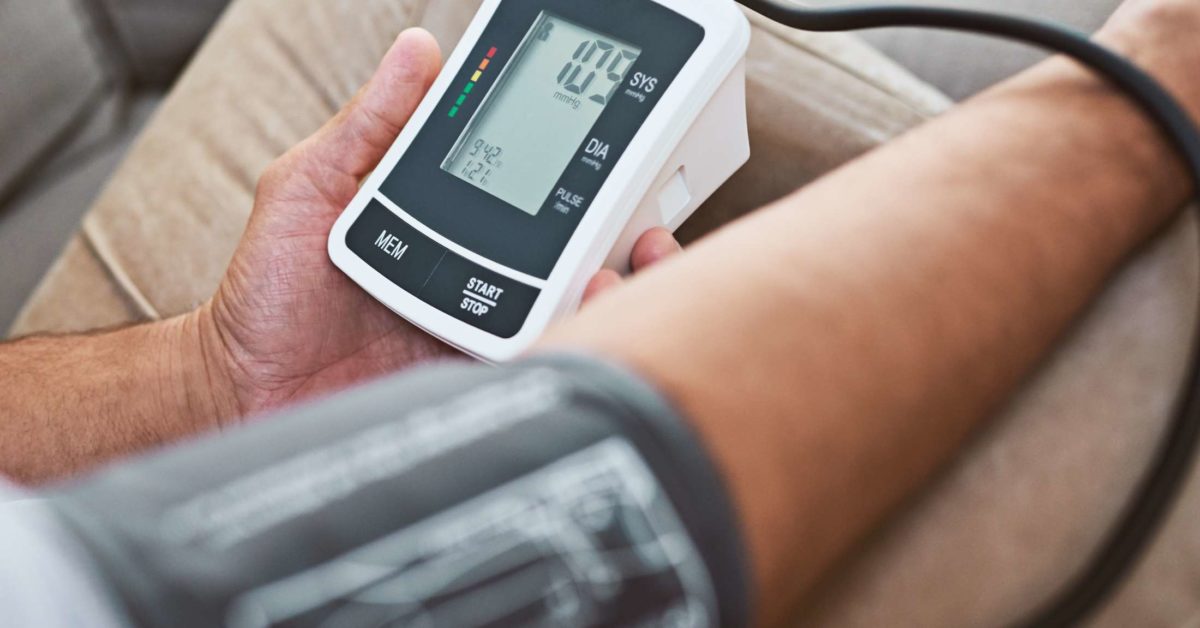 What to consider while buying BP Machine:
How to operate: Blood pressure machines should be simple to operate and not overly complicated. Make sure you can simply follow the directions and that it does not appear to be difficult to use.
Cuff Fit: When choosing a blood pressure monitor, this is an important feature to look for. For an accurate BP reading, a BP monitor comes with a cuff that must be wrapped around the arm. Cuffs that are either little or too big can lead to erroneous results.
Warranty period: Also look into the warranty. A 5-year warranty is offered by some manufacturers. Because it is impossible to calibrate a blood pressure machine on your own, having a warranty can assist you if your BP machine becomes out of calibration or develops a flaw over time.
Wireless: Wireless blood pressure machines are also available on the market. These equipment may be connected to your phone via Bluetooth, and the readings can then be transferred to your phone. The benefit is that these equipment can readily assist you in tracking your blood pressure over time.
Memory Capacity: Make sure your blood pressure monitor has a memory function. This can assist you in comparing your reading to the previous one. Some BP monitors may save more than 100 readings, which is a significant benefit for you.
1. Dr. Morepen Bp02 Automatic Blood Pressure Monitor (White):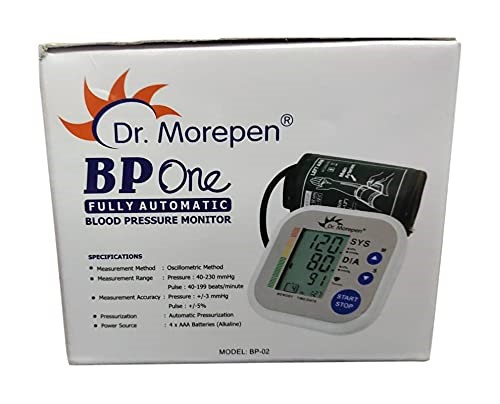 Dr. Morepen's BP 02 is a fully automatic, digital blood pressure monitor of exceptional quality.
Product that is light in weight.
40 mmHg is the minimum pressure measurement range. 230 mmHg Maximum Pressure Measurement Range Pulse rate minimum: 40 beats per minute Pulse rate maximum: 199 beats per minute Measurement of Pulse (+/-) precision Pressure measurement accuracy of 5%: (+/-) 3 millimetres of mercury
The Dr. Morepen bp 02 is a completely automatic, digital blood pressure measuring device for use on the arm that uses the oscilometric method of measurement to provide highly fast and accurate measurement of systolic and diastolic blood pressure as well as pulse frequency. The device has been designed to enable the maximum amount of user input and has a very high measurement accuracy that has been clinically tested.
2. HealthSense Heart Mate Classic BP120 Digital Blood Pressure Monitor (Grey)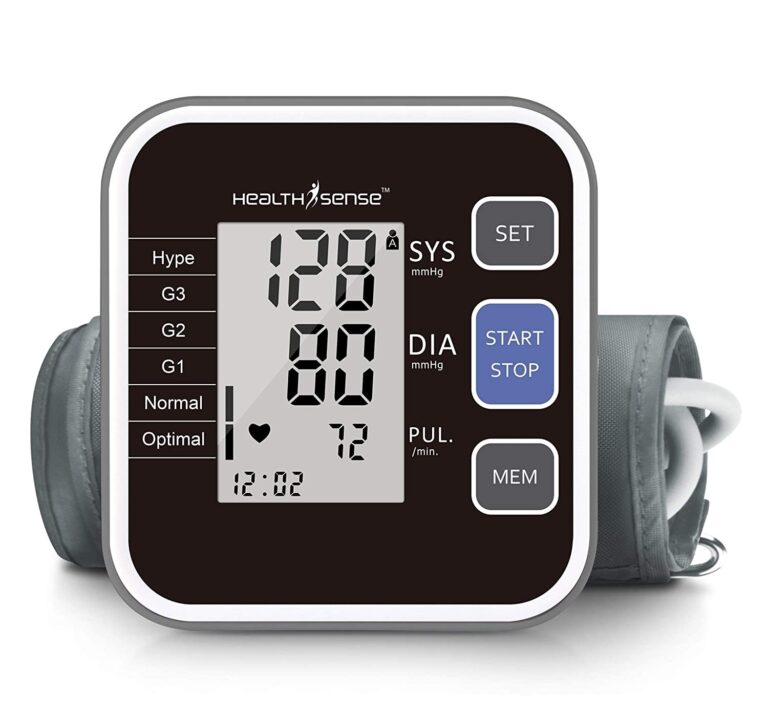 Contoured wide arm cuff with a circumference of 22-42cm that fits both ordinary and large sized arms comfortably while maintaining accuracy. Wrapping signal on the cuffs to assist with proper application.
Any regular 5-6V adapter, mobile charger, power bank, or laptop USB cable can be used with the universally compatible DC Port. Before using the adaptor, remove the batteries.
Traditional Oscillometric Technology and pressure sensors were used to create this masterpiece, which provides more accurate results. At-home blood pressure monitoring that is both suitable and cost-effective
On-time customer assistance is ensured by a one-year HealthSense India offsite service guarantee on manufacturing defects.
3. Omron HEM 7120 Fully Automatic Digital Blood Pressure Monitor With Intellisense Technology For Most Accurate Measurement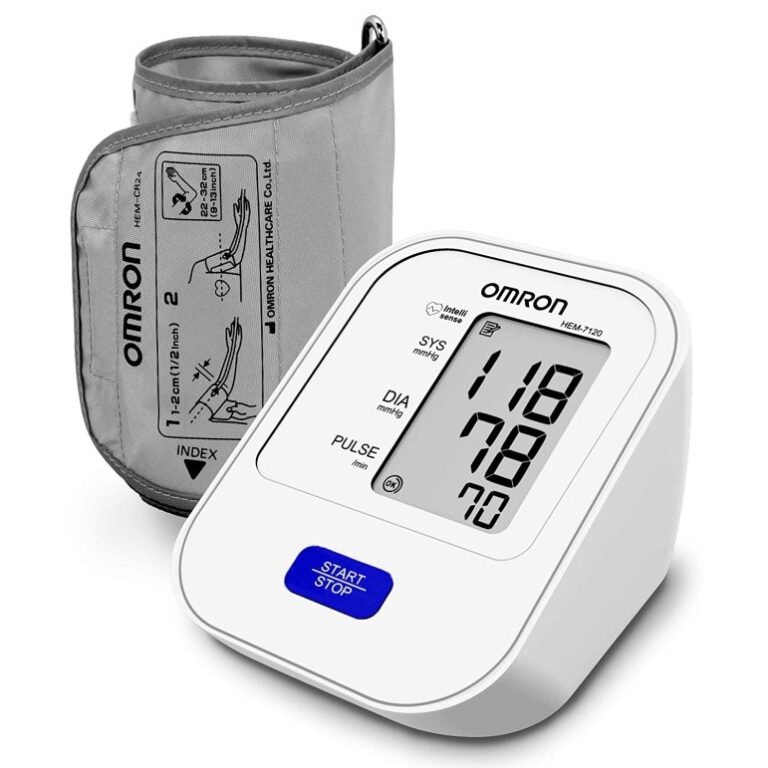 The Omron hem 7120 is a small, completely automatic blood pressure monitor that uses the oscillometric method to provide precise readings and results. With a simple one-touch operation, it measures your blood pressure and pulse rate.
This gadget detects irregular heartbeats in addition to blood pressure monitoring. It has a body movement indicator that blinks if your systolic or diastolic pressure is above the recommended limit (more than 135 systolic/85 diastolic mmHg).
1st Measurement Tip It's crucial to carefully wrap the cuff for an accurate reading 2 measure at the same time of day.
Before getting another blood pressure reading, wait 2-3 minutes. Waiting a few minutes between readings allows the arteries to recover to their previous state before taking the blood pressure reading.
4. Dr Trust Atrial Fibrillation Automatic Dual Talking Digital BP Monitor Machine (Black)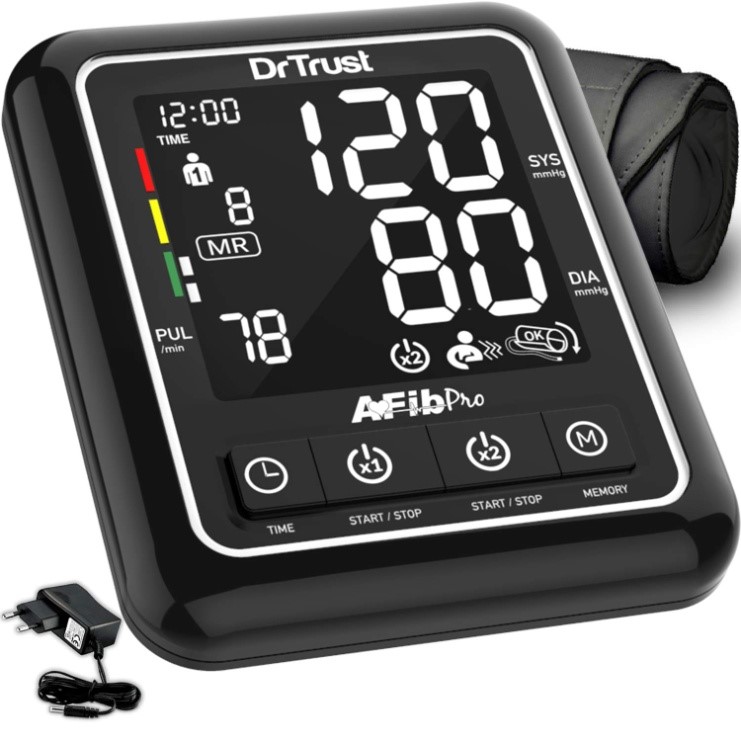 To avoid over-pumping and provide excellent precision, a sophisticated fuzzy algorithm has been developed. Patented. If the arm is not motionless, an arm movement indicator shows, and the BP monitor will take another reading. If the cuff has been correctly wrapped on the arm, a cuff check indicator shows during the measurement.
In AF mode, two measurements are taken in quick succession, then analysed and displayed automatically. Because a human's blood pressure changes constantly, a result obtained this manner is more dependable than one obtained by a single measurement.
5. Beurer Automatic Upper Arm Blood Pressure Monitor, Separate Cuff, LCD Display (BM35) With 5 Years Warranty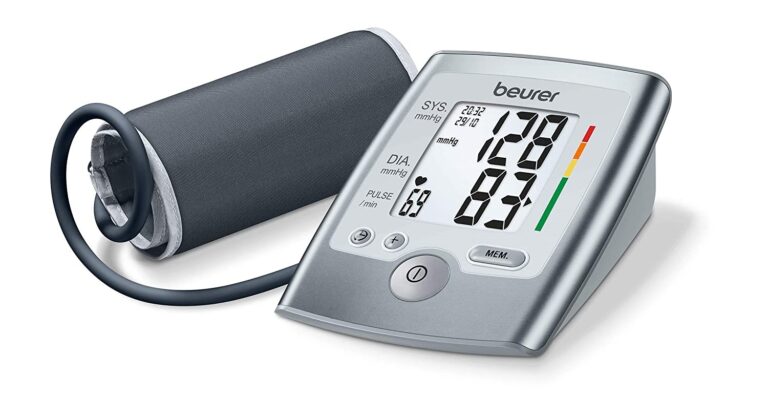 The blood pressure monitor, which comes in a beautiful silver appearance, features a lightning-quick measurement time. Your blood pressure measurements are clearly shown on the easy-to-read display. Date and time, as well as automatic shut-off. The device saves the recorded readings and can also give average values of prior measurements when the battery is low.
It's made for people to self-measure in the comfort of their own homes, and it's best for those whose upper arm circumference falls within the range stated on the cuff. The device is also suitable for getting blood pressure readings from pregnant women.
The device allows the user to quickly and conveniently record their blood pressure and pulse values. The recorded values are categorized and graphically analyzed using internationally accepted procedures.
6. Mievida Mi Heart 101 Blood Pressure Monitor with Smart 3 Colored Backlight Display of 4.3 Inches, USB Cable, Dual User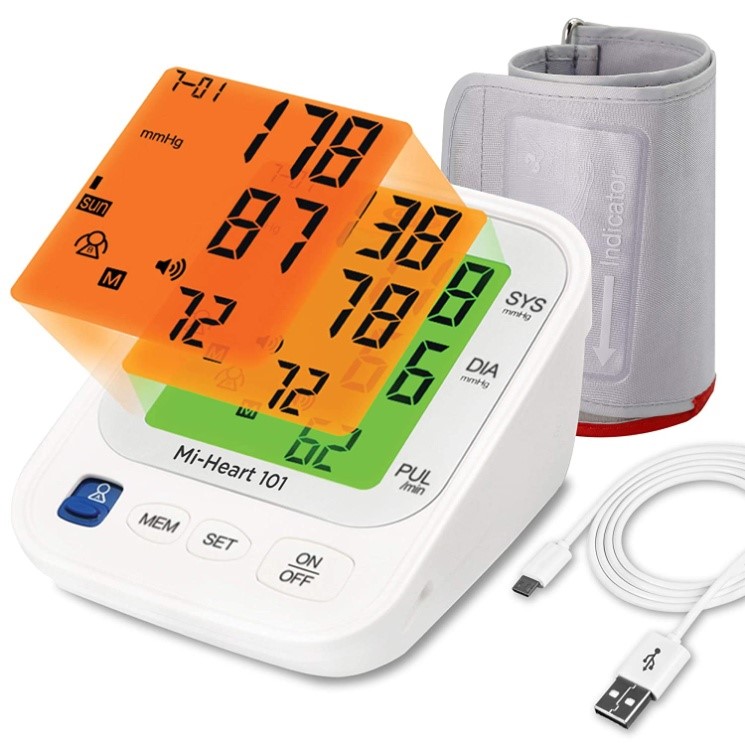 The Mievida Mi Heart 101 Blood Pressure Monitor employs intelligent pressure technology to offer precise readings. It checks your blood pressure and pulse rate in a single click and has a dual user mode with each user's own memory of up to 192 readings.
Cuff size ranges from 22 to 42 cms, allowing for precise measurements of any arm circumference. It compares your readings to WHO (World Health Organization) guidelines after monitoring your blood pressure using its audio broadcast.
Mievida Mi Heart 101 blood pressure monitoring machine has a 4.5-inch big HD display and a three-color backlight display, making it one of a kind in the segment. The digital blood pressure monitor will undoubtedly meet your expectations.
7. BPL Medical Technologies Automatic Blood Pressure Monitor BPL 120/80 B11 – (White)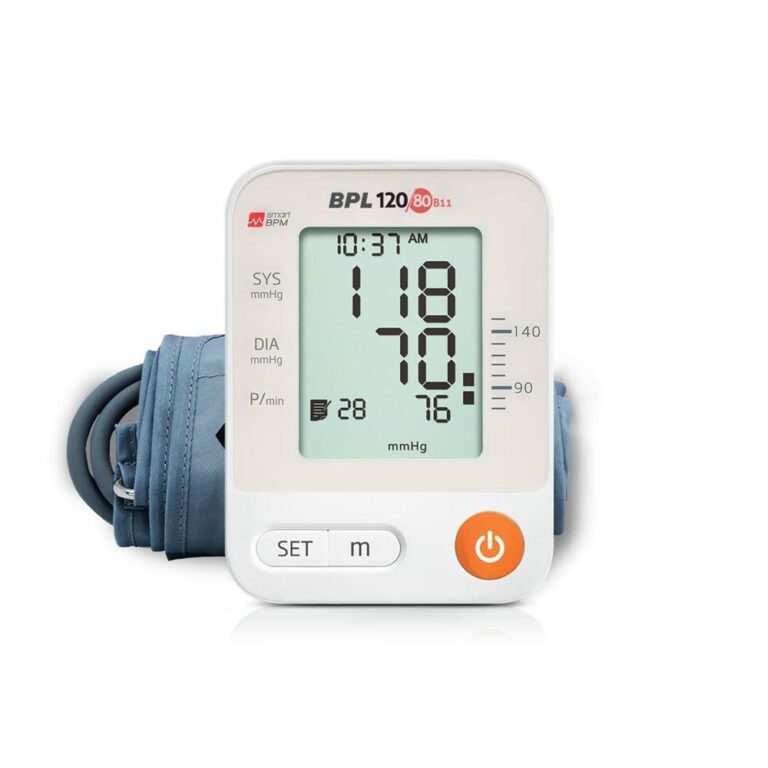 The bpl b11 is extremely accurate, with a minimal deviation of of +/-3mmhg. It operates on the oscillometric basis.
Adults should choose a larger cuff size of 22×45 cm.
The user may simply interpret the reading by looking at the bp measurement indication on the right side of the screen.
It has a memory capacity of up to 70 readings per user.
If the user wraps his or her cuffs incorrectly or moves his or her body, an error warning appears on the screen. It can be powered by a battery or a medical adaptor, and it comes with a storage pouch.
The noise-free bp reading is provided by an arm-type fully automatic digital blood pressure monitor with a double filter fuzzy algorithm. Indication for detecting abnormal heartbeats and classifying blood pressure. Cuff wrapping detection and body movement detection assist the user in taking accurate blood pressure readings. The automatic memory function keeps track of the last 74 measurements. Auto-shutdown functionality
Final Verdict:
These are the best BP automatic machines which are quite easy and very handy to use do check the buying guide before purchasing one and avoid mistakes while measuring blood pressure.